WordPress.com vs. WordPress.org
Getting a blog or website up and running has never been easier, and with WordPress–the most popular blogging and content management system (CMS) in use on the web–users can easily set up and manage a web presence with minimal technical ability and/or assistance.
Already acclaimed for the simple, no-fuss "one-click" installation process of their main software package available at WordPress.org, the makers of WordPress also offer WordPress.com: a hosted version of their CMS that makes the set up process even easier than before. That being said, there are a few key differences between WordPress.org and WordPress.com that potential users should be aware of prior to opting for one over the other. The following is a comparison and contrast between the two, highlighting the various benefits and drawbacks of each solution.
What is WordPress?
What is WordPress? is a series that will introduce complete beginners to the wonderful world of WordPress. We'll start at the very beginning and explain everything you need to know about the web's favorite platform.
Other Posts in This Series:
WordPress.org: Maximum Power and Flexibility for DIY
As mentioned previously, WordPress.org is the main site where the CMS software bundle can be downloaded free of charge. Expansive documentation from the software developers and technical resources provided by the WordPress community at-large can also be found on the site. Furthermore, a plethora of both free and paid-for themes, plugins, and scripts are also available to customize and tweak a WordPress installation to satisfy virtually every unique use-case scenario.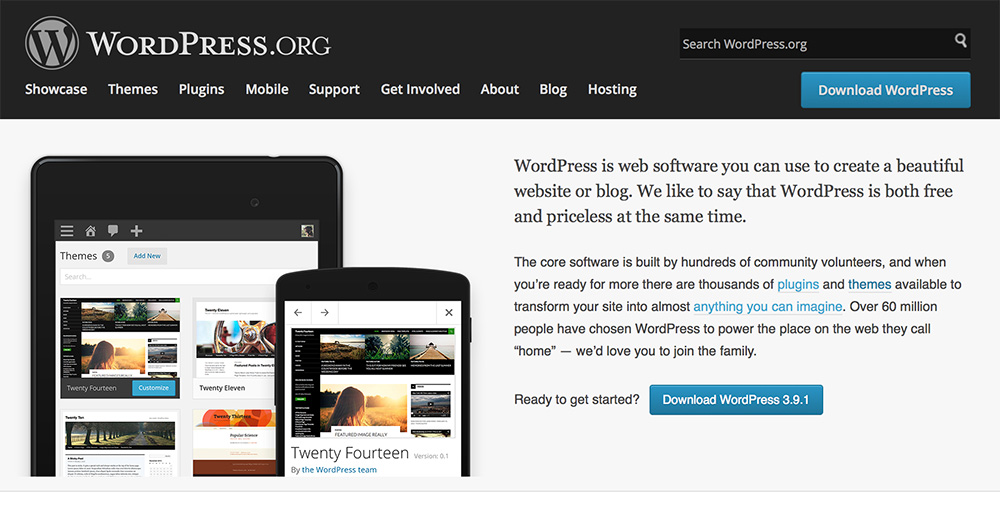 For example, a variety of professionally designed, low-cost themes can be acquired from Creative Market to transform a generic WordPress install into a highly-customized, attractive web offering. For the more technically-savvy who aren't afraid to roll up their sleeves, the open-source WordPress code base can be directly modified and tweaked–provided that a basic competency in PHP programming and HTML/CSS exists.
Technical Caveats to WordPress.org
For the less technically inclined, there are several caveats to the WordPress.org solution. For one, this solution assumes that users have already acquired a web host to use in conjunction with the CMS. Web hosting can be purchased quite inexpensively these days, and usually occurs in parallel to acquiring one's unique domain name.
Secondly, one must know the basics of how to FTP (and have an FTP program at their disposal) in order to copy the downloaded WordPress application files to the web server. Finally, since the WordPress software is a database-driven web application, a MySQL database must be installed and running prior to installation of the CMS. Depending on the individual, these can be either minor hurdles or major roadblocks.
WordPress.com: A Free and Less Technical Alternative to WordPress.org
For those who wish to bypass all the above technical procedures, the makers of the WordPress CMS have created a soup-to-nuts solution with hosting included, also free of charge. With WordPress.com, users are guided through a series of easy-to-use web forms leading up to a fully functional WordPress instance.


The aforementioned backend steps of acquiring a web host, using FTP and setting up a MySQL database are taken care of by WordPress.com. Additional bells and whistles provided free of cost include spam protection, security and backup/administration that are all taken care of by WordPress.com. Finally, for added customization, users can select from series of selected themes to implement with their web site or blog.
Limitations of WordPress.com
The trade-offs of this free, all-inclusive offering include the inability to customize the WordPress CMS source code. And while a pre-selected variety of plugins are available, users cannot freely choose from the complete assortment of WordPress plugins available on the web to be downloaded and installed on their instance.
Advertising is embedded within each WordPress.com site, and can be removed for a fee (at the time of this writing, the cost is $30/year). Other additional customizations such as premium themes and modifications to various look and feel elements can also be had at an additional cost. Finally, when one sets up a site or blog at WordPress.com, their web site address comes in the form of "yourwebsitename.wordpress.com," where "yourwebsitename" is the name of one's choosing.
Which is Right For You?
In short, both WordPress.com and WordPress.org have their relative benefits and drawbacks in the form of technical difficulty (or lack thereof), in set up and maintenance, flexibility of features and customization options. Ultimately, the choice comes down to how much granular control one needs over the look, feel and functionality, how involved one wishes to be in the technical side of things and cost.
Getting started with hand lettering?
Free lettering worksheets
Download these worksheets and start practicing with simple instructions and tracing exercises.
Download now!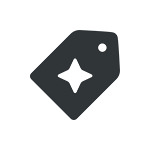 Creative Market