9 Years Building the World's Marketplace for Design
Shop owners, partners, and customers: over the last 9 years, you have ignited this platform with bright ideas and a genuine enthusiasm for design. We are grateful for you and excited for the future.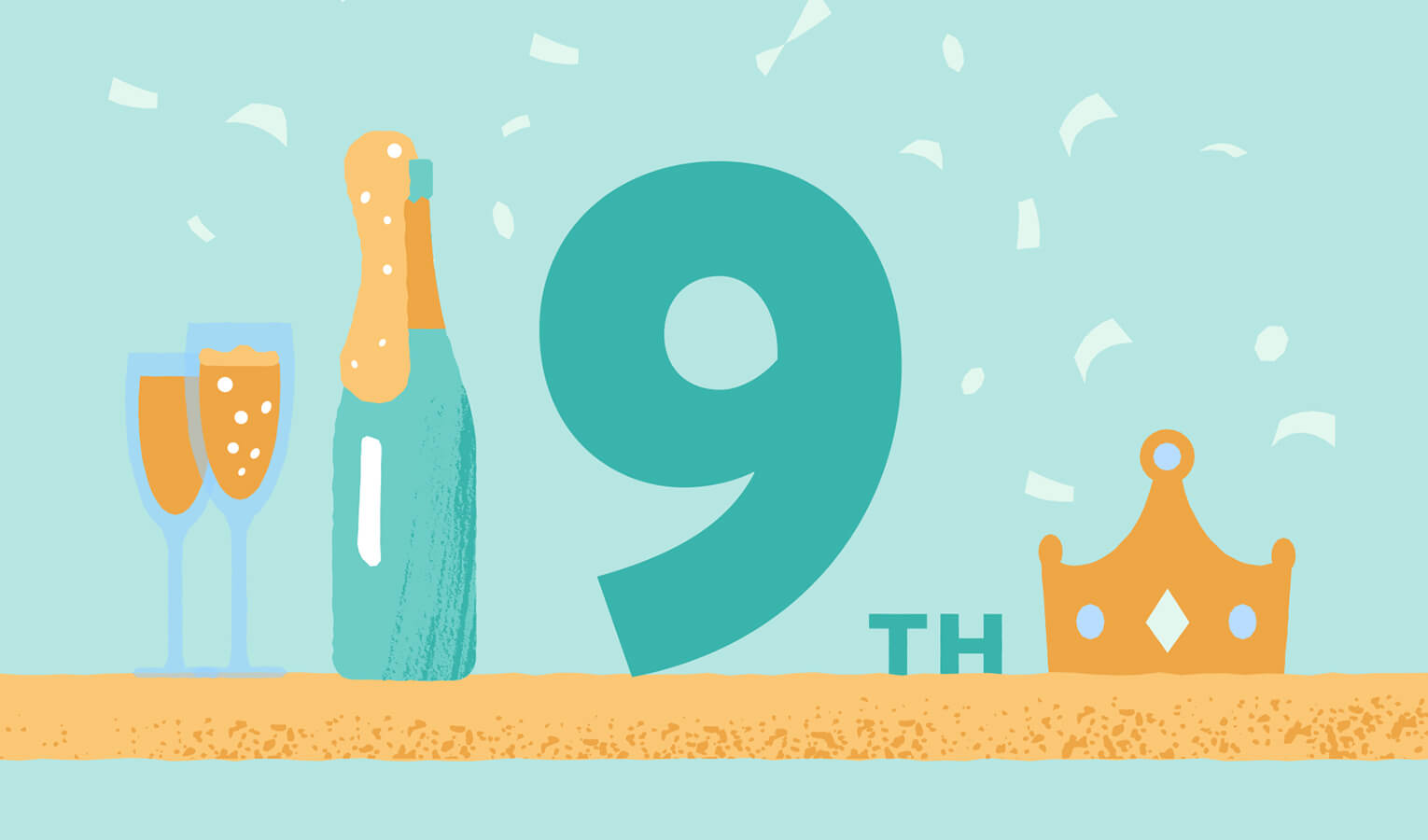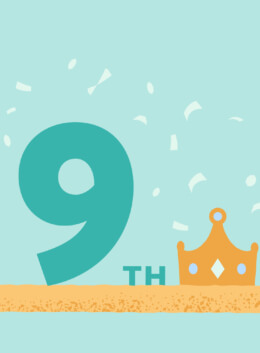 It's hard to believe that Creative Market is almost a decade old. While so much has changed in this marketplace and the design industry over the last 9 years, this community has remained passionate, creative, and ever-inspiring. Since October 18, 2012, more than 25,000 shop owners have uploaded over 6 million design assets that have sold to 2.4 million customers — and the best is yet to come.
On our 9th birthday, we'd like to celebrate some of the most popular design products that have marked each year of our journey. Join us as we take a closer look at the visual styles that have trended throughout Creative Market's history.
2012
When Creative Market launched in 2012, this is what iOS 6 looked like on an iPhone 5:
It was a very different scene for product design: skeuomorphism was the norm, with layers of shadows and lighting to add dimension. Realism was the look to aim for, which is why this icon set's popularity comes as absolutely no surprise:
However, not all is flat in 2021. As neumorphic design takes hold, we're seeing a comeback of glass effects, hyper-realistic icons, and subtle shadows that add visual interest.
2013
2013 marked the beginning of a distinctively retro, rugged aesthetic. Grainy textures and handcrafted typefaces came together in worn out badges. Hipster swag reigned supreme. For a popular example at the time, check out Tom Anders' Vintage Logo & Insignia Bundle:
2014
Enter the lettering boom. The idea that you could illustrate letters to bring words to life wasn't new, but the tools certainly were. In 2014, the iPad was getting cheaper and more popular. While font editor Glyphs was first launched in 2011, this year marked a significant rise in the adoption of Glyphs Mini — which you could get for just $45 in the App Store. These lower barriers to entry transformed font design: the field went from exclusive to accessible within a few years. For reference, the font editing software of choice before Glyphs was FontLab.
Nicky Laatz's Stringfellows is a case in point: a whimsical, yet readable script with handcrafted touches. Nicky first opened her hugely successful Creative Market shop in 2012, and you can find some of her most recent products below.
2015
Mockups were all the rage. Photoshop had just rolled out Linked Smart Objects in January 2014, making detailed mockup files much smaller in size. These more manageable .psds were easier to sell, download, and use. Shop owners like Ceacle go all-out with huge asset packs that allow you to create your own scenes:
2016
As stylus pens become more sophisticated and sensitive, creating display fonts digitally gets a lot easier. Apple had introduced their Pencil and iPad Pro late in 2015 and Wacom followed with a whole line of creative tools, including styluses and notetaking apps. You start seeing many more handwritten fonts on Creative Market, including some that leverage textured brushes simulating dry and wet media strokes.
Display font bundles like this one by Creativeqube Design were very successful in 2016. You'll also find some of this shop's newer products below.
2017
Desktop and mobile design apps get easier to use, so we see more creator-type products that pack compatible image formats like .pngs. These Creative Market products are comprehensive kits that help you achieve a specific look, layering elements to customize the end result. Lisa Glanz's Personalized Portrait Creator is a prime example.
2018
With thousands of fonts to choose from, customers were asking for advice to pair them properly. How could you craft a font combination that felt balanced and appealing? Shop owners to the rescue. 2018 was the year of the font duo, a product type that is still going strong in 2021. Sam Parrett's Silver South duo with serif and script variants is a great example to look at:
2019
A strong year for print-on-demand: a design-based business model that takes away inventory and production hassles. Many creators find freedom in print-on-demand because a provider takes care of fulfillment and shipping, while they can focus on designing clothing, accessories, stationery, office supplies, textiles, home décor, and more.
Products like PixelSauce's Apparel Mockup Bundle help entrepreneurs present their products with realistic graphics that drive purchase.
2020
Procreate is everywhere you look. The app catches on and we see the need for an entirely new subcategory for Procreate Brushes on the site. Crafting quality illustrations on the go has become a possibility, and designers are now creating tools for other creators. If it can accelerate your Procreate workflow, you'll find it here: backgrounds, shapes, brushes, lettering helpers, and more.
What's your favorite Creative Market memory?
Shop owners, partners, and customers: over the last 9 years, you have ignited this platform with bright ideas and a genuine enthusiasm for design. As a team, it's our daily honor to keep building a strong, vibrant home for creators like you. Is there a specific moment you remember when you think of Creative Market? Share your best memories below.
Getting started with hand lettering?
Free lettering worksheets
Download these worksheets and start practicing with simple instructions and tracing exercises.
Download now!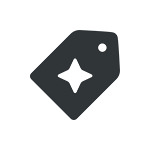 Creative Market