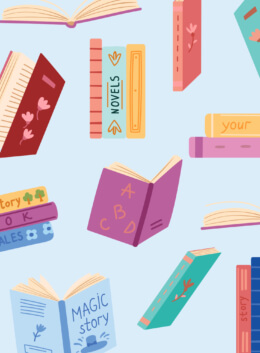 Admit it or not, the first thing that attracts us to a book is the cover. There's something about book covers that gets the reader's imagination running wild and makes them want to know more. If you're in the process of publishing a novel, children's book, art book, or any other fiction or nonfiction book, then designing a great cover should be at the top of your list.
To help you conceptualize and decide on a book cover image or design, here are some ideas, as well as tips, to take advantage of.
Why Book Covers Are Important
Originally, the purpose of book covers is to preserve and bind the pages of a book, but its primary function has since evolved from protection to promotion. It is responsible for making a good first impression on readers, and it is ultimately what "sells" your book to the reader. It also creates a certain expectation that if the cover looks impressive, then the story inside might be as well.
That said, your book cover design plays a vital role in the success of your book. The more well-designed your book cover is, the more readers it will draw in and the easier it will be to market your book.
What Comprises a Book Cover Layout
On the surface, a book cover consists of the front cover, spine and back cover, but many other elements make up its design. Here is what a typical layout for a book cover looks like:
On the front cover, we have…
the author's name, which is usually at the topmost part of the book or at the bottom;
the book's title, which forms the biggest text in the whole front cover;
the visuals, which can either be a photo, graphic, illustration or even just colors and patterns placed at the center or on the entire cover; and
the subtitle or tagline, which should only be added if you want to include a description below your title.
Meanwhile, on the back we have…
the book summary, which helps readers get a glimpse of exactly what your book is all about;
the author bio, which briefly details your work and accomplishments as a writer; and
book endorsements and reviews, which establish your book's credibility.
How To Design a Book Cover
Designing a book cover is more than just putting some text and visuals together to catch your reader's eye. It entails capturing the essence of your book and translating it into a visual metaphor that can evoke the right feelings and thoughts from your readers. Here are some tips on how you can do that with your cover design:
Make a statement.
Use visual elements to communicate the main idea behind your book and give readers a sense of what reading the book will be like. Even just choosing a single plain color or white background for your cover will say a lot about the mood of your book. Keep in mind that your book cover is the first thing that readers will see and what they will remember, so make it count by making sure that your design is well rounded and well thought out.
Choose an effective typeface.
Aside from being immediately recognizable, a simple font can be more attention-grabbing than creative or decorative fonts, so go for typography that will utilize negative space and demand attention but won't complicate your design. The title, subtitle, and author's name can have different fonts but you should never go beyond three font styles.
Ensure elements blend seamlessly.
Lastly, all elements in your cover design should form a unified whole in order to produce highly communicative imagery. A good example is the cover of Yann Martel's "Life of Pi," in which the typography flows naturally with the painted background and illustration and the overall design successfully depicted the book's metaphysical theme.
Image Source: HMH Books
How To Choose a Font for Your Book Spine Design
Readers wandering through a bookstore are more likely to see the spine of your book first before the cover, so it should be equally appealing.
The title and author's name on the spine can have the same font as the ones on your cover; however, if you're working with thin spines, you need to choose a more readable and legible font. Bold typography or block fonts and sans serifs work best for thinner books.
Spine text must also be centered and not too long to leave at least half an inch of space on either end. Here is a good block font that will look amazing on both thick and thin book spines:
Remember that your book spine design is just one of the three sections of your book cover and not a separate part. If you want to put a unique color or design on your book spine, it should extend to the front and back cover for at least half an inch to maintain a cohesive design.
Creative and Simple Book Cover Design Ideas
If you have already decided that a creative design or a simple design is what you want for your book cover, here are some templates and mock-ups to give you an idea of how you can make your vision come to life:
Creative Book Cover Design Ideas
These templates by Digital Goods have two versions each that you can customize to play with textures, colors, illustrations, and fonts and create eye-catching designs for your book cover.
Simple Book Cover Design Ideas
Here is a collection of basic book cover templates encompassing different genres. What's great about these templates is that they follow the design formula of popular book genres so you can have a basis for your own design.
Meanwhile, simple book cover templates like these are ideal for memoirs, business books, and self-help books. The modern design and big-type layout can easily get the reader's attention.
Book Cover Ideas for Different Types of Books
Whatever genre you're in, these book cover ideas will surely make an impact on both print and online.
eBook Cover Ideas
Since eBooks are accessed online, you can make use of high-resolution graphics like the ones on these templates to level up your design.
Fantasy Book Cover Ideas
These templates with compelling and thought-provoking designs can help make your book covers live up to your fantasy book's content.
Poetry Book Cover Ideas
This mock-up bundle by Honnum Graphic Art featuring five book mock-ups provides inspiration on how landscapes, wildlife and natural scenes will look on the cover of your poetry book.
This book cover template, on the other hand, is specifically designed for poetry books, romance books and subgenres of contemporary fiction.
Art Book Cover Ideas
These landscape and square book mock-ups are perfect for illustration and artist books as they let you visualize how your art will appear on the cover and on each page, offering a unique perspective.
Romance Book Cover Ideas
Achieve the typical romance novel aesthetic with these templates that use plenty of white space, creative typography, and a red or pink color palette.
Now the cover for your new book can be in its best version. For more ideas and inspiration, sign up here!
Getting started with hand lettering?
Free lettering worksheets
Download these worksheets and start practicing with simple instructions and tracing exercises.
Download now!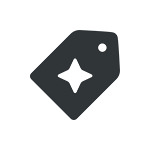 Creative Market