Design Trend Report: Moody Floral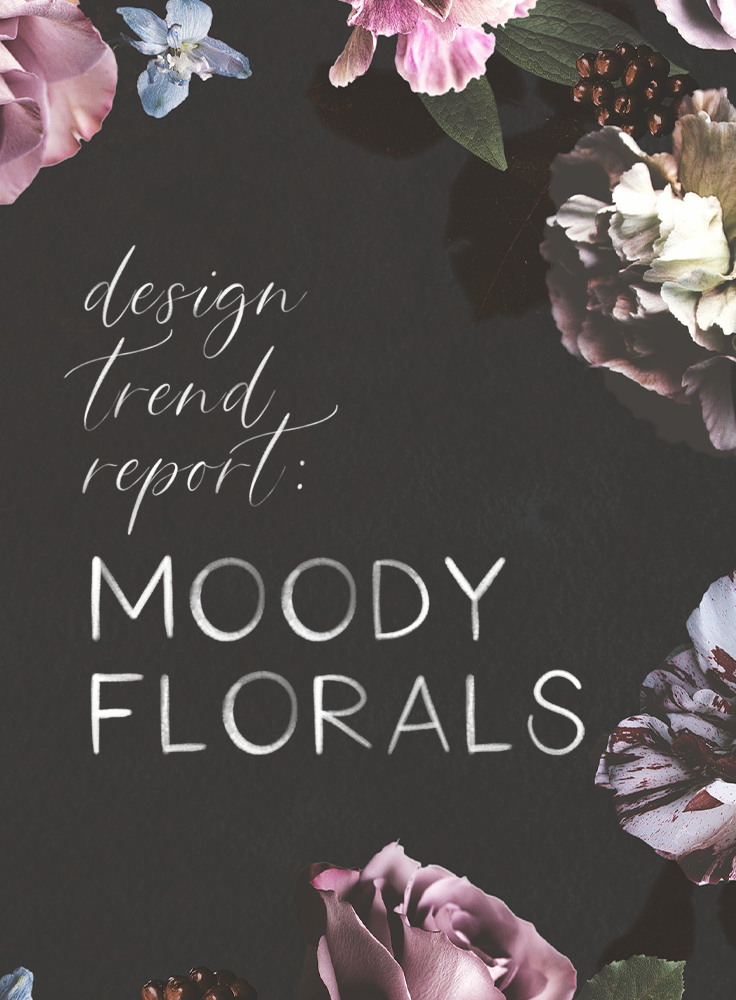 Moody floral takes the concept of designing with flowers and turns it on its head. Whereas the presence of flowers is normally associated with joy and brightness, this design trend, well, goes in the opposite direction. As the name implies, moody floral is all about big, lush flowers with a decidedly melancholic tone. That's not to say that this design trend is at all unattractive. Far from it. Certainly, the more somber, cooler shades of blue, deep red, berry and even pitch black are stylish and captivating in their own moody way. It's beautiful in the same way that a Greek tragedy is beautiful. It draws on the age-old themes of florals, which are present in numerous design trends, to create something truly unforgettable. So if you're looking for suggestions on how to get the most out of this trend, in addition to understanding where it came from and its traits, then read on.
The History of Moody Floral
To get a grasp of where this design trend came from, we have to go back and examine floral design in earnest. Floral design or floral arrangement is defined as the technique that utilizes flowers and plant materials to produce aesthetic and balanced compositions. The beauty of floral arrangement is that it's not strictly limited to real-life flora; anything graphic or web design-based or in images qualifies as floral design, too. Believe it or not, evidence of floral design goes back to ancient Egypt, so we know that the broader design trend is at least thousands of years old. By 2500 BCE, it was customary for Egyptians to use flowers in décor and design. For instance, they displayed cut flowers in ornate vases while significantly stylized arrangements were part of everything from burials and processions to everyday table decorations. We know that floral design goes back at least to the Egyptians since there are chiseled stone reliefs as well as illustrated wall paintings that document this. Religion was of great importance to the Egyptians, so it makes sense that flowers were chosen due to their symbolism. The water lily was regarded as sacred to the major goddess Isis; therefore, it was prominently featured in various arrangements. Other flowers and plants also enjoyed high esteem in Egyptian culture, including:
Roses
Narcissus
Poppy-flowered anemone
Delphinium
Irises
Papyruses
Palm trees
Roses and delphiniums—particularly their darker and deeper shades—are ideal for moody floral patterns, as you'll see later on. From the Egyptians onward, floral arrangements seem to have jumped from one ancient race to the next. The ancient Greeks—known for bringing the world democracy and philosophy—also were connoisseurs of flora. Florals are featured in ancient Greek artwork, but what was interesting about their use of flora was their lack of interest in vases. Often, they used flowers as part of garlands and wreaths. Olive branches, too, would be placed in terracotta for décor, while the simplest of arrangements like throwing petals on beds and floors was customary.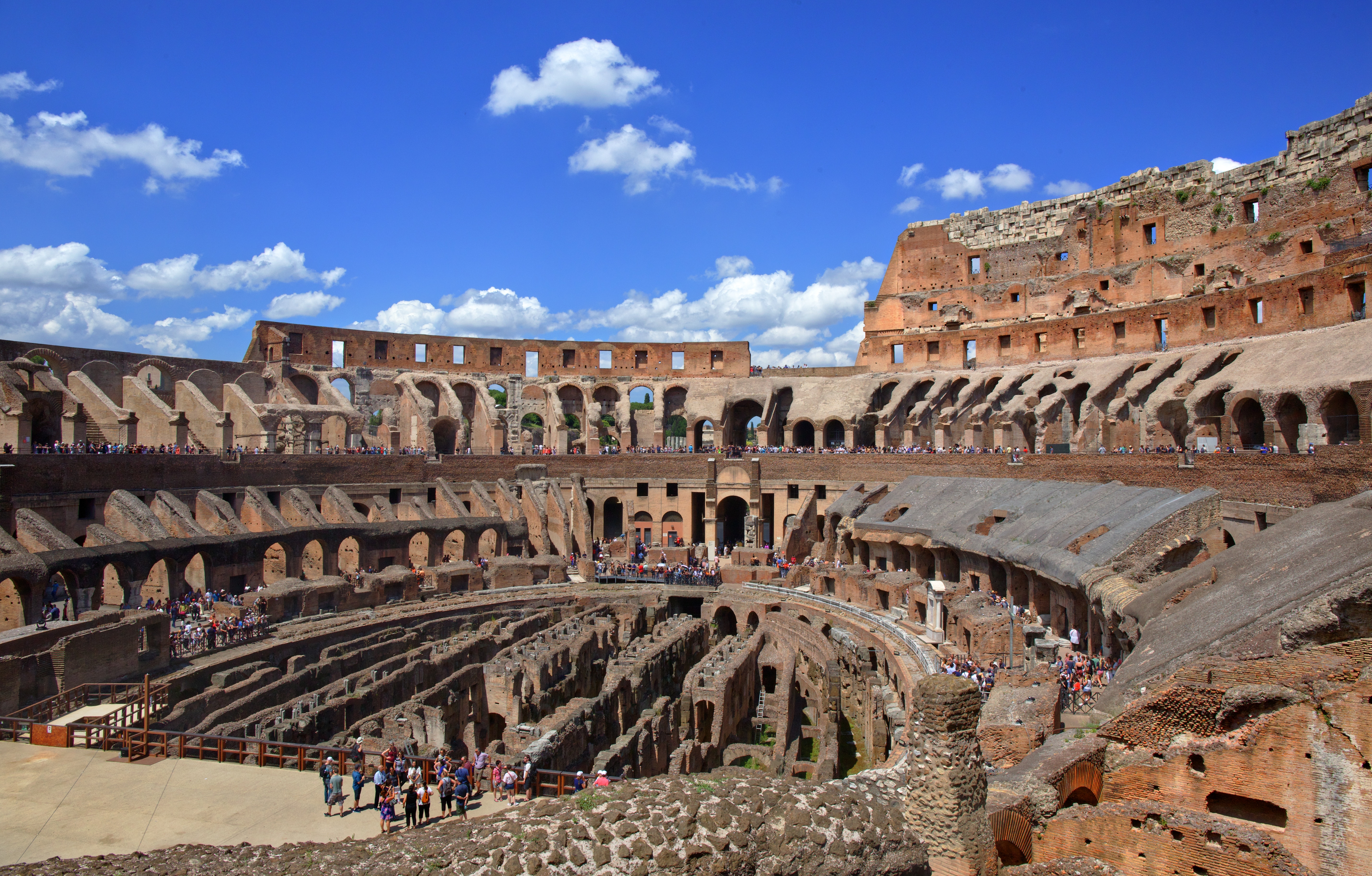 The Romans had a similar taste for floral arrangement, yet the styling was uniquely theirs. Whereas the laurel wreath was a traditional symbol of achievement in the Greek world, given to the winners of their ancient Olympics, the Romans used laurel wreaths to commemorate all-important military victories over their enemies, as well as crowning winning military commanders for their triumphs. Some of the favorite flowers used in arrangements during the Greco-Roman age were:
Lilies
Roses
Honeysuckles
Hyacinths
Violets
Here, too, the darker shades of roses, violets and hyacinths would be absolutely ideal for use in moody floral arrangements. To understand this relationship better, have a look at some of our favorite digital assets in this style:
Ancient China also figures prominently in this broader trend's history. Floral arrangements became popular during the Han dynasty, when they were a core aspect of both medicine and religion. Followers of Confucianism, Taoism, and Buddhism arranged cut flowers on altars; paintings, embroidery, and carvings also featured floral themes. In China, too, floral arrangements were connected to rich symbolism. Fertility was represented by orchids and tiger lilies, while bamboo and pear trees stood for longevity. However, the most honored flower was the peony, which symbolized wealth, high esteem, and good fortune. So far, we've seen interesting developments in floral design that will ultimately lead to the moody florals we're seeing today. But before we can understand this contemporary style, we have to examine how this trend developed in Europe before the 20th century. Floral arrangements became a popular concept during the time of the Crusades, as returning Crusaders brought back with them exotic flowers from the Middle East. During the Middle Ages, florals were popular in monasteries and churches, where monks tended to their gardens. Eventually, they took center stage in paintings, altar pictures, and manuscripts. By the time of the Renaissance, paintings featuring flora in vases was a popular trend; this started in Italy and spread throughout Europe. It has to be said that the Renaissance probably did more for modern floral arrangement than any other era preceding it, as this period saw the birth of various arrangement and container styles (marble, bronze, etc.); the introduction of tropical fruits in arrangements; and the use of color contrast, all elements of floral design still in use today. In each major European era that followed—Baroque, French and Georgian—florals were continually reinvented and tweaked according to the time's sensibilities. That takes us to Victorian-style arrangements, which is when the broader trend of floral design became fashionable and associated with good style. Florals became so popular during this time, from the 18th to the early 19th centuries, that official rules and regulations were beginning to come into effect to ensure consistency in floral design. This eventually led to its development as a profession and artistic skill. Fast-forwarding through the 20th century, we reach our current decade. Where did moody florals come from?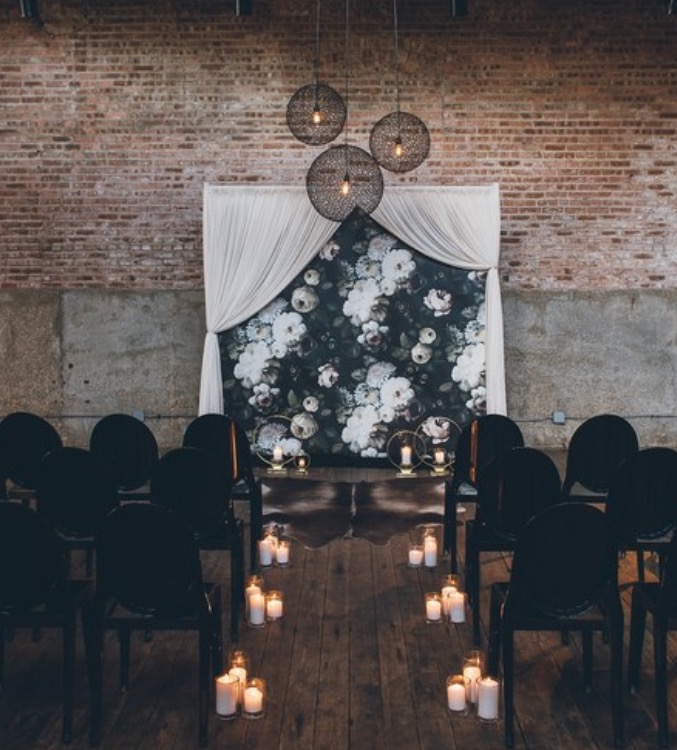 An evolution of floral design in general, it seems to have entered the public consciousness very recently only. A quick web search indicates that, a couple of years ago, Brides.com started to feature more content that displayed darker and more brooding floral themes as part of the décor they began noticing at weddings and even on cake decoration, thus popularizing the term. Eventually, this design trend started to branch out into additional areas like graphic design, web design, and interiors.
Characteristics of the Moody Floral Style
As far as design trends go, this one conjures up epic emotional landscapes right from the get go. You can thank its use of cool, somber, and soothing color tones for that, to be sure, but also its nature-based roots, which remind us that we're all organic, interconnected living things. Also of note is the stimulating juxtaposition here. Normally, when you think of flowers in décor, you think of upbeat emotions like effusive joy. Moody floral throws a big curveball at that expectation, which makes it a charming design trend. Here, we have an aesthetic that shows us the range of emotions and design possibilities you can attain with floral décor. Here are the telltale traits of this trend:
Neutral colors
Cooler colors (blues, purples, violets, greens)
Darker and deeper shades and hues of cooler colors
Bold patterns
Striking arrangements
Melancholy or somber themes
Evocative
Mysterious
Contrast in colors and patterns
Classic, timeless, or even vintage look
Sumptuous folds and textures (interiors)
Natural materials (interiors)
Candlelight (interiors)
Through these unique traits, moody has separated itself from any other style of floral arrangement and carved out its own, bold niche as far as design trends go.
Moody Floral in Graphic Design
The transition of this trend from real-life arrangements to graphics shows the versatility of using flora in design. Here are some stunning examples of this trend in graphic design.
Vintage Floral Clip Art – Dutch
The dramatic, black backgrounds for this digital asset underscore the epic vibe of this design trend. This clipart collection is perfect for designers who want a large selection of digital, floral artworks that they can use in any one of their projects. Hand-curated, this set of moody florals is inspired by Dutch-style floral paintings from centuries past.
Completely customizable, this set is made for designers who enjoy having full control over how they want to present or apply digital assets. Here are just some ideas of what projects to use these graphics for:
Websites
Blogs
Invitations
Logo design
All told, you get:
32 unique clipart pieces in JPEG and PNG
1 huge floral arrangement in JPEG and PNG
4 floral arrangements in JPEG and PNG
Flower Power Mega Bundle Vol. 2
The Flower Power Mega Bundle Vol. 2 is heavy on value. It's not called a mega bundle for nothing: It comes with more than 2100 dark-floral designs, including antique and vintage flora and botanical illustrations, watercolors and graphics to sate the moody-floral connoisseur inside of you.
Spruce up any design project with these gorgeous, deep shades of lavender, blue, purple, crimson, faded orange, and so many more. Use them on anything from email newsletters and brochures to websites, blogs and invitations. This mega bundle comes with various collections like the Melancholy Floral Graphics Collection, the Ethereal Autumn Floral Banquets Collection, and the Mysterious Floral Graphics Collection, just to name a few.
Vintage Floral Clip Art: Renaissance
Moody floral design meets the Renaissance period in this amazing set. Use this set to come up with your own original composition, taking inspiration from the different floral graphic pieces in this collection. Individually photographed, every element in this set has been adjusted and cleaned up with various textures and filters for a high-quality, finished product.
While the collection features a multitude of flowers, the rose is front and center, shown at different stages of growth for a truly interesting effect. For the ultimate in high drama, position each graphic against a dark background. Overall, the number of projects for which you can use these graphics is almost endless, including:
Branding
Logo design
Stationery
Wall art
T-shirts
Websites and blogs
Black Orchid Floral Illustrations
A beautiful set of highly detailed arrangements and illustrations, Black Orchid works with a number of eye-catching visual themes and concepts, such as midnight blossoms, forest myths, graceful flowers, and nocturnal beauty. This digital asset is an amalgam of floral richness and moody fantasy to create a mystic, but modern, vibe.
The illustrations come in single files to better enable designers with total control for their unique projects. There are also premade arrangements in the package, which are great for stationery, wedding invitations, and even high-end branding purposes. Overall, this set gives you:
25 high-quality illustrations
15 exquisite wreaths and arrangements
5 bonus watercolor crystals
5 PNG and vector seamless patterns
Moody Floral in Web Design
From its origins in the ancient world with something as simple as cut flowers in opulent vases, floral design has found a new home in the 21st century: The Internet. Here are some examples from the web. Pash & Dapper is a photography studio in Minnesota. Recently, they did a special moody floral shoot that explained how creatives can easily achieve this aesthetic in pictures and beyond. As part of their blog entry, they showcased dazzling image after image in this design trend.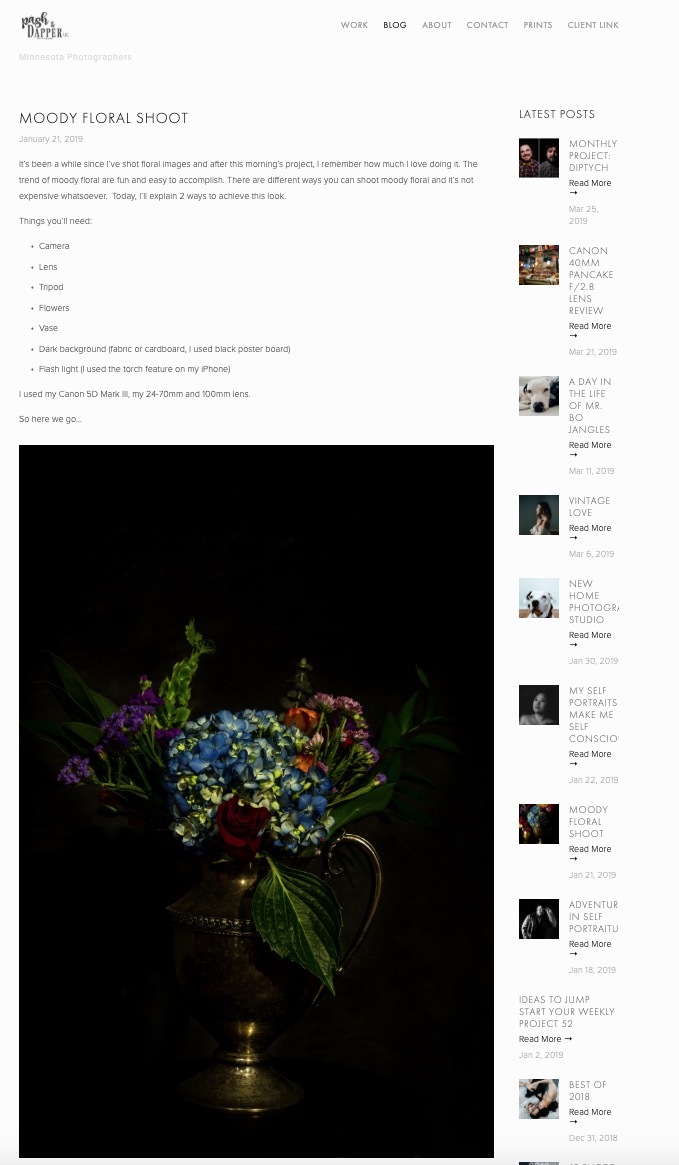 Image Credit: Pash & Dapper
The end result is a walkthrough that doesn't just offer actionable information for anyone who wants to experiment with their own camera, but also a neat series of high-quality, moody-floral pictures, arranged in a single-column format for easy organization and reading. Graphic-design studio Kaespo Creative understands that, on the web, visuals are the key to creating shareworthy content and increasing social shares. That's why on a webpage of the site, free images illustrating this design trend are offered in an accessible, card-based layout, where site visitors can click on thumbnails to scroll through a series of aesthetic, larger images. A collection of alternate version thumbnails is also provided, which are a bit more monochromatic than the first set of thumbnails.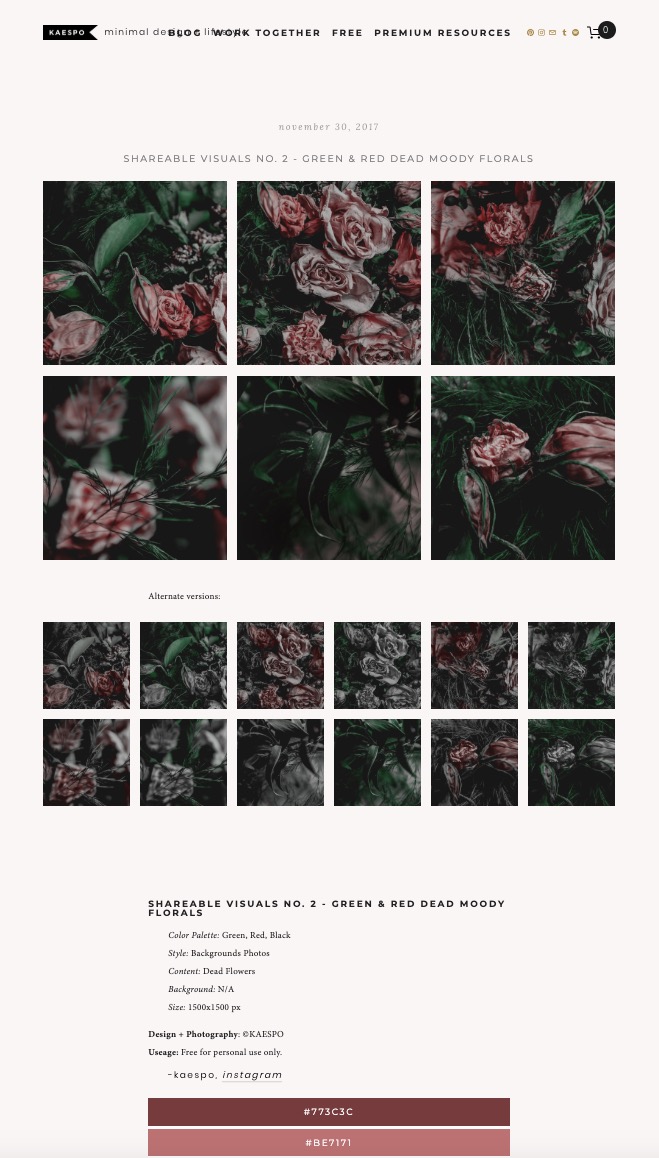 Image Credit: Kaespo Creative
For helpful, extra information, details on the moody-floral thumbnail's color palettes are also provided. The Garden Lover's Club is pretty self-explanatory: It's a website dedicated to gardeners of all skill levels, to help them by providing actionable advice. As such, the site is a repository of all sorts of authoritative information on flora. One thing in particular that caught our eye was their listicle highlighting their top picks for black flowers in gardens. Darker flowers spruce things up and add a sense of flair to an otherwise ho-hum garden.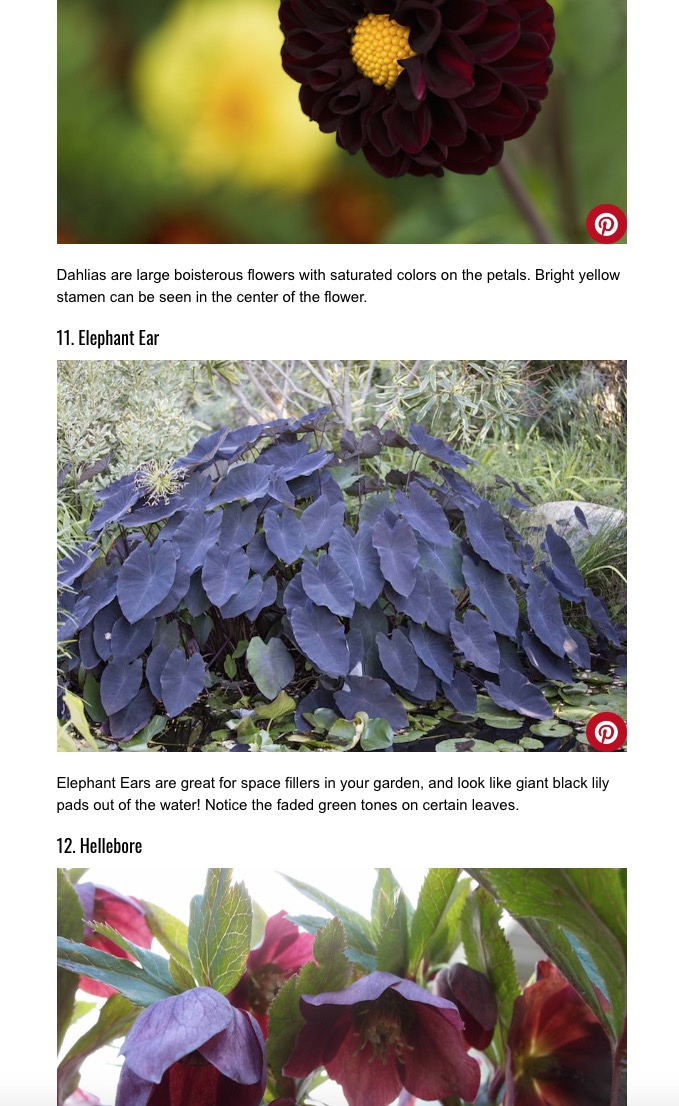 Image Credit: Garden Lovers' Club
Included in their roundup is a slew of great pictures of different varieties of flowers and plant life—that would be right at home in any floral mosaic.
Moody Floral in Interior Design
If you'd like to add this trend into your home, here are some actionable tips to do that.
Carpeting
The fastest way to make your home pop with this moody theme is by decking out the most surface area with dark florals, and that means your carpets. The carpet you choose to literally lay the foundation for this trend should exude deep hues, such as a dark raspberry or a combination of black and a deep blue.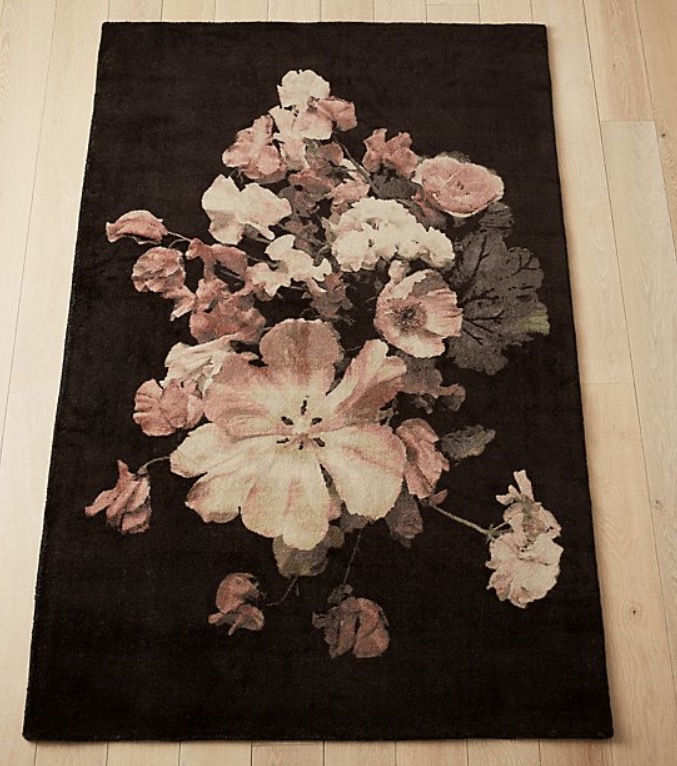 Image Credit: CB2
While black in carpets works with this design scheme because it's a neutral color (which goes with everything), think farther than this. Look for carpeting that has other neutral colors—like white or shades of white, for a lighter appearance. This'll make the darker colors of moody florals pop even more due to the greater contrast.
Wallpaper
We've addressed the floors; now, we move to the walls with moody wallpaper. Transforming one, entire wall of your room into a flower mural with the right wallpaper can create quite the conversation piece.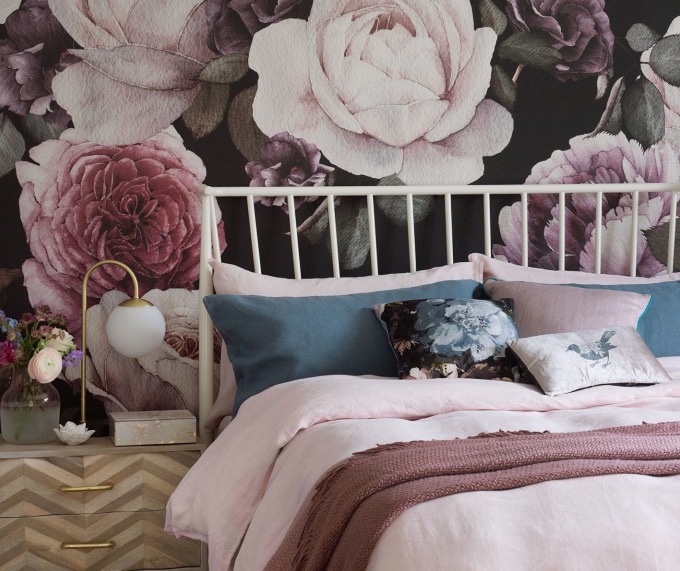 Pick wallpaper that gives people the unexpected, even for this trend. Whereas darker hues and tones are commonplace, go with something surprising, like slightly warmer shades of orange, red or yellow. The design will still be moody, but contain enough lighter elements to noticeably contrast with other moody-floral elements that you have in your home, creating something unforgettable.
Bedrooms
What bedroom décor usually sets the tone in this room? Your bedding, of course. When you enter a bedroom, your eye is always first drawn to the bed, so be choosy about the bedsheets and comforters you select. Luckily, moody tones work well in bedrooms because of their cozy and relaxing connotations.
Stellar choices for bedding to align with moody floral's colors include cobalt blue for its darker tones and deep red. Keep in mind, too, that grounded colors (neutrals like blacks and even browns) help to make darker florals stand out. That's why there should be a lot of color contrast in your bedding as well.
Dark, Mystical & Unexpected
Moody florals may be something of a misnomer because there's nothing disturbing about this captivating design trend. On the contrary, gazing at floral arrangements, pictures, illustrations, graphic designs, and wallpapers that feature this trend is epic and evocative. You definitely get the impression of something magical and mystical happening all around you. This trend's heavy reliance on darker, cool colors is what really gives it its uniqueness. Together with just the right amount of contrast in the form of neutrals and textures, this style leaves an indelible impression.
---
Products Seen In This Post:
Getting started with hand lettering?
Free lettering worksheets
Download these worksheets and start practicing with simple instructions and tracing exercises.
Download now!
Marc Schenker
Marc is a copywriter and marketer who runs The Glorious Company, a marketing agency. An expert in business and marketing, he helps businesses and companies of all sizes get the most bang for their ad bucks.
View More Posts