DIY Wedding: A Design Guide for Brides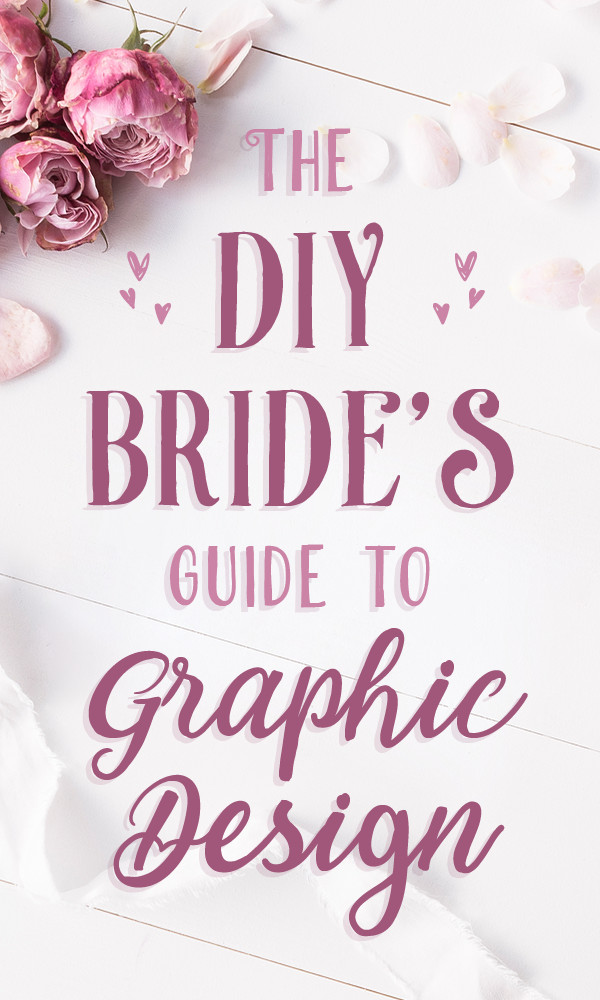 Weddings are expensive. Even with limited guests and a minimal setup, the event can put a dent in your bank account. But even with the looming costs, people tend to spend and splurge for this occasion because it's a momentous one. A wedding, after all, is a celebration of love.
These days, couples have different wedding options that are lovely and economical. In fact, most brides do DIY wedding projects to save a fraction of the cost. Some want to design their own wedding invitations because they have the skills to pull it off.
With the vast options the internet has when it comes to weddings, creating your own invites is doable. Whether you're trying to spend less or simply love doing DIY projects, here are tips to follow:
1. Pick a wedding style.
First things first: choose a wedding theme. Ask your fiancé for suggestions on colors, fonts, and the overall design of the wedding. List your own concepts. Then, find a balance between what you and your partner want. Your wedding invites will give your guests a peek at what your big day will be like. It should symbolize both your visions on that special day.
2. Specify your budget.
Soon after choosing a theme, establish a realistic budget you can work with. Even with DIY invitations, the price of cardstocks and ink can set you back. This can happen if you go for high-quality paper and/or heavily saturated ink. You also need to think about other concerns that can affect your budgets like the size of the invites, the quality of the envelopes, and the rate of postage. Outlining what you want and putting a corresponding amount – even just a ballpark figure – on each element helps in determining the final cost per invitation.
3. Make a schedule and stick to it.
Printing invitations take considerably longer than most people think. In the first place, printing is not even the first step in creating your invitation. You need to design the actual invites and the other essentials (RSVP cards, save the date cards, place cards, table numbers). After printing, you need to assemble the invites, address the envelopes, and mail the invitations. Each step takes time.
An effective guideline is this: If you think you can finish everything in two weeks, give yourself four. Good wedding etiquette requires you to send the invitations six to eight weeks before the actual wedding day. This timeline leaves guests a minimum of a month to reply to your RSVP. It's also important to have extra supplies of papers, ink, envelopes, and ribbons handy if you make mistakes and need to reprint anything.
4. Be smart in designing the invitations.
More often than not, if the bride does her own wedding invitations, she already has a great idea of what she hopes it'll look like. If you're in this situation, you may even have the skills to turn your concepts into reality. Or, at the very least, you may be planning to learn about the process in general.
There are tons of helpful notes online on how you can start your project. You can watch videos about invitation layouts and start from there. It's also important that you familiarize yourself with your design software.
Adobe Creative Suite is arguably the best and most popular design software. It features access to many professional graphics applications such as Photoshop, Illustrator, and InDesign. These three programs allow you the most flexibility and opportunity to design, play, and create.
Adobe Illustrator
For wedding invitations and templates, Illustrator is the most ideal to use. The illustrations and graphics in this suite are vector-based. Since they are not made of pixels, the output is smooth. Even elements with photos are not pixelated. You may also incorporate your favorite fonts, preferred stock illustrations, or personalized designs, and set them up as you want.
Adobe Photoshop
Photoshop provides the same structure features found in the Illustrator, along with extra robust graphic treatment effects. With Photoshop, you can design a customized type, add images and other graphics. Remember that each image size must be 300 dots per inch (dpi) else the unsightly pixels will be easily seen.
Adobe InDesign
InDesign is a layout tool that gives you command over documents where written text and actual messages are prominent. InDesign is great for creating wedding programs. A fantastic pairing is to design your graphics in either Illustrator or Photoshop and then import the output into InDesign to set up your type.
Note: Adobe Creative Suite costs roughly $60 per month. It offers a 30-day trial offer. Keep in mind that since these programs are professional level, they also have a pro-level learning curve.
If you find Adobe programs difficult or pricey, there are other software you can use to make your DIY wedding invites. Some of the cheaper alternatives are:
Inkscape
Pages for Mac
Editor by Plixr
GIMP
PicMonkey
GimPhoto
5. Choose your fonts smartly.
Font choice plays a big role in your DIY wedding design. The font must always match the theme and feel of the wedding. The main font can convey the wedding atmosphere you're aiming for. Fonts can be vibrant, bold, classic, laidback, vintage, or romantic. And most are easy to download. You can find loads of free fonts on the internet. A quick search on Pinterest for "free fonts" will get you all the choices you need.
Event planners typically recommend using two fonts on your wedding invitation. These two fonts should be carried all through your invitation suite. Work with a standout font for you and your fiancé's names. This font is usually hand-written or in a script. Use a simple-to-read font for the remainder of the wedding details.
6. Pick out high-quality paper.
There's enough selection in paper types, finishes, and weights to fill your schedule for a month. To save you time, here are the basics in choosing your cardstock:
Finish – Your paper finish affects how the final output will look and how much ink your invites will use. Shiny cardstocks need a great deal more ink and more time to dry. Textured paper, like linen paper, are prone to ink bleeding. If you want a foolproof paper, a matte cardstock is the best choice as it works well on most home printers.
Weight – The thickness of paper is measured by its weight in pounds. The higher the number of the weight on the packaging label, the thicker your cardstock is. In choosing paper, you need to factor in the weight of the overall invite, envelope included.
If you're shopping for your own paper, cardstocks and glossy ones are usually found at local office shops. If you opt for linen or specialty paper, the best route is to buy online. It's important to get a sample before purchasing a huge stack. Complete a test print to see if the paper you chose suits your home printer.
7. Design a printer-friendly invitation.
Even if you're making your own invitations, you still want them to look like they've been professionally pressed. Most event planners recommend creating a design that bleeds. This means creating a design that extends to the edge of the paper. This full-bleed effect can be achieved by constructing a design a bit bigger than the final cut size. The edges are then trimmed off for a balanced design.
It's also best to put the design and text in the center of the paper if you're using a larger stock or pre-cut invitation paper. It's helpful to steer clear of the areas around the edge and only put the artwork and text in the middle since most home printers are not equipped to print up to the edge of the paper.
8. Test your computer and printer.
Using your own devices means ensuring that they are in excellent working condition. If you have printed in color before, you're already aware that things don't always end up as you see them on the screen. Remember that every computer monitor and printer is color-calibrated individually. Shades may vary from that viewed on screen.
Home printers are likely to print a tone or two darker. On the other hand, local printers have a tendency to print a tad lighter. If you're printing the invites at home, take the time to adjust your printer and the pre-print color setting.
The quality and type of paper you use will affect the final output as well.
9. Think about your envelopes.
There are countless of fabulous envelope options in the market. Opt for white or cream for a classic theme. Pick a color to suit your invitations for that extra "pop." If you choose color envelopes, get them in a complementary tone. Also, decide on a shade light enough so the guest's address is still readable. Some craft stores sell fun envelope choices with metallic or foil textures that add another layer to your design.
If your invitations have embellishments, buy high-quality and thick envelopes to secure the invites.
10. Buy a wedding invitation suite.
If you don't have the skills or experience to make your wedding invites from scratch, look for editable cards and templates. There are tons of wedding invitation templates available online. There are even bundles of fonts and graphics you can purchase to fit your wedding theme. Some online vendors even do seasonal discounts for their wedding bundles.
Below is a list of wedding resources to make your invites the way you envisioned them to be:
Fonts

This script is a modern hand lettering typeface. This multinational font features uppercase and lowercase, stylistic alternatives and swashes, ligatures, initials and finals, and punctuation and symbols.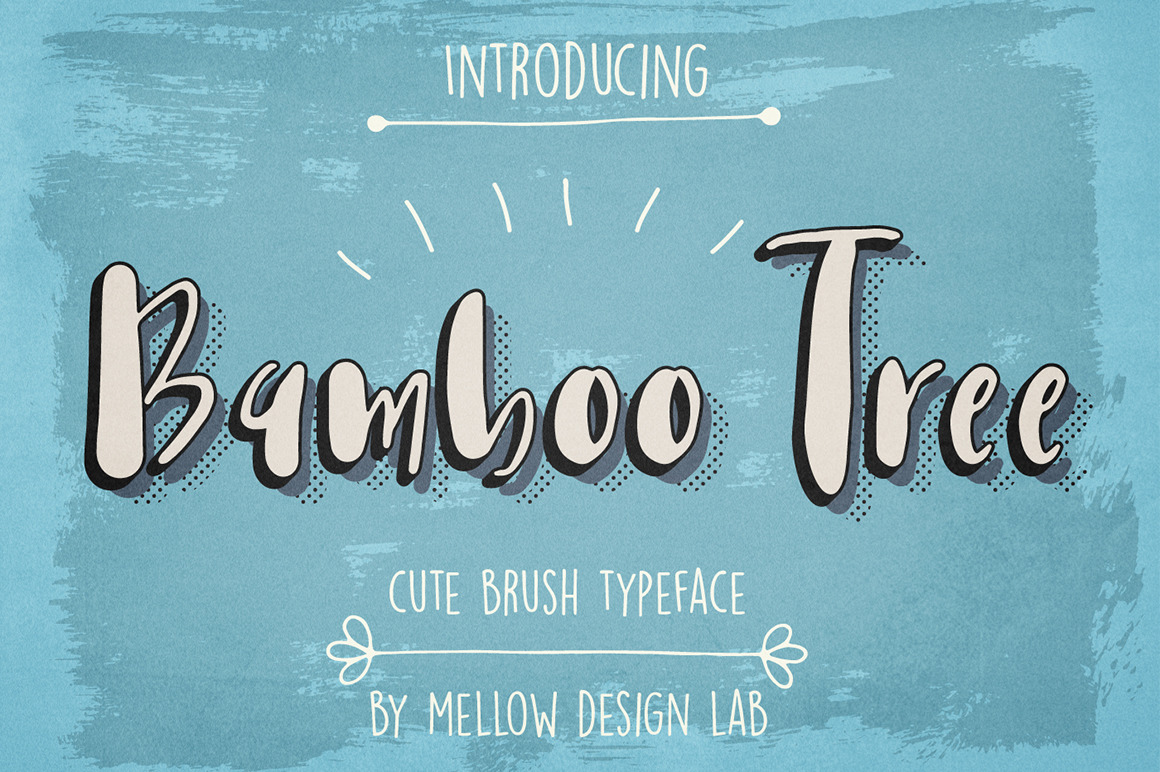 This is a cute brush-type font perfect for wedding postcards and a wedding blog. It's also useful in creating logos or frames for your virtual home.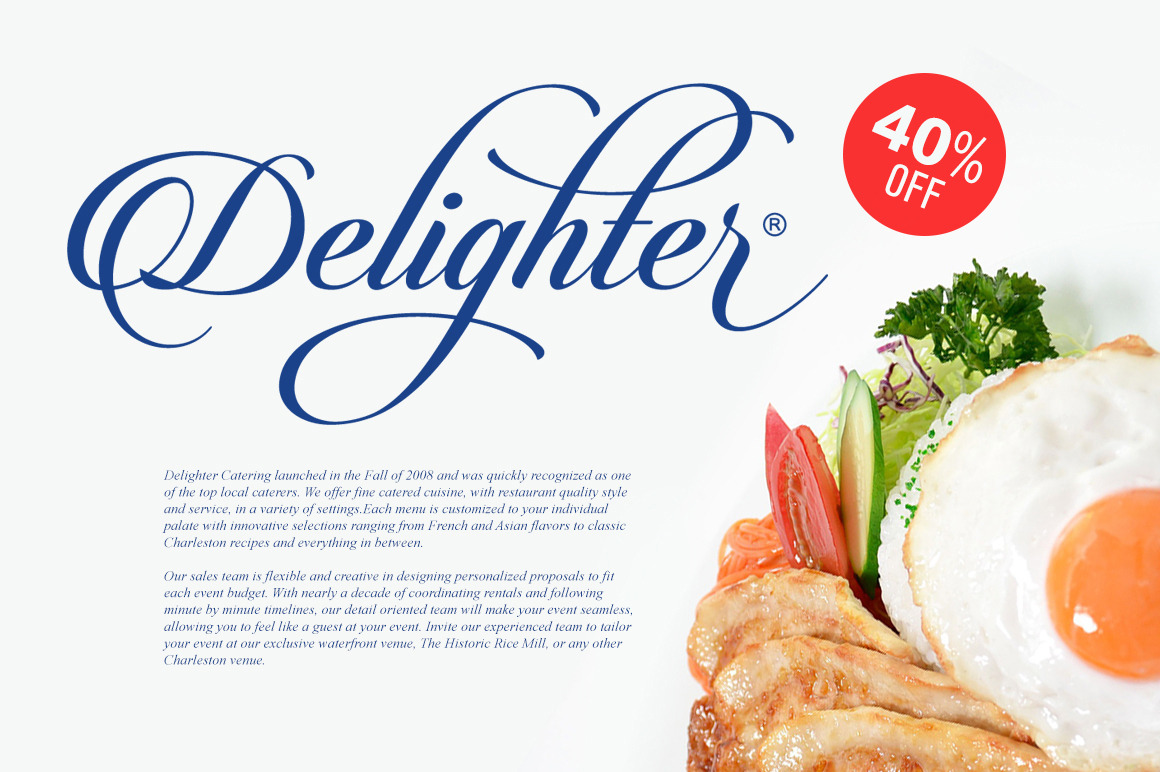 This font features script and italic styles. Its design highlights precise and smooth flow perfect for logotype, personalize typeface, and headers.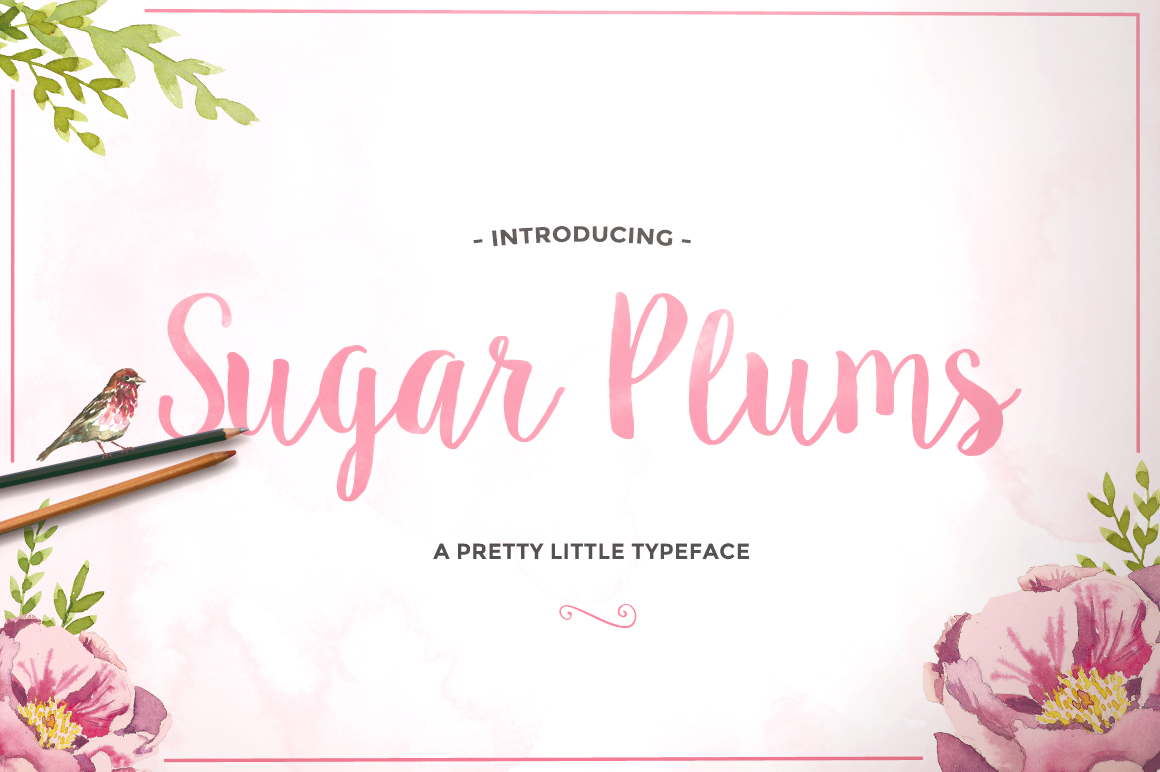 This is a pretty little typeface with over 400 distinct hand-drawn characters. It comes with an italic version and 60+ hand-drawn doodles, catchwords, swirls, ornaments, and frames.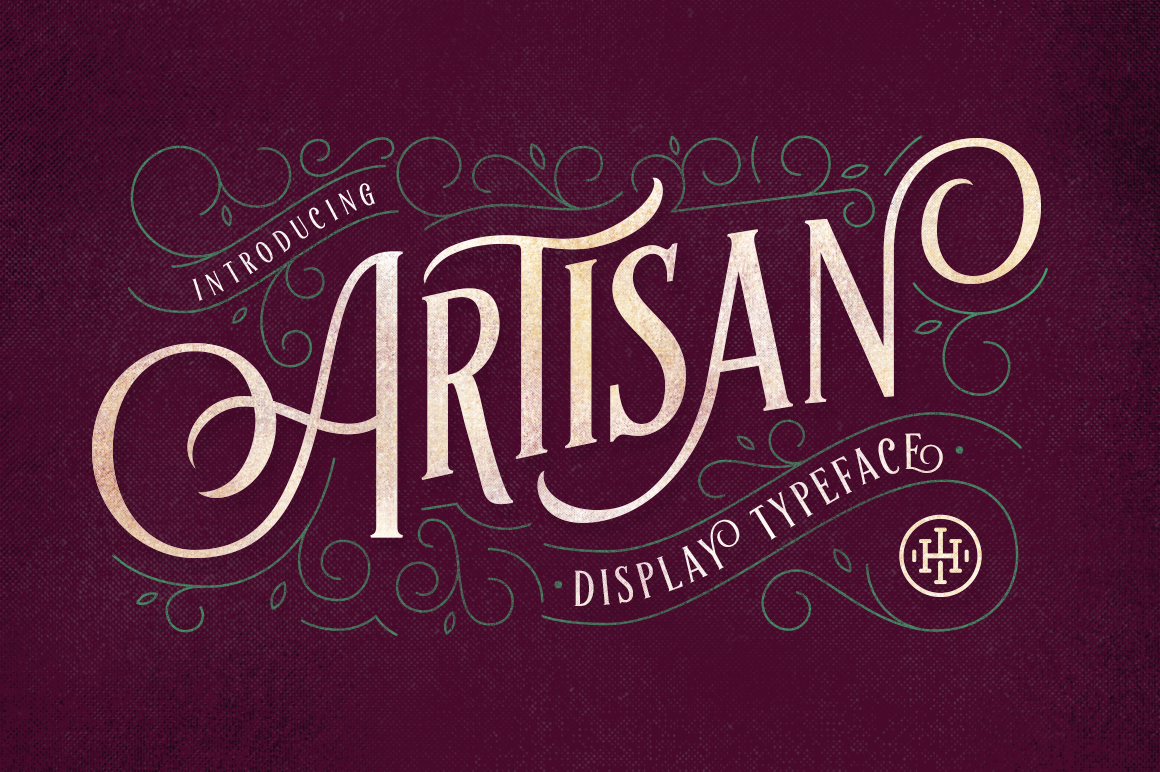 This is an all-caps font underlining a classic style. Its OpenType feature enables mixing and matching pairs of letters to suit any wedding (and other) design.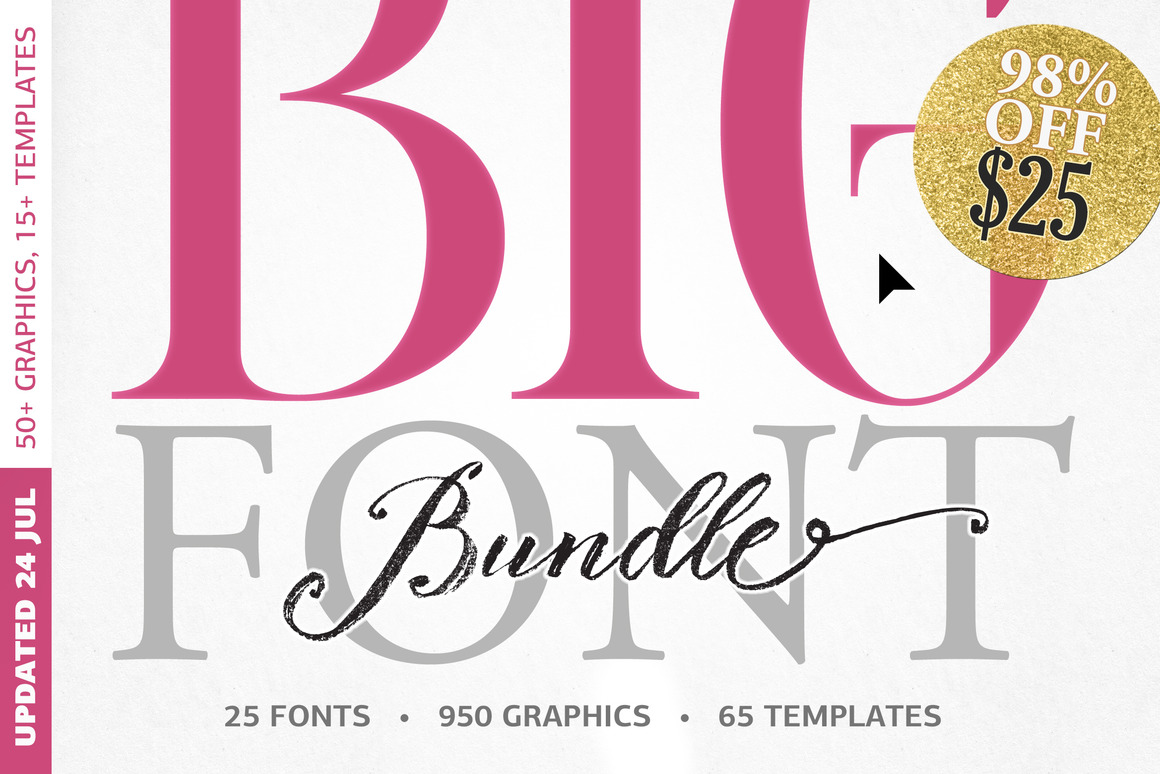 This is a big font and graphic bundle. The pack includes 25 fonts, 950 graphics, and 65 wedding templates.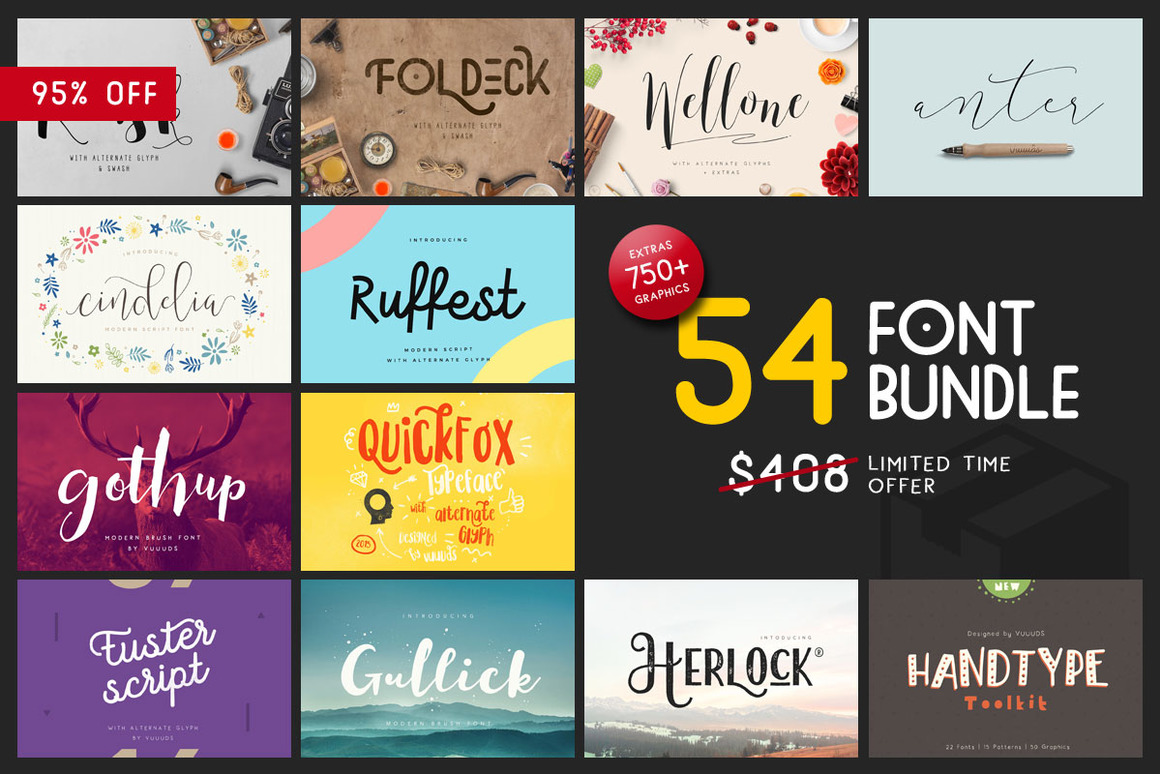 This is another bundle collated for wedding designs and more. It includes 54 fonts and over 750 graphics.
Graphic Bundles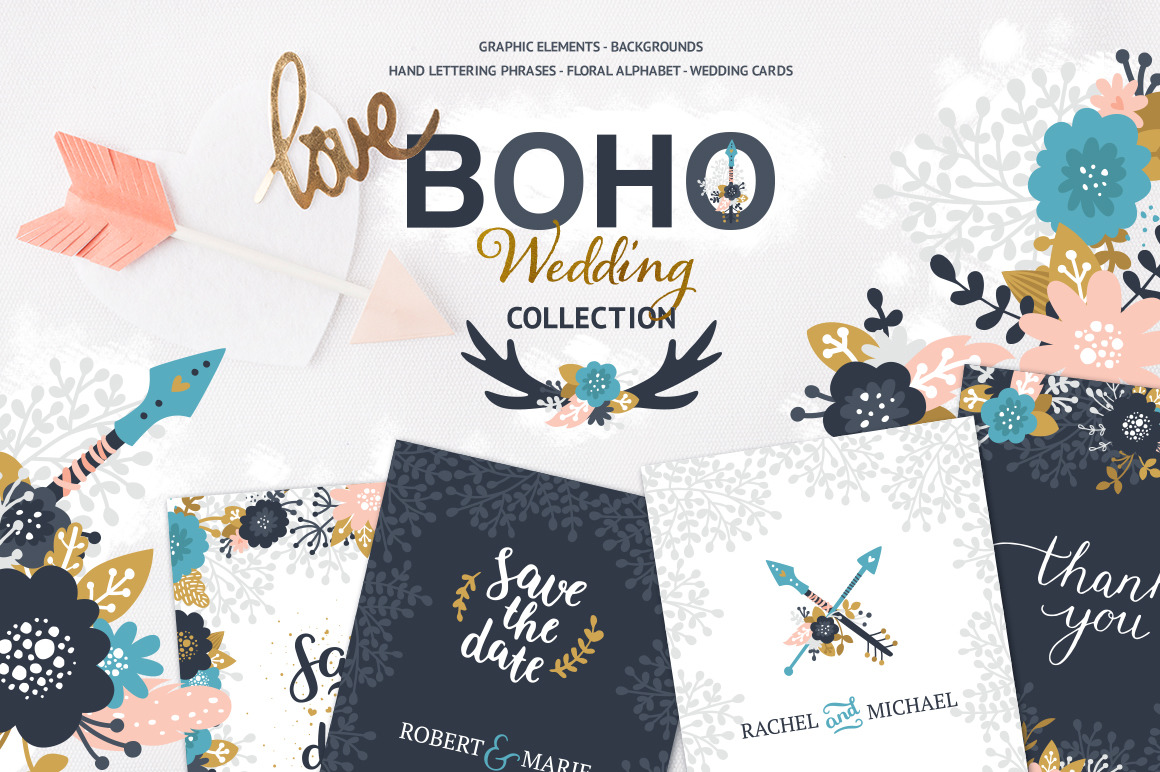 This graphic bundle includes a massive collection of bohemian designs and styles perfect for a boho-styled wedding. It features hand lettering phrases, pre-made invitation backgrounds, nature elements, decorative alphabets, and wedding cards.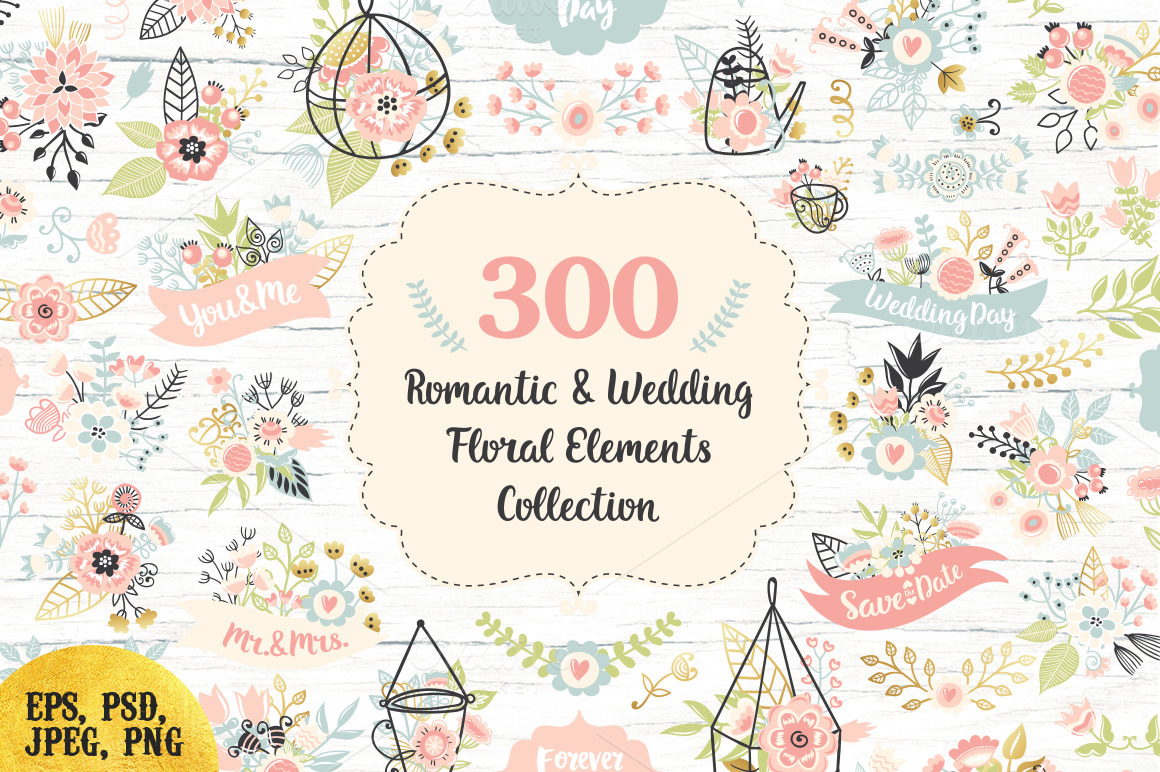 This collection is packed with wedding vintage elements. It includes over 300 dreamy designs of hand-drawn floral sets, frames and shapes, ribbons, and lettering phrases.
Watercolour Gigabundle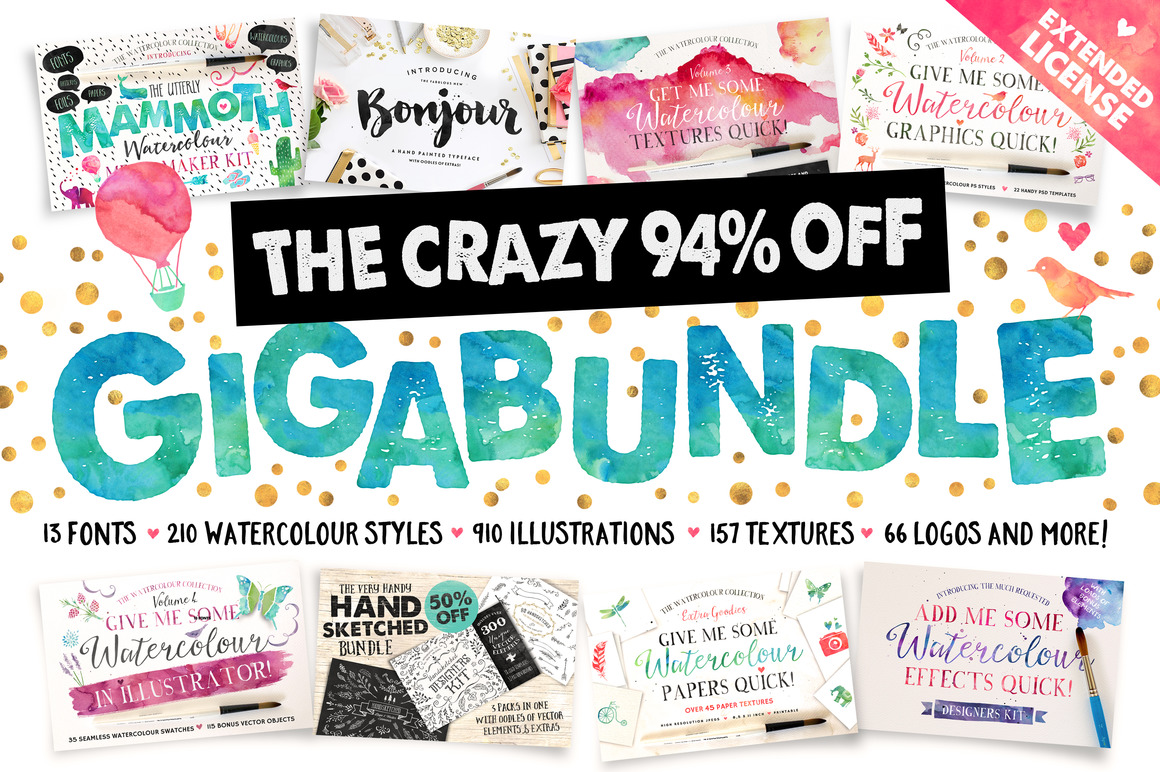 This wedding graphic package is a huge collection of watercolor graphics, logos, fonts, illustrations, brushes, patterns, and textures. It features "Bonjour" – a brush font bestseller.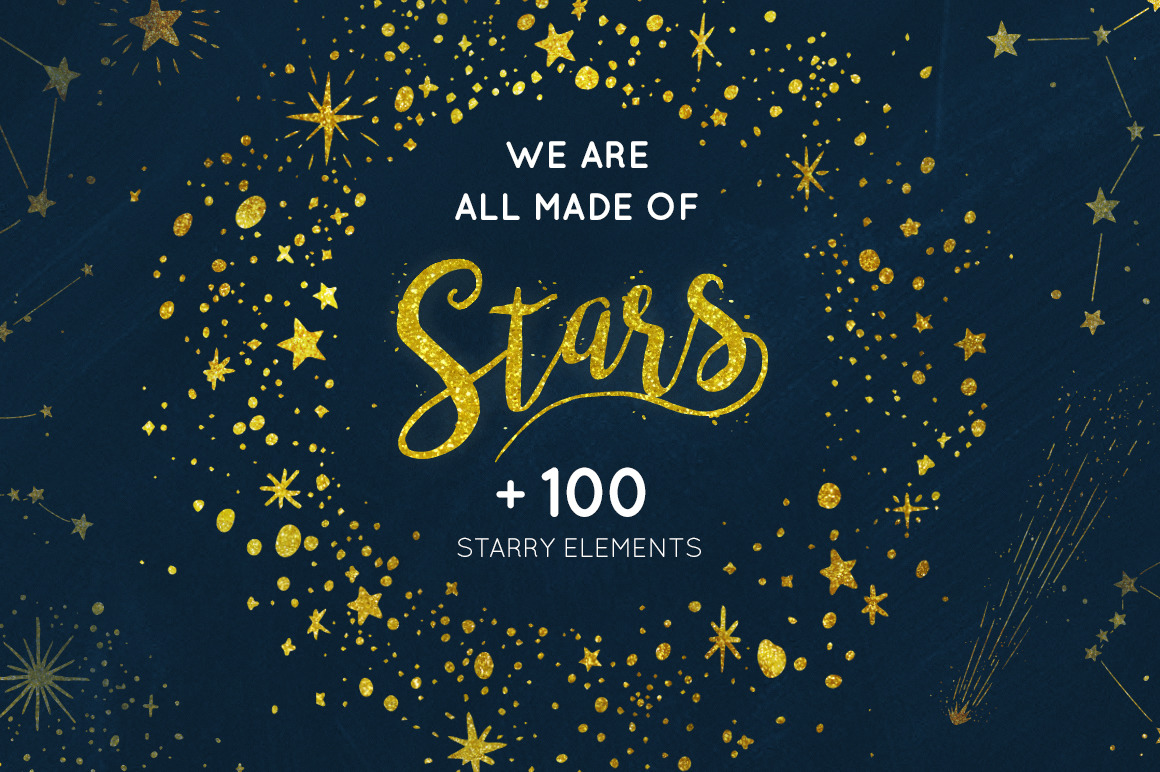 This twinkling bundle is packed with everything starry. It includes shooting stars, starry borders and lines, frames made of stars, constellations, moons and moon elements, a Christmas tree, and over 50 different flexible stars.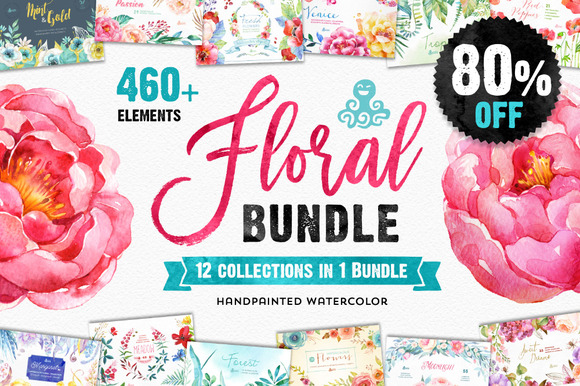 This is a 460+, hand-illustrated, water-colored, floral set of graphics. The graphics are perfect for floral-centric wedding invites, greeting cards, wall art, website designs, and customized packaging designs.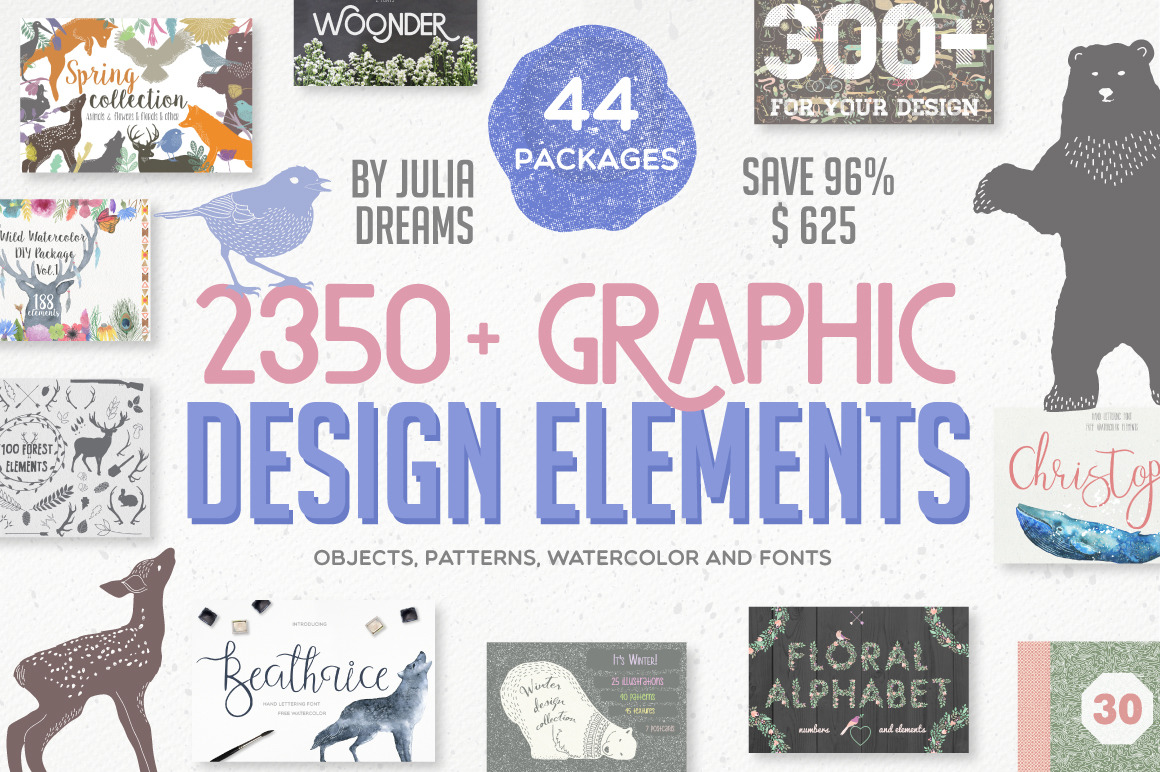 This is a titanic bundle with over 2300 graphics. The package includes different flowers, florals, animals, textures, patterns, brushes, fonts, backgrounds, ribbons, and splashes.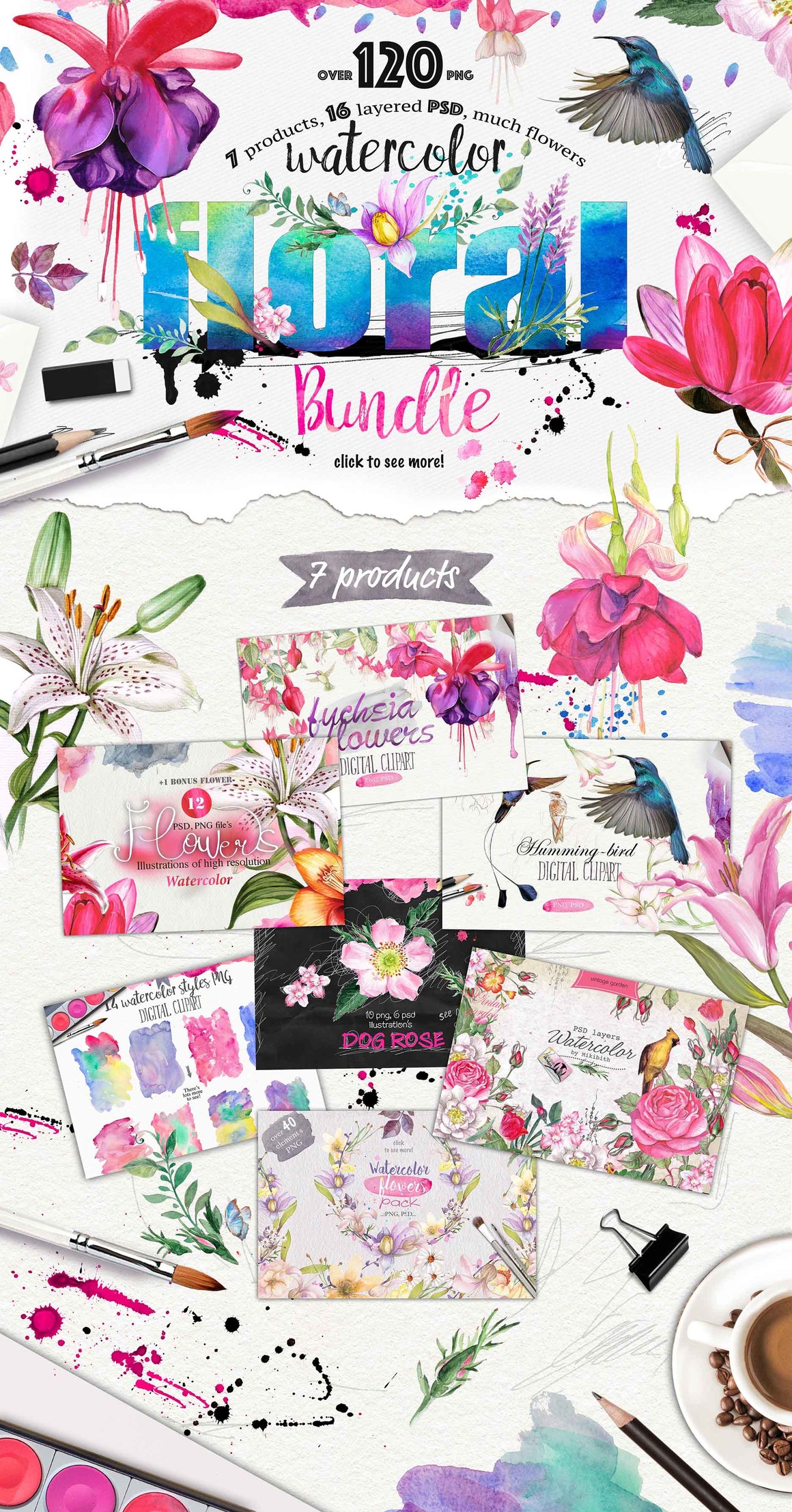 This is a huge watercolor package with over 120 graphics. The package includes special watercolors of macro exotic flowers.
Lightroom and Photoshop Presets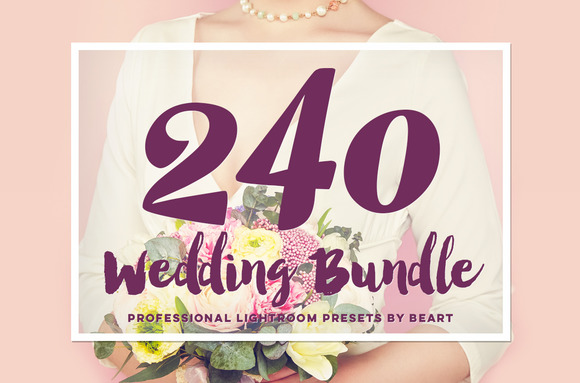 This package features 240 premium Lightroom Presets from the CreativeMarket's six professional collection bestsellers. All images are compatible with Mac and Windows computers.

This presets collection is meant for graphic designers and photographers in need of a variety of one-of-a-kind finishes for wedding images. It's also used for family, portrait, and fashion photos.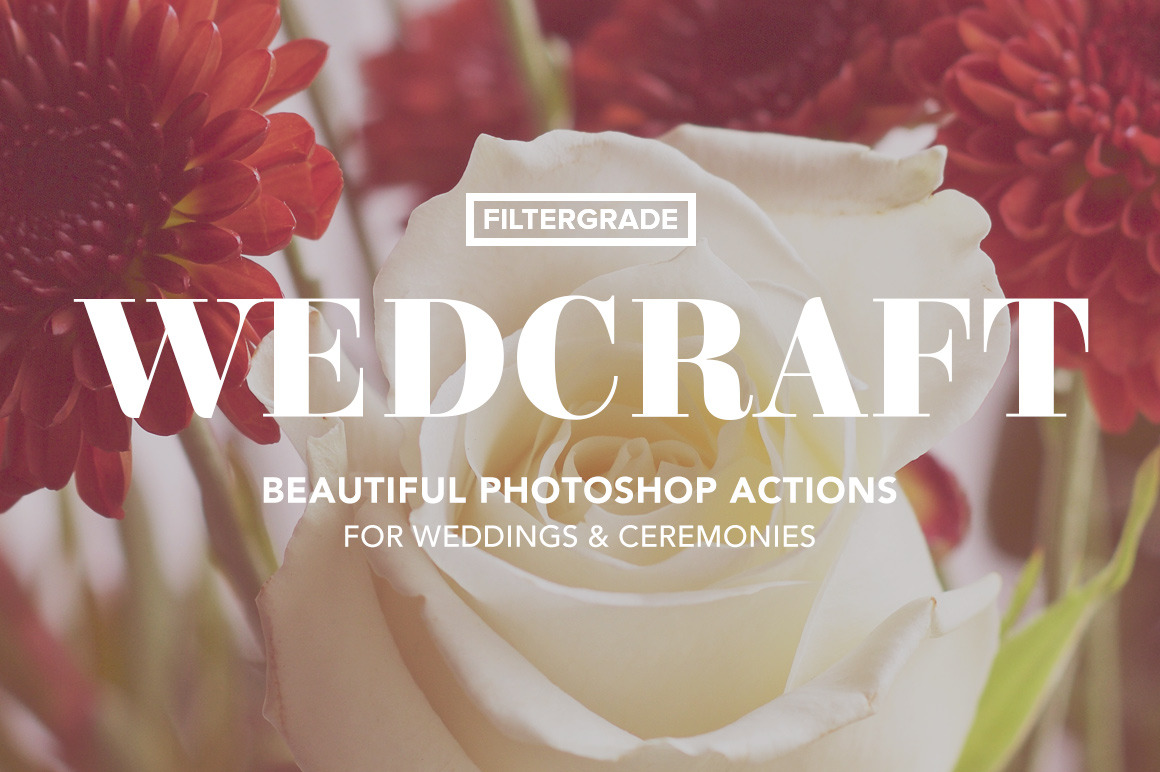 This bundle contains 40 Photoshop actions specifically created for celebrations and ceremonies like weddings. It's made for speedy light and exposure adjustments and also add subtlety to every photo.

This wedding bundle is helpful for couples who want to do DIY work. The presets soften and warm up the images in one easy click of the button.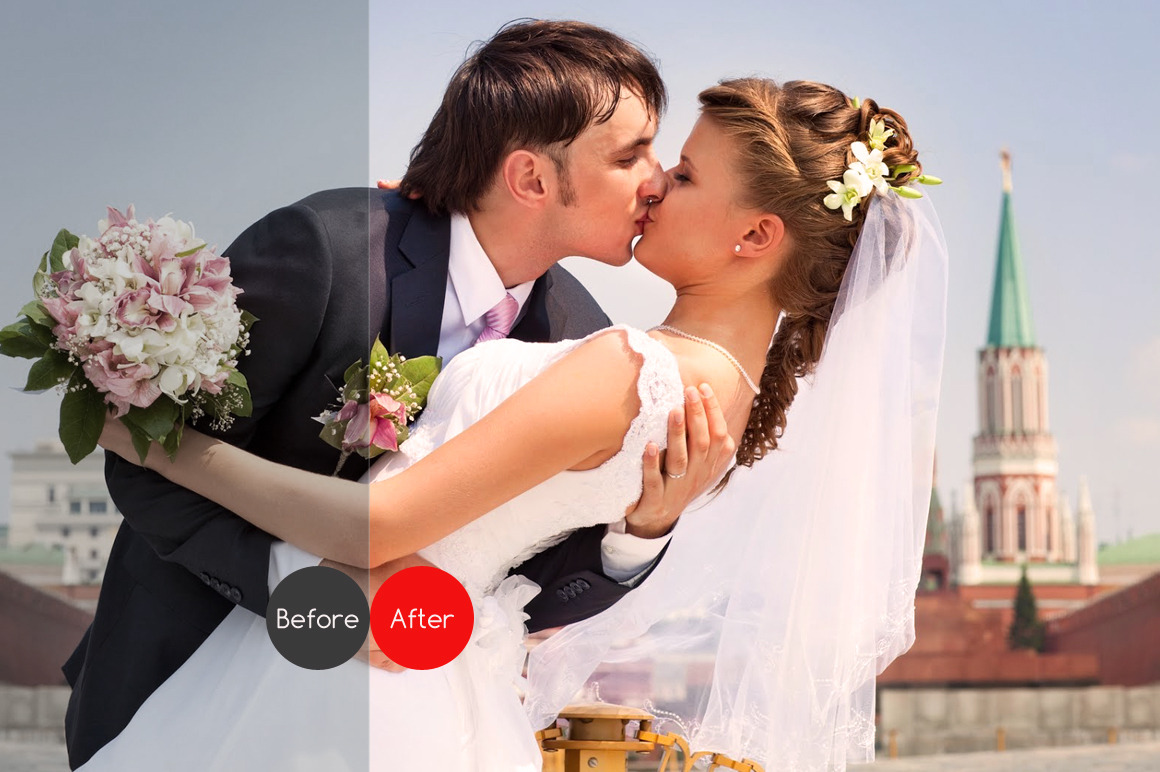 This easy to use set is packed with 175 actions to beautify wedding photos. It includes wedding color enhance actions, matte wedding actions, B&W wedding actions, dream wedding effects, HDR wedding actions, vintage wedding actions, and wedding light leak actions.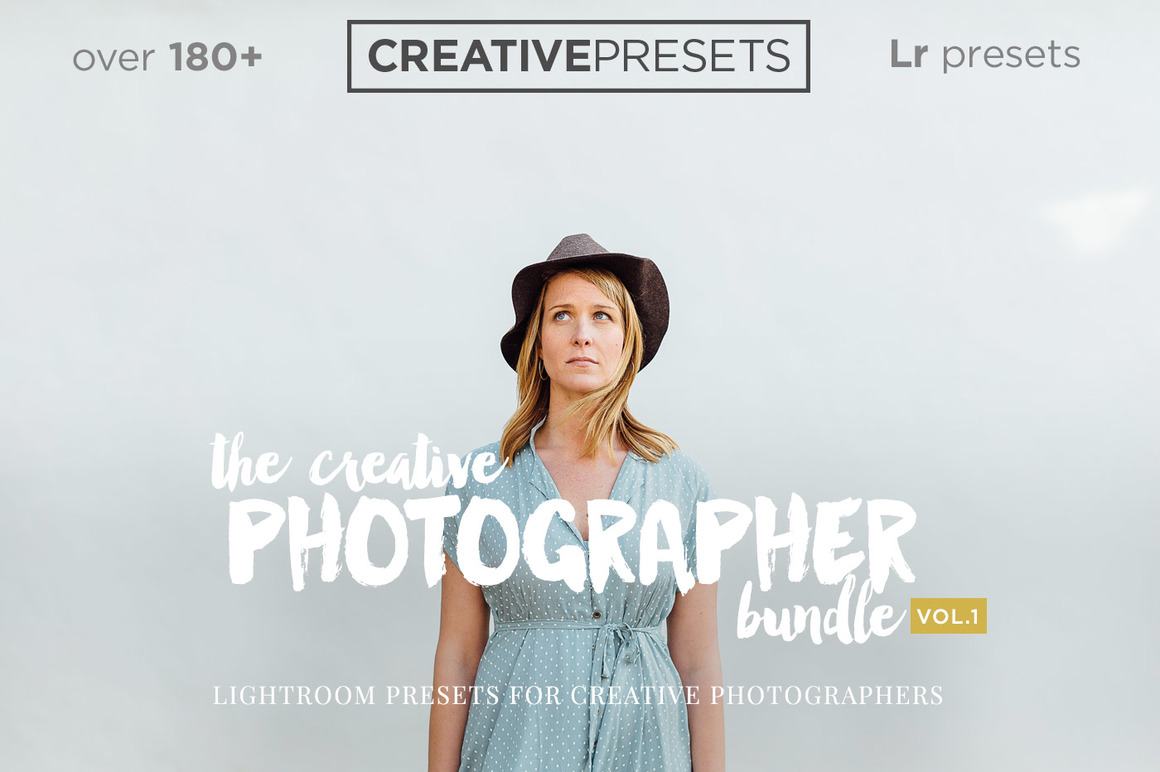 This bundle is packed with over 180 premium Lightroom Presets from CreativeMarket's bestselling collections. It is designed for both professional amateur photographers.
Invitations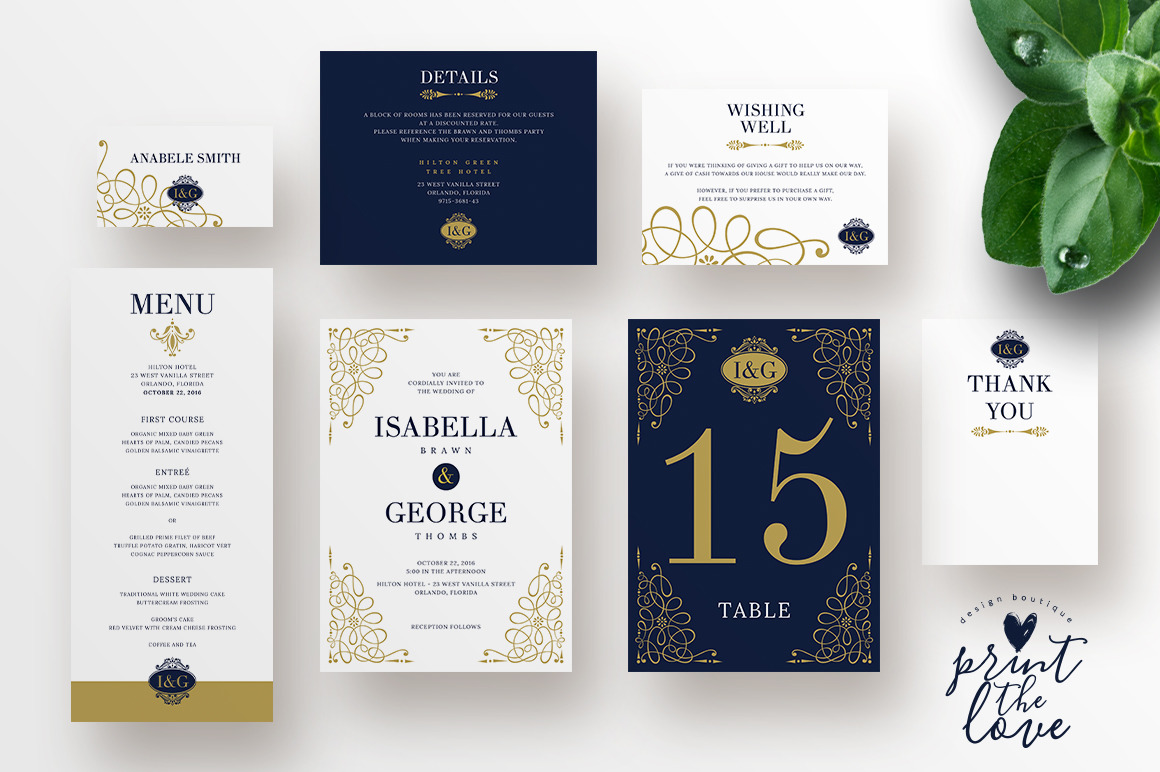 This gorgeous invitation suite is perfect for any wedding theme. The set includes nine items: invitation cards, save the date cards, details, RSVP cards, wishing well and thank you cards, menus, table numbers, and place cards.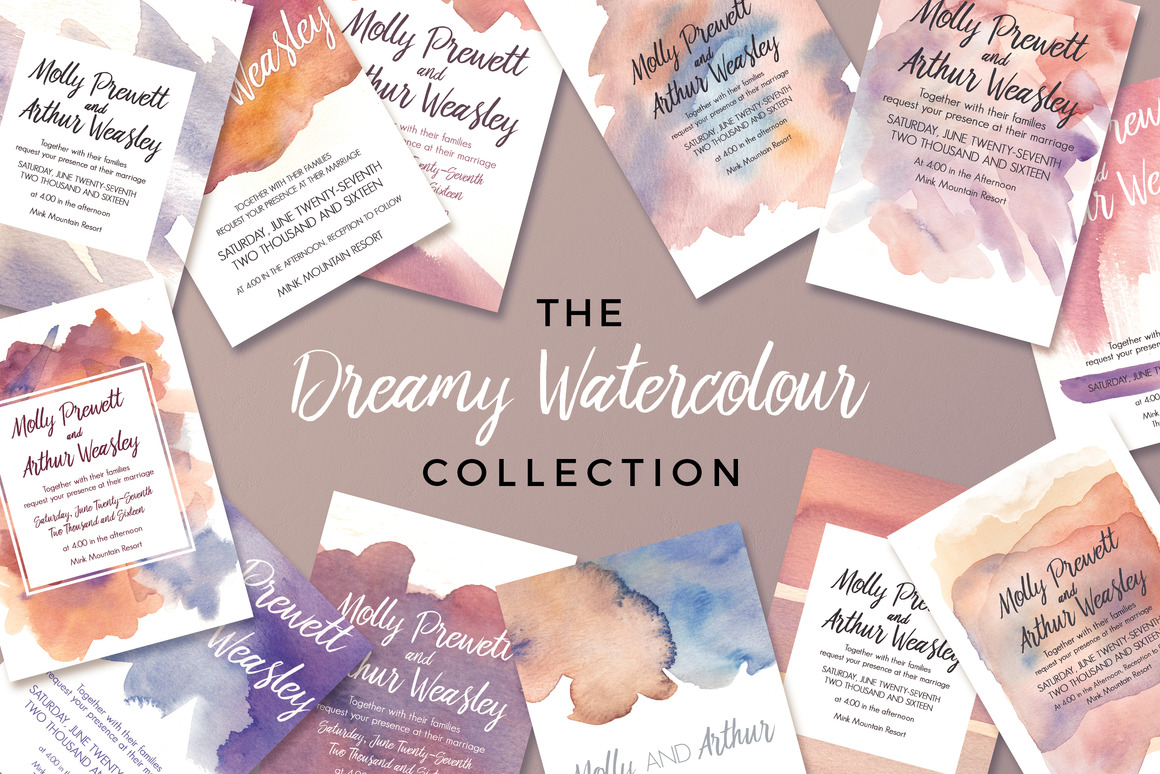 This print-ready set features editable text and font colors. The set includes wedding invitations, RSVP cards, information cards, save the date cards, menus, place card templates, table number cards, and "thank you" cards.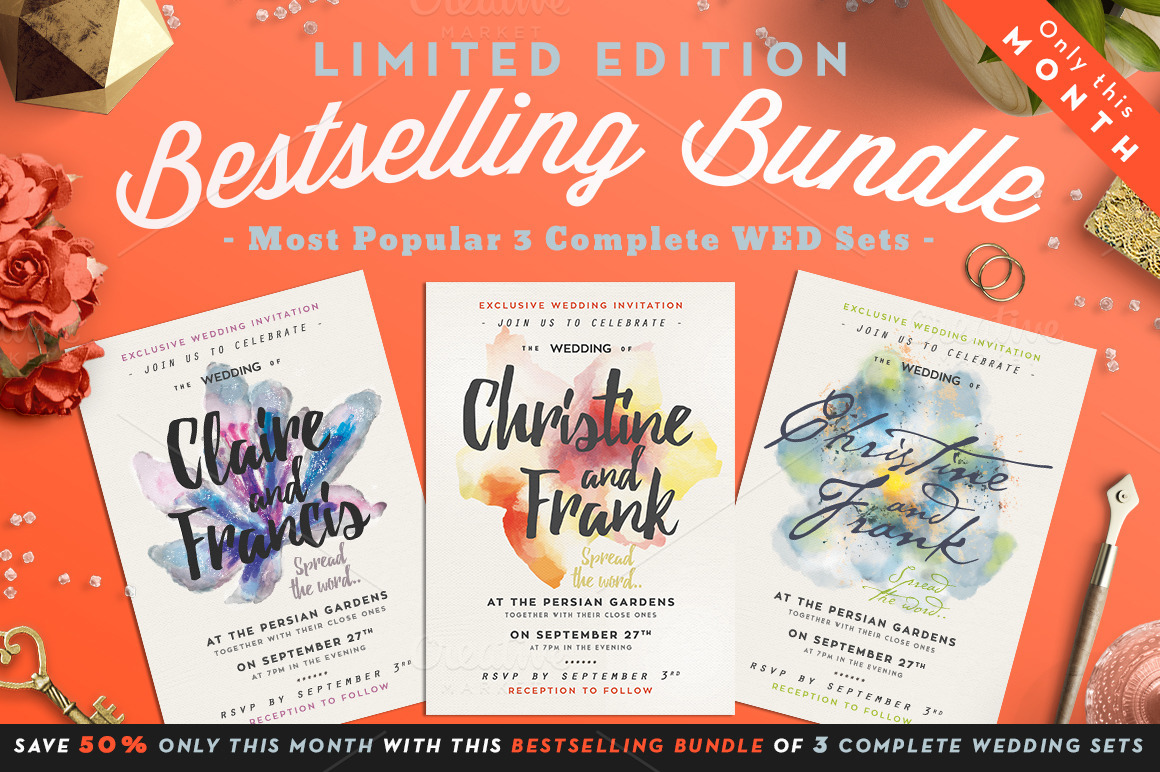 This bundle consists of 30 editable items. The goodies include cards for the save the date, RSVP, information, "thank you," menu, table, table place name, as well as gift tags.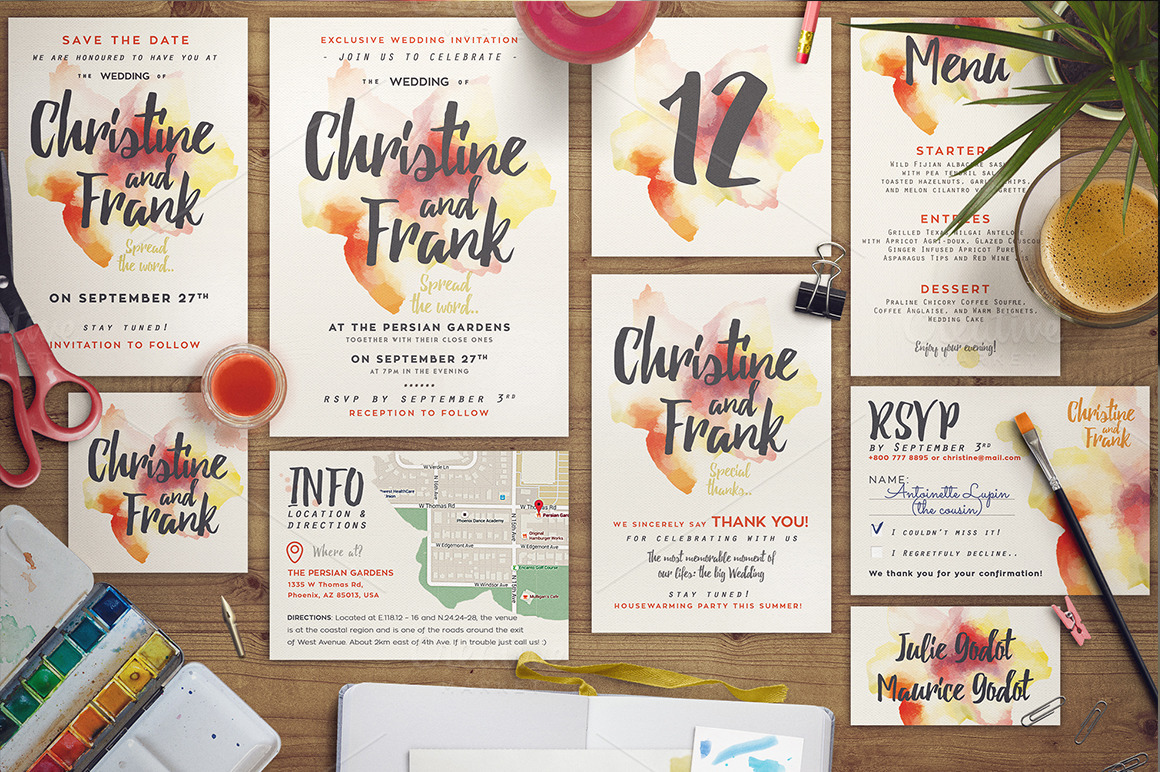 This rustic wedding set includes nine editable PDF files. All cards and tags are designed with a modern, subtle touch of the watercolor effect.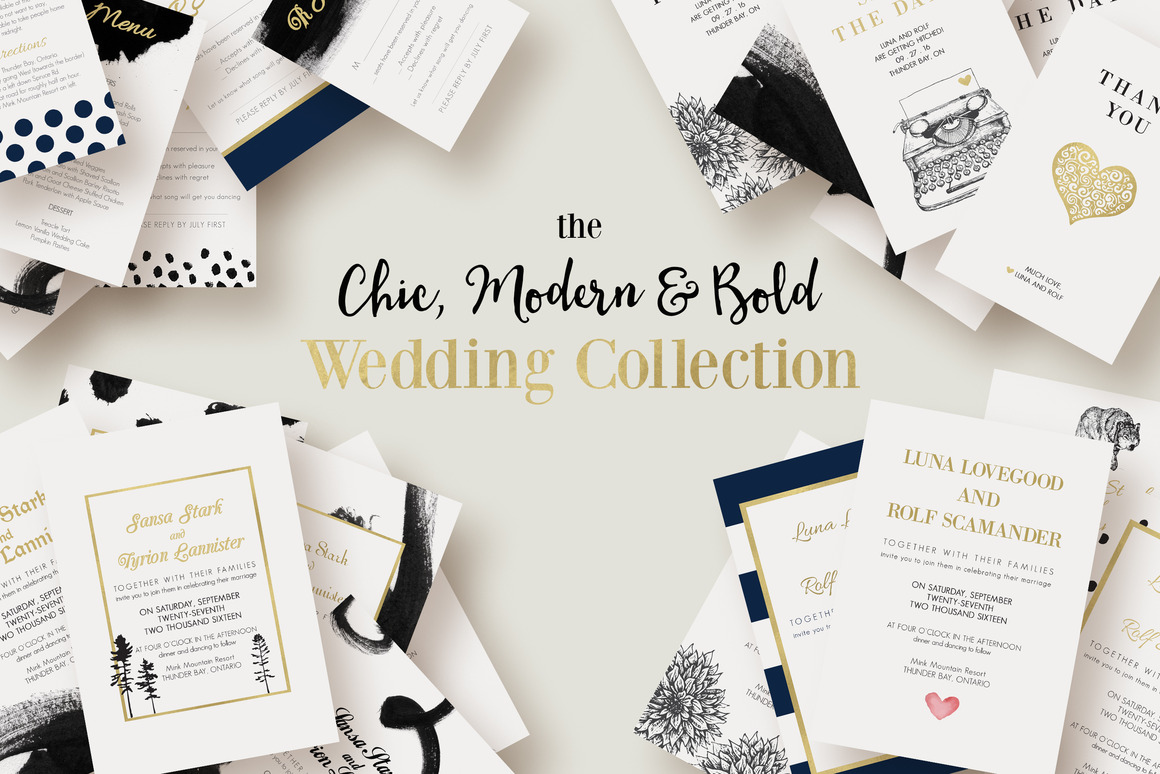 This invitation bundle is – as its name implies – stylish, contemporary, and vibrant. The pack includes 11 templates for wedding invitations, RSVP, directions, save the date, "thank you," program, and menu.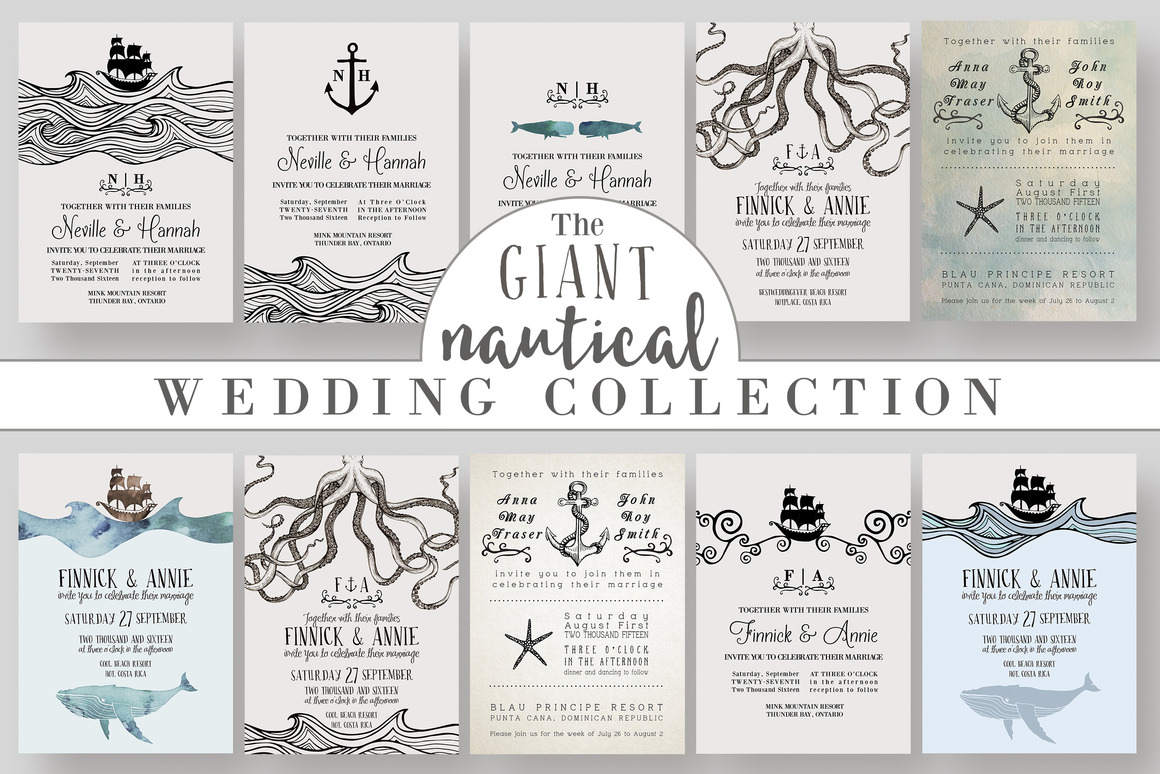 This editable collection is designed for beach-themed weddings. The pack includes ten templates for wedding invites, five RSVP cards, four info templates, four save the date cards, six "thank you" templates, two wedding programs, and two menu templates.
Note: Most of these bundles are now on sale!
To have a successful DIY wedding project, plan ahead of time. And don't forget to have fun!
Getting started with hand lettering?
Free lettering worksheets
Download these worksheets and start practicing with simple instructions and tracing exercises.
Download now!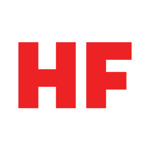 Igor Ovsyannykov
We create fonts, graphics, and produce aesthetically pleasing photos.
View More Posts