Graphic Design and Marketing: 5 Ideas to Attract New Clients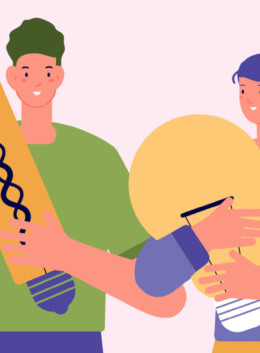 Have you ever heard the phrase "Don't judge a book by its cover"?
This is not always true in the marketing world. A lot of graphic designers have come up with marketing methods that are based on getting people to look at their work before they are given any insight. It's called marketing through design and it has been quite popular among graphic design businesses lately. You can see it all over the web or social media these days – some companies hire other graphic design businesses to create catchy adverts for them, while others create eye-catching logos and images themselves.
It's all about making an impression that will attract people to look at the rest of their work, without knowing too much about it.
If you're a graphic designer who wants to increase the number of your potential customers, snag your first clients, or convince past clients to return, here are some tips on how to level up your marketing efforts and compete with another graphic design agency.
1. Create an online portfolio that stands out.
Your online portfolio is one of the most essential tools you can use to showcase your skills and talent as a graphic design artist. Your goal is to make your portfolio and other marketing materials attract the best clients possible. People tend to lose interest if your portfolio contains blocks of text, so it would be best to make it more visually appealing. Let your work samples do the talking. Below are some design ideas that you can use.
Use mockup templates.
You can use your portfolio as one of your promotional materials and marketing tools when you offer your design services. But if you are a busy bee, designing an entire portfolio can be a hassle. Luckily, there are plenty of mockup templates on Creative Market that you can customize according to your preferences.
Play with custom-designed graphics.
Add life to your portfolio and impress potential clients. Make it more interesting with the use of custom-designed textures and graphic patterns that you can get directly from the Creative Market website.
Custom-Designed Textures
Custom-Designed Graphic Patterns
Since we're in this digital age, most businesses are gradually transforming their operations and going digital. As technology advances further, it is very important to connect with your possible clients through a business card. Here are some business card samples for you to consider.
Multi-Purpose Cards
Remember that as a graphic designer, you can still be professional even while you're having fun. From the design to its purpose, here are some ideas that might help you make your card more interesting so that it would get noticed by your target market.
Business Cards With QR Code
Want to direct your clients to a website or to your social networks? Add a QR code to your card.
Interactive Business Card
Want to draw an immediate reaction from those who receive your card? Entertain them by presenting your card with a word search challenge.
Social Media Business Cards
People love social media, so you might as well jump into it. Include your social networks in your card or use an application design template to make it more interesting.
Business Cards With Modern Designs
You can't go wrong with modern graphic designs. Make sure your card stands out without forgetting its purpose. Take a look at these transparent business cards and round and square cards.
3. Improve your business website.
Graphic design plays a significant role in digital marketing. Apart from name recognition, it is also important to keep up with the latest trends in the design industry and have a digital image. Having a portfolio website is the top marketing strategy for a graphic design business. Improving it and using search engine optimization can pull in potential clients.
Before you redesign it, however, identify your targeted audience. Will a redesign help you gain new clients directly? You must also review your logo and graphic design services.
Choose the font that suits your business theme.
Using a lot of fonts is just a no-no. It's better to have a designated font for your entire brand. At Creative Market, you can choose from over 100,000+ fonts.
Use WordPress blog themes.
Thousands of blog themes from WordPress are available on Creative Market. You won't have to design the entire page on your own because WordPress themes will do it for you.
Keep your portfolio website simple but accessible.
As they say, simplicity is beauty. As cliche as it sounds, it's also true. Putting a lot of unnecessary stuff on your website can be an eyesore for some customers visiting your page. Seeing pop-ups everywhere can be truly annoying for someone who just wants to check your services. Here are some tips and tricks on how to minimize clutter on your website.
Put a drop down menu.
Your drop-down menu will be your site's storage for stuff that doesn't need to be visible on your home page. You can organize it based on your own categories so that your potential new clients would know how to navigate your site.
Put all of your contact details in one page.
Remember to put your contact information in one section or page to avoid confusion.
Brand awareness is vital for your graphic design business. Having your own logo means having your own identity, which sets you apart and paves the way for you to attract more clients. Your logo is also an important element for your website and business cards. At Creative Market, there are thousands of logo templates that you can use for your graphic design business. Here are some samples for you.
5. Optimize social media and email marketing.
Go all out in promoting your graphic design business. Attract clients and capture your target market by increasing your social network presence. Many graphic design businesses create their own social networking strategies. Below are some tips on how to create more noise for your brand online.
Curate your social media feed.
Make your feed more aesthetically pleasing by curating content. Check your posts and make sure these match your theme.
Use social media templates for your posts.
Use one template for all your social posts so that people will be aware of your branding. There are 20,000 creative social media templates available at Creative Market.
Email marketing is also important in letting people know about your services and other information about your brand. For better results of getting noticed, you can use newsletter templates at the Creative Market.
Come up with new gimmicks and social media campaigns.
To complete your digital marketing strategy, think of new gimmicks and other social media campaigns that would send a powerful message to your customers and future clients.
Take advantage of the available marketing materials that you can use to improve your brand as a graphic designer. For more resources, designs, templates, and stock images that you can use don't forget to sign up here!
Getting started with hand lettering?
Free lettering worksheets
Download these worksheets and start practicing with simple instructions and tracing exercises.
Download now!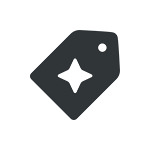 Creative Market