7 Best Self Promotional Ideas For Graphic Designers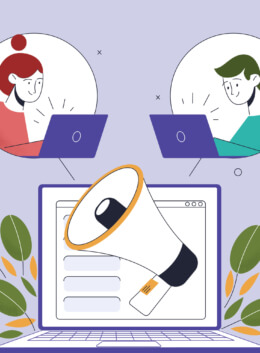 As a graphic designer, your job is to literally be artistic and creative in everything you do. So when you're creating promotional or marketing materials for your graphic design business, you need to give them your best shot. Keep in mind that they will also serve as a physical portfolio that clients will look at to gauge your talents and skills.
The Key to Effective Graphic Design Promotion
Whether you're a freelancer looking for new clients or a design firm trying to get the word out about your services, effective self-promotion can help you achieve your goal and distinguish you from other graphic designers. To help you master the art of self-promotion, here are some tips and ideas you can explore.
Maximize opportunities.
Let's say you're at a coffee shop and you happen to meet a local business owner who is in need of graphic design services, or you're at a big conference or convention and potential clients are everywhere. If you don't have your laptop with you, you won't be able to properly show a potential client your online portfolio. You can use your phone if your portfolio is mobile responsive, but it probably won't provide the best display of your work.
You need to be prepared for situations that require you to make a memorable impression on the spot, which is why using print materials is your best bet.
Let your work speak for itself.
Let your creativity run wild but don't forget that the purpose of your promotion is to draw attention to the quality of work that you can offer.
If your expertise is corporate logo design, then promotional treats or snacks might not be the best avenue to showcase your graphic design abilities. You need something that will effectively exhibit your greatest strengths as a graphic designer, and demonstrate how you come up with ideas and solve design problems.
Think of convenience.
Choose professional print products that are easy to post, hand out or pass around. Whether these are brochures or posters, these should be something that potential clients can see or take with them.
Graphic Design Promotion Ideas for Inspiration
Here are some creative self-promotion ideas and examples of effective print materials that you can use.
Graphic Designer Business Cards
Naturally, a business card would be the go-to print material of any kind of professional, creative or not. Giving potential clients your business card increases your credibility, offers a personal touch, and is a great way to help them remember to contact you.
When it comes to business cards, the best practices are to utilize both sides of the paper, prioritize readability, and include your complete contact information so people can have different ways to reach you. Make it interesting by experimenting with unusual layouts, designs, cuts and sizes, textures and finishes, as well as different types of paper — as long as it will reflect your craft and personality as a designer.
Check out these totally unique business cards for graphic designers that will surely leave a lasting impression.
Graphic Designer Stickers
Stickers are fun freebies you can give away at shows and events. Not only are they a creative way to print your own logos, graphics, and other designs, but more importantly, stickers are products that people can use and engage with, thus, building positive brand association and increasing brand awareness.
Express your creativity and originality in your design choices so your stickers will be highly attractive and engaging. You can try these mockups on for size.
Graphic Designer Greeting Cards
Sending a greeting card increases customer retention and lets you stay top of mind among past clients who might need your services again in the future. A greeting card is also a perfect opportunity to thank them and show them that you value your relationship, so they can in turn see the value that you provide to them.
You can also design free greeting cards that people can give to their friends and family so in a way, other people would be promoting you, too. This way, you can easily get referrals through word-of-mouth.
When it comes to designing greeting cards, there's a saying that goes, "the art attracts and the verse sells." This means that to make an irresistible greeting card, bold color palettes, striking fonts, and visually appealing design elements should be complemented by an equally compelling copy.
Here are some effective greeting card designs to give you inspiration.
Graphic Designer Postcards
On the other hand, postcards are versatile promotional tools that can introduce new products or services, announce a sale or special offer, invite people to an event, serve as a coupon, or contain just about any kind of marketing gimmick. You can mail them directly to your contacts or leave them at coffee shops and other local stores for people to pick up.
Postcards are sort of like business cards, but bigger so you can have more room to showcase your best work. Create an eye-catching postcard that people would want to use or keep. You can try designing ones like a scratchcard or pop-up card or including illustrations, QR codes, and other things that capture interest in your design. Here are some examples.
Graphic Designer Brochures
Brochures can provide people with detailed information like your company profile, portfolio, and list of services. That said, it is essential to bring them to networking events like trade shows or conferences where you can connect with ad agencies and other companies.
If you want something that would be able to accommodate your entire portfolio, then you can opt for a letter-sized booklet to attract clients and provide them with a full-scale view of your work samples.
Try these brochure and booklet template designs that are perfect for graphic designers.
Graphic Designer Posters
People usually put up posters on their walls so they can look at them all the time, either because they inspire them, remind them of what they like, or represent who they are.
Take note of that when you decide to create a self-promotional poster. It has to have a unique design, stunning visuals, a clear message in legible text, and an effective call to action to make it worthy of people's attention. These are some great examples.
Image Source: Pinterest
Graphic Designer Apparel
Branded apparel distinguishes your brand, inspires interest in your business, and creates a feeling of exclusivity. These make it a great giveaway in contests and limited-time promotions. It can also serve as corporate gifts that you can give your clients to show your appreciation.
As for graphic designers like you, you can design your own socks, shirts, caps, hoodies, and even tote bags to establish yourself as a brand and promote your business. Here are some mockups to help you visualize how your brand will look as part of different kinds of apparel.
Now, you are fully equipped to take on self-promotion like a boss. Sign up here for your other graphic design needs!
Getting started with hand lettering?
Free lettering worksheets
Download these worksheets and start practicing with simple instructions and tracing exercises.
Download now!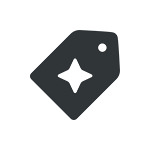 Creative Market