Killer WordPress & Web Design Blogs to Sharpen Your Skills
Do you fancy yourself a WordPress or design whiz? Or are you just getting started in the wonderful world of online design and website development? Regardless of your situation, the internet is filled with blogs, news aggregators, and email newsletters to either fuel your passion or light the fire that's going to begin your career as a designer.
Since WordPress is such an influential part of the design world, we wanted to take a look at some of the blogs that overlap with both design and WordPress. From plugin roundups to tutorials on how to speed up your design process with a drag-and-drop page builder, the best WordPress and design blogs are made to sharpen your skills and give you a perspective on the industry that you couldn't find anywhere else. So, without further ado, here are the top WordPress and design blogs you should be bookmarking.
Formerly called GraphicDesignBlender, the Millo.co blog provides an interesting take on the design world, in that it offers tips and guides on how to run your own design business. Far too often designers are trained for improving their design skills, but they are left with few business chops that can help them run their own freelance company. That's where Millo.co comes into play, because the blog has a newsletter, free blog, and some paid content to assist in turning you into a design business nerd.
The website has resources for learning how to win big projects, setting yourself apart from competition, and managing your time. The articles are straightforward, and the Start Here page is one of the most organized we've seen for launching your freelance career, finding quality clients and building long-term client relationships.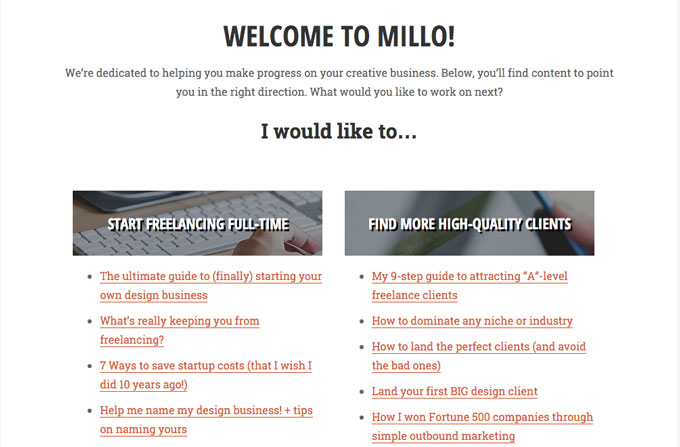 SmashingMagazine is one of the most popular publications on this list, and it's more of a comprehensive design magazine with articles falling under the following categories:
– Coding
– Design
– Mobile
– Graphics
– UX Design
– WordPress
The standout part of the Smashing Magazine blog is that dozens of designers and developers interact with each of the published articles, giving you an idea of who else is working in the industry, while generating quality conversation to answer questions you may have. The Smashing Magazine newsletter and blog is completely free, but you have a chance to buy eBooks and tickets to events like workshops and conferences. The Smashing Magazine Job Board serves as a hub for those who would like to quickly find design and development jobs, from freelance to full-time gigs. Not to mention, some of the jobs even include opportunities to write about your favorite design topics.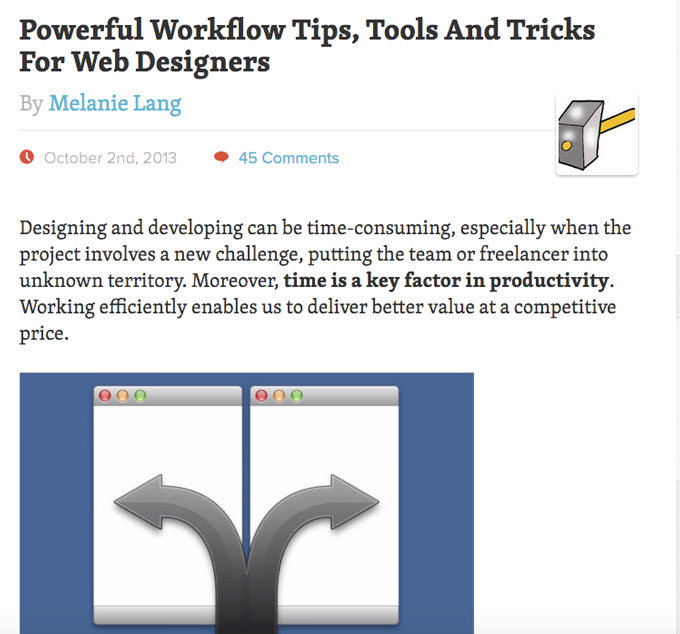 Creative Bloq is similar to Smashing Magazine in that it covers a wider range of design and WordPress subjects. However, with Creative Bloq you can expand your knowledge by diving into topics such as:
Inspiration
Typography
Audiovisual
Branding
3D modeling
Android
Animation
The site's backbone is centered around design, but the writers break subjects into niche topics to truly help those who are struggling with unique problems. WordPress is somewhat looped into the overall web design category, but you'd be better off going to one of our other suggestions if you're entirely interested in developing sites on the WordPress platform. Creative Bloq offers more than articles and tutorials. Find news updates to keep your mind fresh on the industry. Read and watch interviews for an insider perspective on what it's like to become a designer. Finally, you can check out deals on gadgets and design bundles to strengthen the arsenal in your company.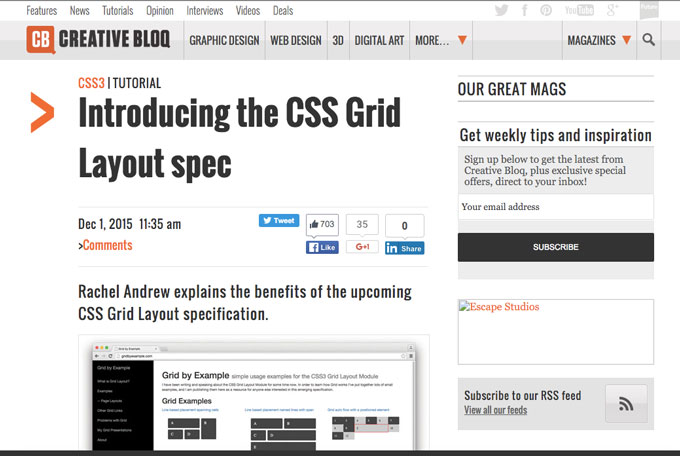 Want to learn more about WordPress? The WPKube blog is a great resource for WordPress users, because it covers everything from plugin roundups to tutorials. You will also find a solid number of in-depth guides including a how to choose right WordPress hosting, WordPress.com vs WordPress.org, and more. Some folks are visual learners. If you fall into that category, WP101 is the right spot for you. Yes, the website offers a blog for you to read through some articles, but those are mainly for sharing updates on videos, along with rudimentary tutorials. The true value comes when you look into the video library. Various beginner WordPress videos are included for free, so spend time looking at those to see if the courses are right for you. After that, three subscription options allow you to become a member and gain full access to the rest of the videos. Video topics range from anything as simple as creating a new post in WordPress to more advanced topics like getting started with custom fields or undoing mistakes with post revisions.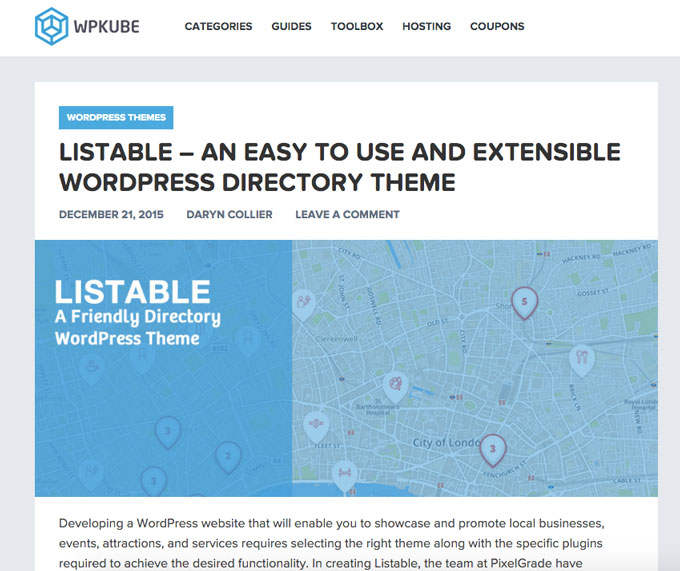 Consider Designer News if you're a person who enjoys aggregated content. The website is similar to Reddit since people can post their own links to fun and informative design content. The articles and media posts get placed on the website and moved up in the visibility rankings when people decide to give them upvotes. There's also a down vote option for the content that serves no purpose in the community. The primary navigational menu is as simple as they come, with two options for Stories and Jobs. That means you can also go to the Job Board to see which development and design jobs are being offered online or in your area. Feel free to make an account and comment on the trending topics. Consider submitting a new story if you've written one or if you stumble upon some content that other designers would find interesting.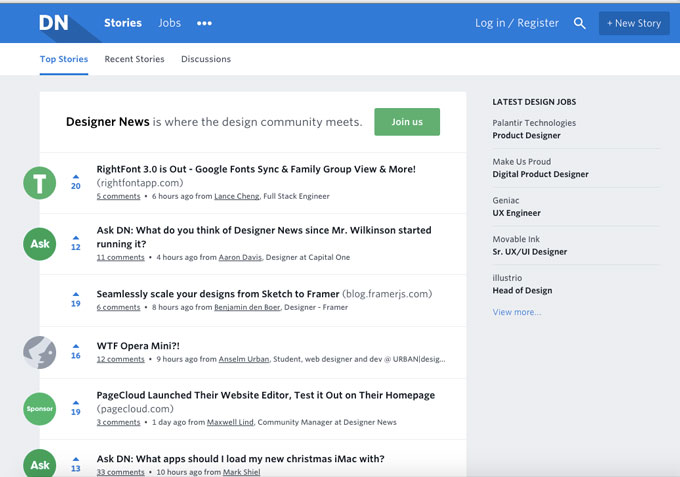 We work hard to provide inspirational, educational, and fun tips to further sharpen your design skills. From 10 Unexpected Ways to Use WordPress to The Complete Guide to Creating Your First WordPress Site, we've got you covered. It's our goal to arm designers with the tools and educational tricks to expand your design and WordPress knowledge (and have some fun while you're doing it!).
Know any other blogs?
With a variety of design and WordPress blogs on the web, this roundup is a great start to the foundation of your learning process. Each of them has something powerful to offer, so we recommend using a tool like Feedly to bring them all into one area. It's also not a bad idea to bookmark them or sign up for the blog newsletters. If you have any other recommendations on quality blogs for people to follow drop a line in the comments section below.
Getting started with hand lettering?
Free lettering worksheets
Download these worksheets and start practicing with simple instructions and tracing exercises.
Download now!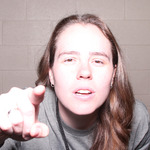 Lesley Yarbrough
Tinkerer. Maker of quirky fonts with a sprouty disposition.
View More Posts