Made With Creative Market "Do Good" Contest: Winner Announcement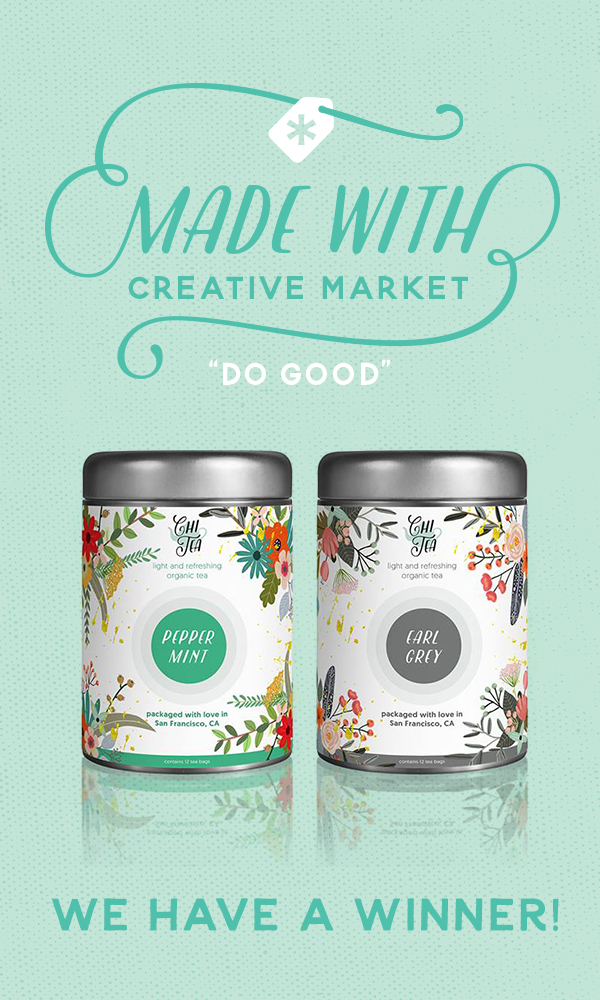 About two weeks ago, we announced our new Made With Creative Market Contests. The contest has been a great way to share and see all of the amazing creative projects that are made possible with the help of fantastic Creative Market shop owners and the products they make. This first round of the Made With Creative Market contest has come to an end. The next contest in the series will launch on Monday, April 3rd with a whole new theme. But before that, it's time to check out some of the awesome entries that came in during this first leg, and announce the winner!
And The Winner Is…
There were so many great designs shared during the contest, it was definitely hard to pick just one winner. But choose we did! The winner of the Made With Creative Market "Do Good" Contest is…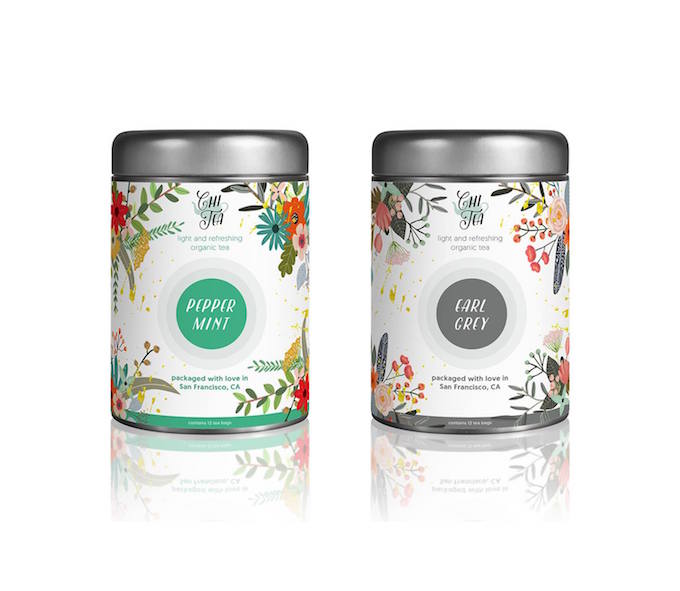 Robin created some beautiful tea packaging for an organic, fair-trade tea brand using some graphics from Mia Charro's fun Country Flowers product and Ilham Herry's Vigneta Typeface.
Robin will be winning a shirt set from Ugmonk and a mug from The Created Co. Congrats Robin! We'll be contacting you shortly for information on how to claim your prizes.
More of Our Favorites
Thank you all for participating in this contest! We had so much fun looking over all of the entries, and we can't help but share a few more of our favorites. Josh Day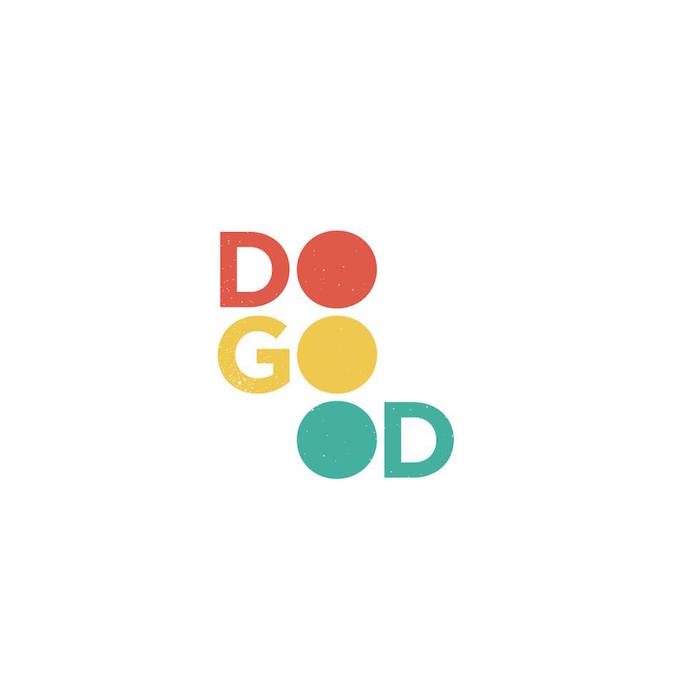 Josh's entry was incredibly thoughtful, and well executed. Here's the caption he included along with his entry: "To DO GOOD might mean we need to stop what we're doing to help a stranger. To DO GOOD might mean we need to slow down to listen to a friend. To DO GOOD might mean we need to sacrifice what we are doing and lend a hand to a struggling family member. Whatever the case, the important thing is to DO GOOD." Josh used, Markie Ann's Shy Guy Texture Pack in his design.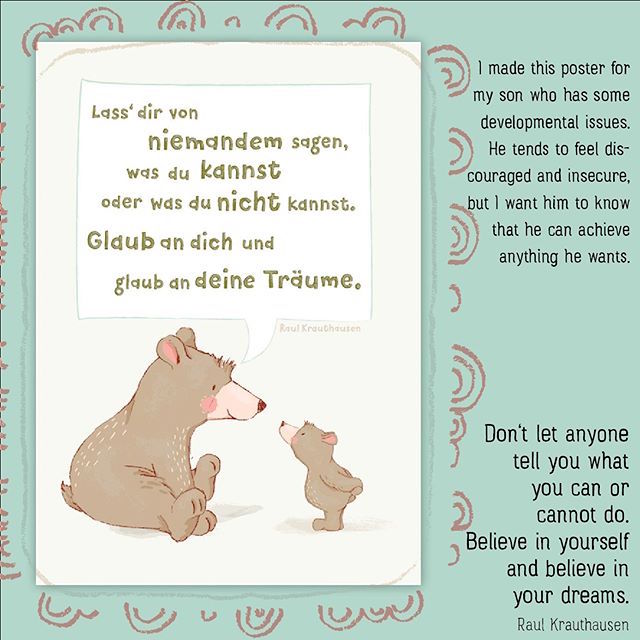 Anke created this poster to be an encouragement for her five year old son who has developmental issues and sometimes feels a little extra insecure. She used Lisa Glanz's Spring Adventures Designers Kit.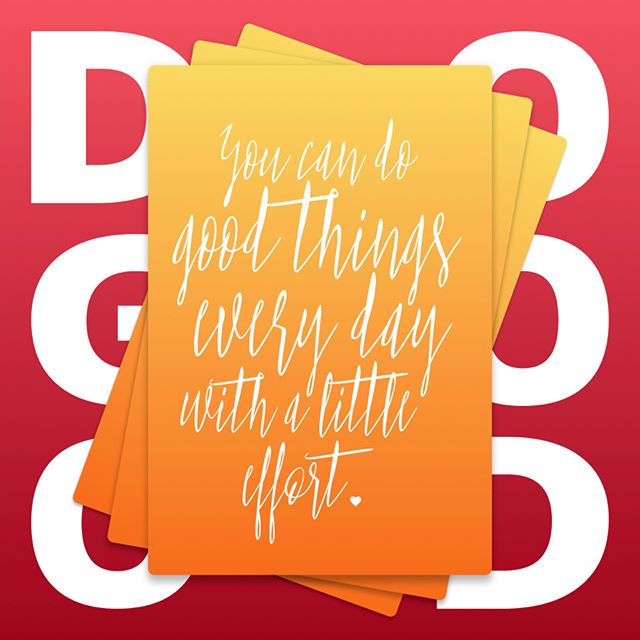 Antonio clearly has some serious design skills. He used the Spiff Hand Script Font from Cristea Vlad to help complete his design.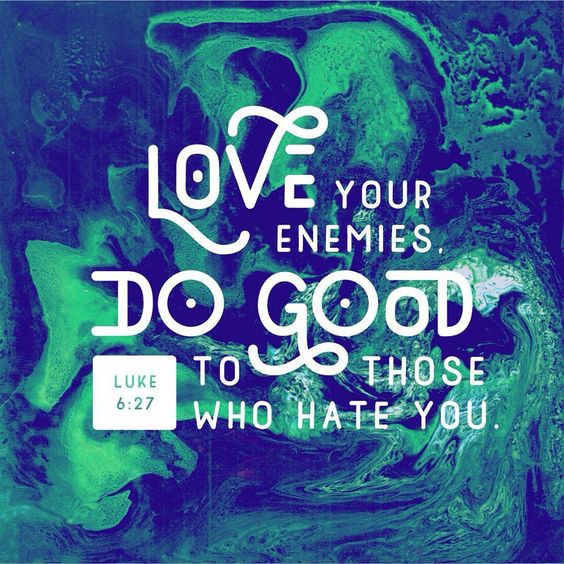 Cina's design uses Acid Textures from Vintage Voyage Design Co. and Vuuuds' Foldeck.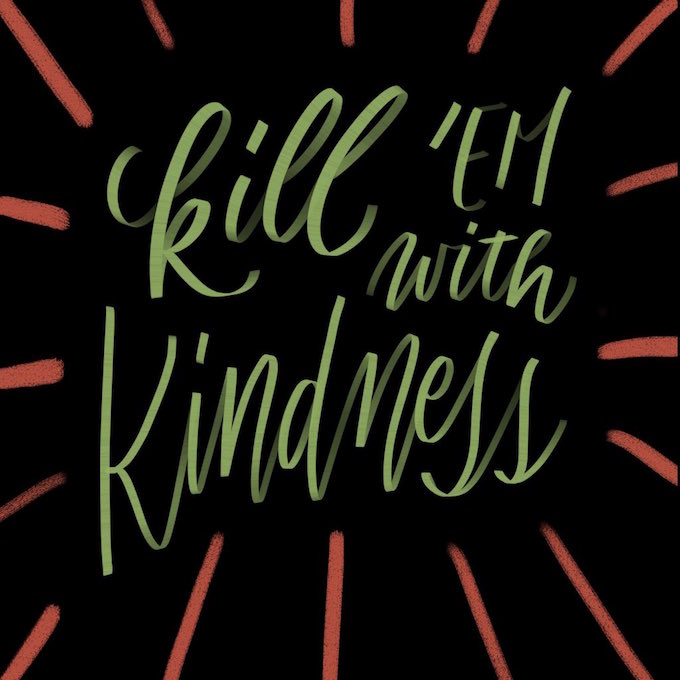 Shannelle shared some awesome lettering work that she did using brushes from Ben Lew's Procreate Paint Box.
Play Along
The fun doesn't stop here. The next Made With Creative Market contest will start on Monday, April 3rd. Head over here to check out the next contest theme and all new prizes, and be sure to share all of your awesome Made With Creative Market designs for a chance to win! Also, if you've ever made something with Creative Market assets, we want to see them, even if they don't happen to fall under our contest theme for the week. Share out your designs on social with the hashtag #MadeWithCreativeMarket, and share them in the Made With Creative Market area of our community discussions forum. The Creative Market community is full of inspiration, and your designs could be the inspiration somebody else needs today. Never be afraid to share your creations with the world!
Getting started with hand lettering?
Free lettering worksheets
Download these worksheets and start practicing with simple instructions and tracing exercises.
Download now!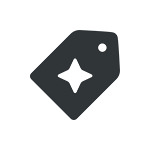 Creative Market