Designing the Perfect YouTube Channel Art: Amazing Tips and Tricks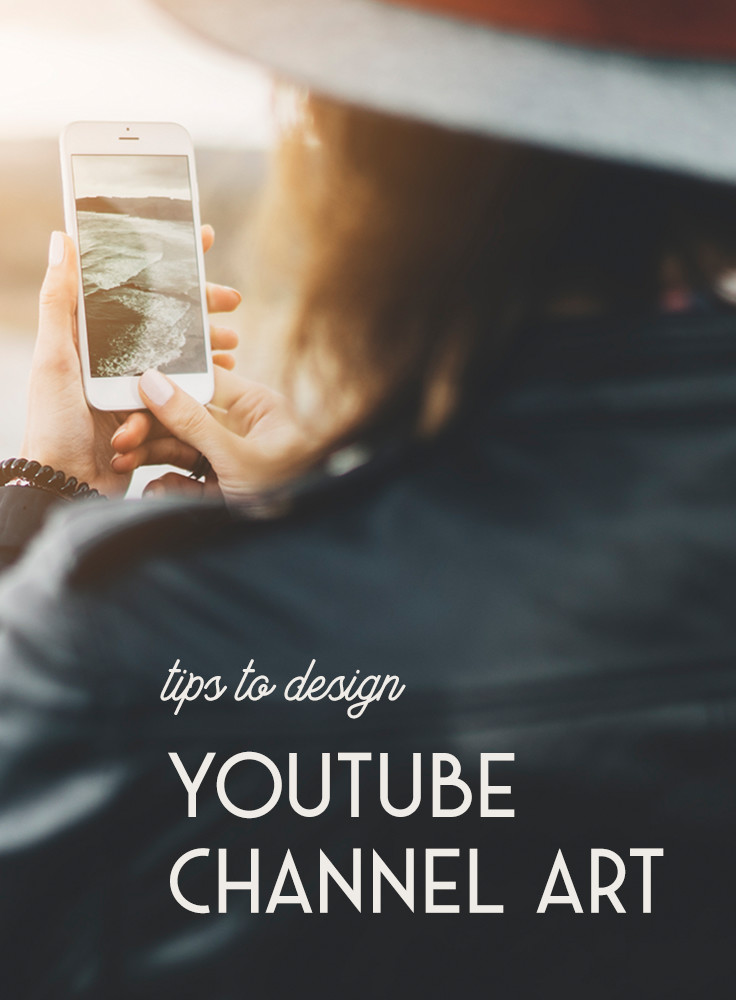 You can think of your YouTube channel art as the unsung hero of your YouTube channel. The majority of your channel visitors are obviously there for the video content that you upload, but it's the YouTube channel art itself that really goes a long way toward successfully selling your channel. That means drawing in and engaging your audience…if you do it right. The channel art is really branding; if you take the opportunity to make it an extension of your brand, then you've just boosted your channel into a viable, marketing hotspot instead of just a channel that shows some videos. Design is the key behind turning your channel art into something that supports your brand and communicates with your visitors, leads and customers. When you invest time into the design of your channel art, you stand to increase get better results in terms of engagement and conversions—two of the biggest reasons you have your own YouTube channel to begin with. Here, you'll learn incredible and actionable tips and tricks that you can apply in no time to design the perfect channel art.
What Is YouTube Channel Art?
Also known as a cover, your channel art is the first thing that anyone sees when they land on your brand's YouTube page. That's because it's the huge banner that virtually stretches across the entire page and sits right on top of your channel. YouTube purposely designed this section this way: By reserving so much screen real estate for channel art, the website actually encourages its users to take the opportunity to use the area for branding.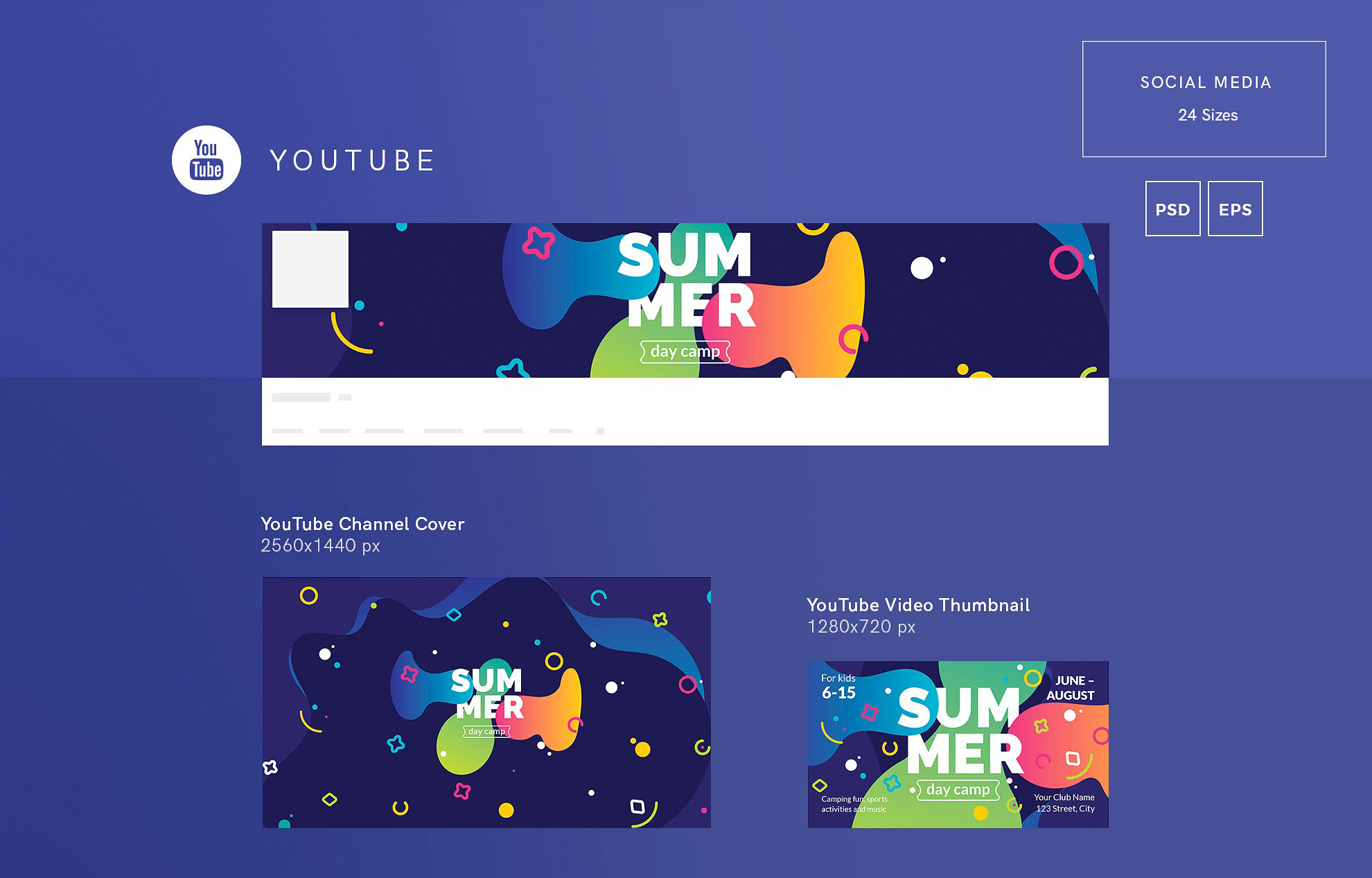 YouTube channel cover and video thumbnail templates by ambr According to YouTube's Help section: "You can use it to brand your channel's identity and give your page a unique look and feel." Now that we're 100% sure that channel art needs to be used for branding purposes, it all comes down to the design of your channel art. Remember that channel art is really a huge, hero image that splashes across the top of your channel. Therefore, much of the success of your channel art will depend on either the picture you select (if you don't want to customize your image) or how you design an image or illustration from scratch. You'll definitely want to make it count, as studies show that the right image does wonders for branding.
How Images Help Branding
Your channel art is a huge image…so how exactly does it help your branding? Besides providing brand consistency—your followers, leads and customers will know that it's your brand if, say, your logo appears on the channel art—it offers measurable and positive results for your marketing efforts. Consider the following.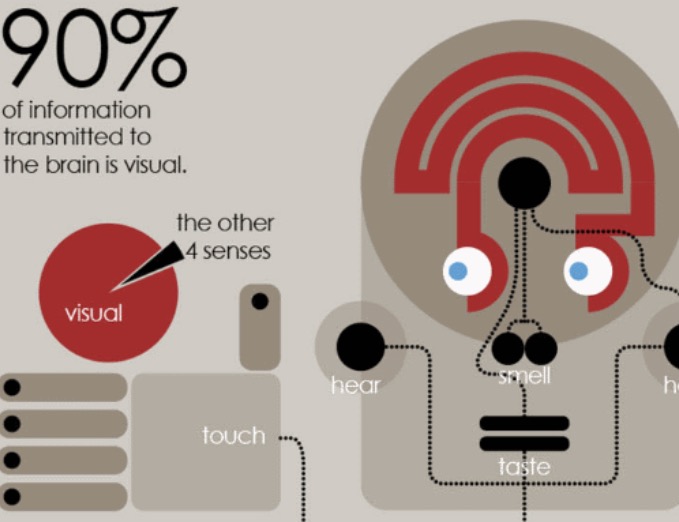 According to Kissmetrics:
65% of folks are visual learners
90% of the info that goes to your brain is visual
Presentations featuring visuals are 43% more convincing
Articles featuring images get 94% more views compared to ones without
The majority of the info that we as humans absorb is visual content; the majority of people learn better by seeing stimulus (as opposed to reading about it or hearing it). Content with visuals does better than content without it. Since this data proves that your audience wants to absorb visual content, it makes sense to give it to them, as it'll have favorable results. By presenting people with visual content, you're not having to persuade them to take it in. They're already programmed to do that, by nature. Let's tie this back to branding again. By giving your audience visual information about your brand in your YouTube channel art, you're communicating with them in a language that they already speak and understand well. Consequently, they're going to be more receptive to it, too. So give it to them by taking care to design a well-crafted banner. To ensure that your design hits the mark, you'll first have to get your channel art's sizing right.
What You Need to Know About Sizing
I can't stress this enough: If you don't get your sizing right, then all your design efforts will be for naught. You should know that the channel art will not display the same way across all devices. This is vital in today's world when more people are accessing the web from their mobile phones. In other words, a banner that looks good and "fits" on your desktop may not on mobile devices or tablets—and vice versa. To avoid any branding mishaps due to this, keep the following in mind:
YouTube recommends that you upload one 2560 X 1440 px image for the best results across all devices
The absolute minimum dimension for an image upload is 2048 X 1152 px (any smaller than this, and you'll run into problems!)
The absolute minimum safe area for text or logos in your banner is only 1546 X 423 px
The maximum width for an image is 2560 X 423 px (here, the safe area will always be visible on any screen size, but, depending on your browser size, the sections on either side of the channel art will be viewable or cropped)
Your file size has to be no greater than 4 MB
Keep these crucial pieces of info in mind before you begin designing your channel art.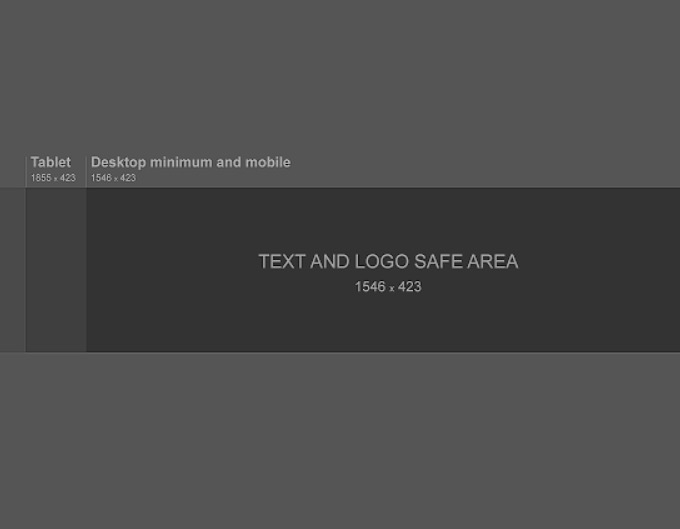 With that out of the way, let's look at the design side of things.
Designing Your YouTube Channel Art for Maximum Impact
Implement the following, actionable tips and tricks to have the best results from your channel art.
Minimalism
Everything on the web works better when it's less cluttered, including your channel art. Minimalism means that your viewers won't get distracted by any elements they shouldn't be distracted by; it also means that they can home in on your branding in your channel art, whether that's a logo, tagline or unique value proposition. Design reasons aside, there's also a practical reason why you should go with less is more: Sizing. Your channel art won't size exactly the same across all of your viewers' devices—desktop, tablet and mobile—so using a simpler image with fewer elements means that it's going to scale properly on each device. Put another way, if your image is too complicated, it may show up in a weird way…such as with an important element or two missing or otherwise askew when your audience lands on your channel on a different device.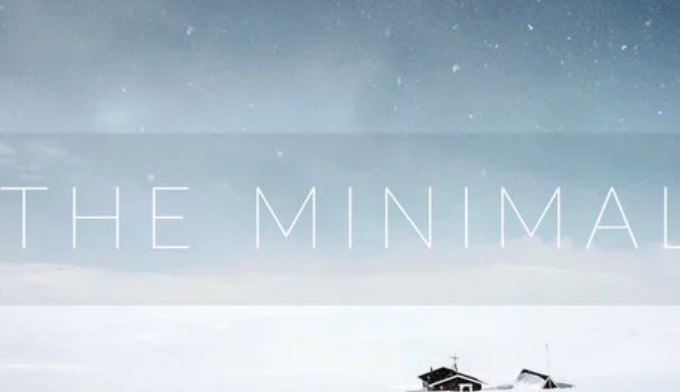 Can you imagine how badly that'll fare for your branding, which is the whole point of this section of your channel? If your logo or tagline fails to show up on a specific device due to an overly complex image or banner design, that's a possible, lost lead, which results in a lost conversion or client. That's why it really pays to err on the side of simplicity.
It's All About the Middle
Because of YouTube's special sizing requirements, the middle of your channel art takes on special significance. As mentioned above, there's a so-called "safe area" that's only 1546 X 423 px. This area is guaranteed not to get cut off on any device. Therefore, you ought to put the most important part of your branding right here in this sweet spot. If there's absolutely anything branding-related that you just can't bear not to have show up properly, then make sure it's in this safe area. That can be a logo, tagline, headline, illustration—whatever. Ensure that this middle area stands alone. When you go into YouTube to upload an image and then click on "edit," you'll see that your image can only be cropped all around this middle area.
Using High-Quality Images
On the web and on YouTube, using high-quality images that look attractive and sharp can do wonders for your conversion rate because people are more likely to pay attention to them and engage with them. Studies have been done on this. ConversionXL has a whole analysis of this phenomenon, where high-quality images help online stores sell more and increase their conversion rates. That's because on the web—where people can't palpably interact with anything—having sharp pictures that give you an excellent sense of a product (almost like you're able to turn it over in your own hands) is extremely reassuring and trust-boosting.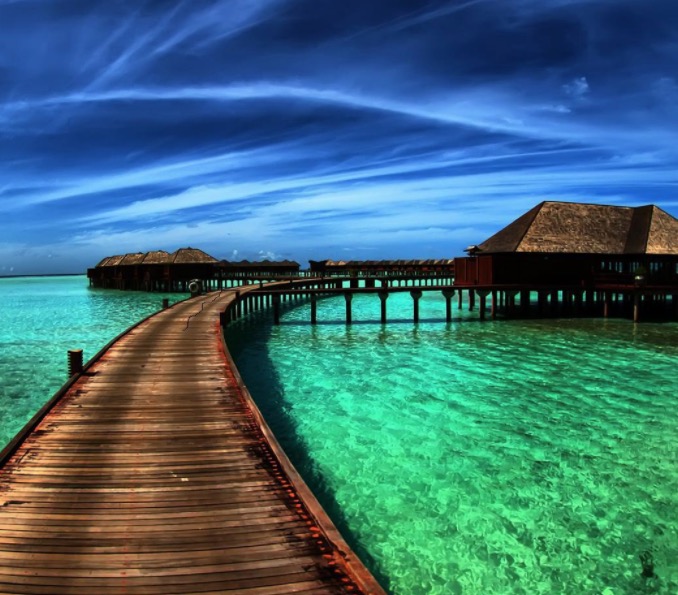 So, too, it is with your channel art. Your audience can't interact with your brand upon first impression—but they can get a very good feel for your brand based on the banner that you use. Using a low-quality image that's hazy, out of focus, and otherwise unclear isn't going to make a good impression or build trust for your brand. On the other hand, using a sharp image that puts your branding—logo, colors, tagline, etc.—front and center and makes it accessible greatly helps your engagement with your audience.
Product Showcasing
Your YouTube channel art is prime real estate on your YouTube page because it's right on top of everything and spans, for the most part, the entire width of the screen. Its placement means that anything you put in that banner will capture the attention of your audience. If you're a designer who produces creative products as the main component of your business, you may want to consider actually advertising your best product in this area. Alternately, you could advertise a new product each month—or something to that effect. YouTube channel art makers let you get pretty creative with how you design your banner. A mockup kit like the one below can help you produce visually stunning product shots inexpensively:
In this way, your channel art then not only features a stunning graphic or image, but also showcases the products that you create, for the ultimate one-two punch of marketing on your channel.
YouTube Templates
When you don't want to bother with designing your own banner from scratch or using an existing image from your own collection, you can always get help from a template. Templates are readymade and pre-designed graphics for your banner that you can still customize a step further to add your own personalized take on it. In essence, they're the fastest way to get personalized YouTube channel art up on your channel. The beauty with templates is their WYSIWYG (what you see is what you get) approach: You already know, for the most part, how your channel art will look, barring any customization touches that you add, usually surrounding the typeface and colors. You do have to work within the existing framework of the design, but this actually works out to be quite freeing, as you won't get bogged down with too many design choices. At Creative Market, we offer a range of attractive YouTube templates that'll take the hassle out of designing your own channel art and have you set up and ready to go in no time:
Getting Composition Right
Your channel art is an image, and images work best with audiences when they boast great composition. According to Merriam-Webster, composition is defined as: "The act or process of composing; specifically: arrangement into specific proportion or relation and especially into artistic form"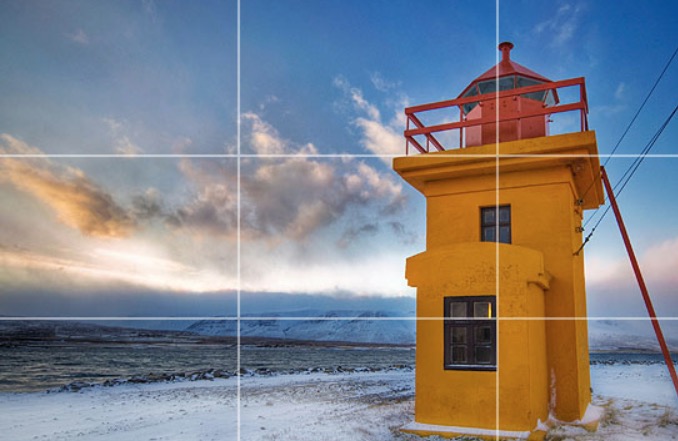 With that in mind, there are ways to lay out your image and design for your banner in such a way that it's especially pleasing to the eye, which boosts audience engagement. Here are some tried, tested and true composition tips to apply to your YouTube channel art:
Keep your image as bare-bones as possible
Fill up the frame as much as possible (remember that you only really have the sweet spot of the "safe area!")
Use some leading lines (these can be converging or curved, just as long as they lead the audience's eyes around the frame)
Incorporate some diagonal lines instead of always just vertical or horizontal ones
Use visual cues like people looking at a certain point in the image
Add a sense of speed by including dynamic or moving objects
Control the background and make it part of the entire image
Get creative with bold and vibrant colors
A Rundown of Useful YouTube Channel Art Makers
If you are going down the very design-involved route of creating channel art from scratch, then you'll want to check out the available channel art makers on the web. These are all free tools that you can use to design your banner to your heart's content. Adobe Spark lets non-designers go to town on their banners and explore their creativity. Starting the process is as easy as signing up to this tool and then selecting the typography, choosing from stock photos or uploading your own, or using a pre-designed theme that's fully customizable. Fotor lets you design from scratch in just a few steps. After you open its design tool, you can manage the layouts, drop in text and images that you like, and tweak the background. Finally, save your new design and preview it before it ever goes live on YouTube. Canva is another tool that doesn't require you to have masterful design skills to create your YouTube channel art virtually from scratch. In only a few minutes, you'll be able to design your own banner by selecting from its premade layouts and tweak the typeface, colors, and illustrations or images to your desire. You won't be creating your channel art from scratch here, but you'll get a selection of premade templates to begin your banner creation. Designed to have your banner done in a short time, simply choose your template, then add any shapes, clip art and stock photos that you want. If speed's what you're looking for, then you've got to try Snappa, the channel art maker that promises results in less than one minute. You don't need to be a designer to create professional-caliber channel art by using Snappa's library of templates, high-resolutions images, and graphics. In only a few steps, you have the chance to create a vibrant design for your channel art. Thanks to Crello, you're able to design YouTube channel art without any friction. Simply dive into its deep resources of thousands of templates and stock photos to create the ideal banner that you want. You can also personalize your design by switching out backgrounds, adding or removing text, and tweaking the typeface exactly how you see fit.
Make It About the Brand
The overarching theme with your channel art is the tie in to branding. While the channel art involves design and creativity, it's primarily a marketing tool to help your channel receive more views and grow a bigger audience. In turn, these two positive developments will help your business sell more of its creative products or services. There's so much potential you have at your disposal when you operate a YouTube channel. Based on the quality of your videos, the consistency with which you release them, and your understanding of branding on YouTube, you have the potential to turn your channel into a producer of steady stream of traffic for your website. More traffic means more sales. So set the right tone right from the beginning when your audience lands on your channel. With well-designed and on-point YouTube channel art, you won't just grab their attention from the get go. You'll ensure that your brand is advertised front and center, which is the first step in moving your audience down your conversion funnel.
---
Products Seen In This Post: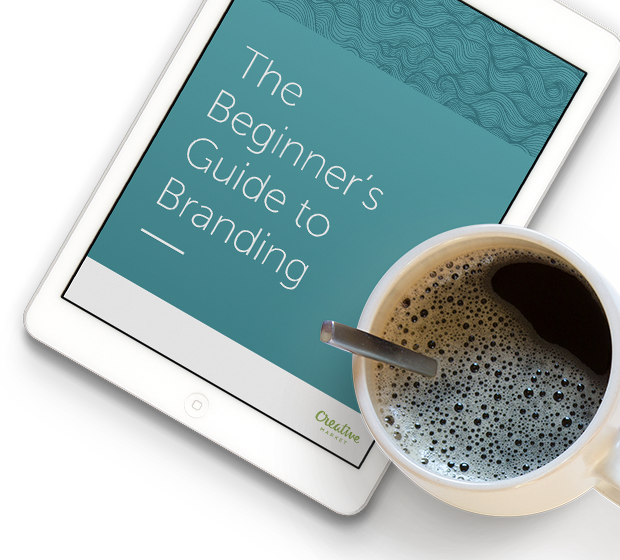 Free Beginner's Guide to Branding
Designing your own brand?
A fun, friendly, FREE guide to build a stellar brand identity.
Download now!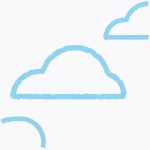 Marc Schenker
Marc is a copywriter and marketer who runs The Glorious Company, a marketing agency. An expert in business and marketing, he helps businesses and companies of all sizes get the most bang for their ad bucks.
View More Posts