How to Design The Perfect Facebook Cover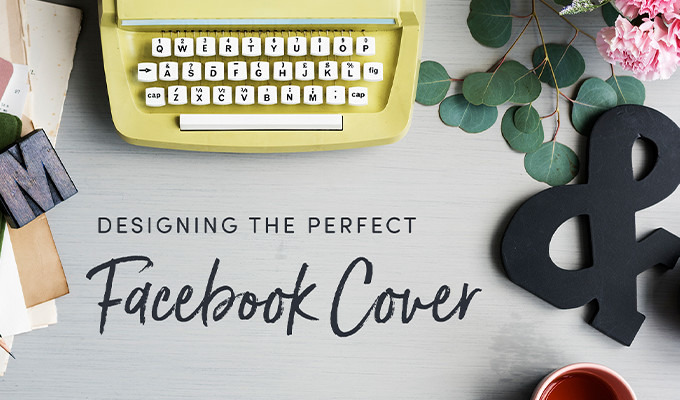 Your Facebook cover is that big, prominent image right on top of your Facebook profile, just above your Facebook profile picture. Just as your profile picture, your cover image is public, so anybody who lands on your profile can see it.
While you can always take any old picture from your desktop, mobile device, or cloud service and set it as your cover, you can also get a whole lot more creative with it. Whatever you choose, know that customizing your cover on the platform gives you benefits beyond just having a nicer picture to look at. This is especially true if you use your Facebook profile for professional and business reasons, too (as in, to advertise your design business).
Here are some clever ideas and suggestions around creating the perfect Facebook cover.
Using a Facebook Cover Template
Choosing an attractive template is the easiest way to customize your cover. A template is a pre-designed graphic that lets you personalize your profile in a hassle-free way. There's also plenty of freedom to enjoy: templates usually come with an entire slew of customizable images and fonts.
So, while the template is going to be fixed to a certain extent (read: the default layout of the cover), there's still a high degree of personalization thanks to the way templates allow you to tweak images, fonts, colors, and the copy or text to your tastes. Templates usually come in PSD (Photoshop data file), PDF, or JPG for convenience and compatibility.
Depending on the designer who created the template, you'll also have a choice of different themes. For example, some templates are geared toward a more minimalistic or white space-minded approach while others have a more specific theme, such as weddings or headshots. When you combine a specific theme like these possibilities with the nearly unlimited ways you can adjust the different elements within the template, you really have a lot of freedom in making any template your own.
At Creative Market, we have a generous variety of Facebook cover templates that you can customize any way you want. Here are just some choice examples of the many we have available:
Facebook Cover Videos
Facebook now allows you to upload a video instead of a static image to represent your brand in the cover area. Your cover video should be at least 820 x 312 pixels, and Facebook recommends 820 x 456 for best results.
How to Add Your Facebook Cover Photo
No matter which route you choose, you'll still have to take your cover photo and upload it to your Facebook profile. According to Facebook, your cover photo "displays at 820 pixels wide by 312 pixels tall on your Page on computers and 640 pixels wide by 360 pixels tall on smartphones". However, you will find that most templates and reputable social media blogs recommend going with 851 x 315 px, since that is what Facebook recommends to improve loading speed as a sRGB JPG file.
This always-up-to-date article by Buffer does a great job of outlining the latest specifications around Facebook cover images and videos.
Doing so takes only a few steps:
Step 1 – Sign into your Facebook profile
Step 2 – Hover with your cursor over top of the "Update Cover Photo" signifier at the top-left of the current cover image
Step 3 – Click on Update Cover Photo, or click on Add Cover Photo if there's no image yet on your cover
Step 4 – Decide whether you want to upload an entirely new image or just choose one from your current collection
Step 5 – After you select an image, you're able to reposition it by clicking on it and then dragging it up or down
Step 6 – Finish by clicking on Save Changes
The Benefits of Using a Facebook Cover
Depending on whose profile you stumble upon, you'll notice that some people and even businesses just don't bother with adding an image to make their cover section presentable and attractive. Reasons range from the perception of the process being too complicated to underestimating the usefulness of having such a cover in place for your brand.
At this point, now that we've looked at how to either get a superb template or design your own cover, it makes sense to explore the benefits of adding a cover to your Facebook profile—and there are many measurable benefits to go around.
99designs' eye-opening infographic takes a look at some hard stats of brands and businesses that have a Facebook cover:
Brands with a redesigned cover are 130% more successful than those without
82% of small businesses (businesses with fewer than 100 employees) with redesigned covers received increases Likes while only 35% of other businesses saw increased Likes
79% of businesses with a redesigned cover had greater engagement than those without (broken down into 78% of those that had a greater number of Likes, 32% that had more comments, and 11% that saw more online sales)
Data like this is extremely vital because it makes a persuasive case that using covers for your profile isn't just nice to look at. In addition, if you're a brand or are running a business, utilizing a cover with an on-point image that's consistent with your branding can lead to better results on everything from Likes to actual conversions on your site.
Covers Are an Extension of Your Branding
If you're a brand or a design business, you should realize how important a stunning cover image will be to driving more conversions, sales, and engagements—all desirable outcomes if you are selling your design expertise and services.
Having the right cover that matches your branding and captures people's attention when they land on your Facebook profile is essential to your business. The most straightforward route would be to simply get a beautiful and well-designed Facebook cover template from our marketplace. If you feel a bit more adventurous and have the extra time to put in to design your own from a bunch of preset layouts, there are several web-based cover creators that you can delve into.
At the end of the day, what really matters is getting an impressive an on-brand design as your cover, so you can attract more business, sales, and engagement.
---
Products Seen In This Post:
Designing your own brand?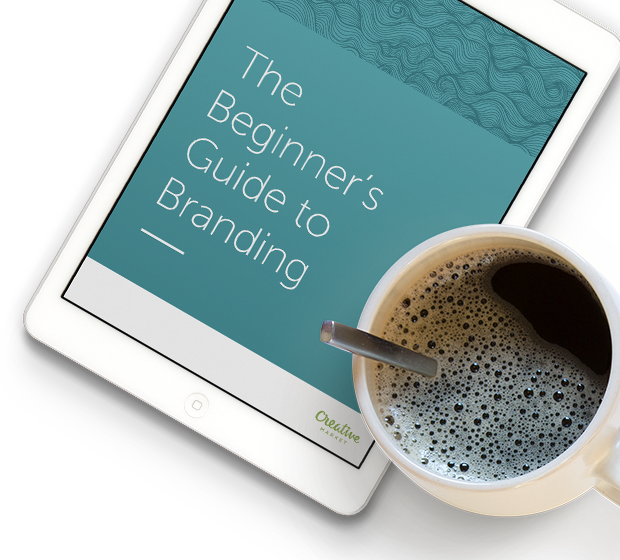 Download now!

Free Beginner's Guide to Branding

A fun, friendly, FREE guide to build a stellar brand identity.
Marc is a copywriter and marketer who runs The Glorious Company, a marketing agency. An expert in business and marketing, he helps businesses and companies of all sizes get the most bang for their ad bucks.