Design Trend: Mid-Century Modern Graphic Design and Beyond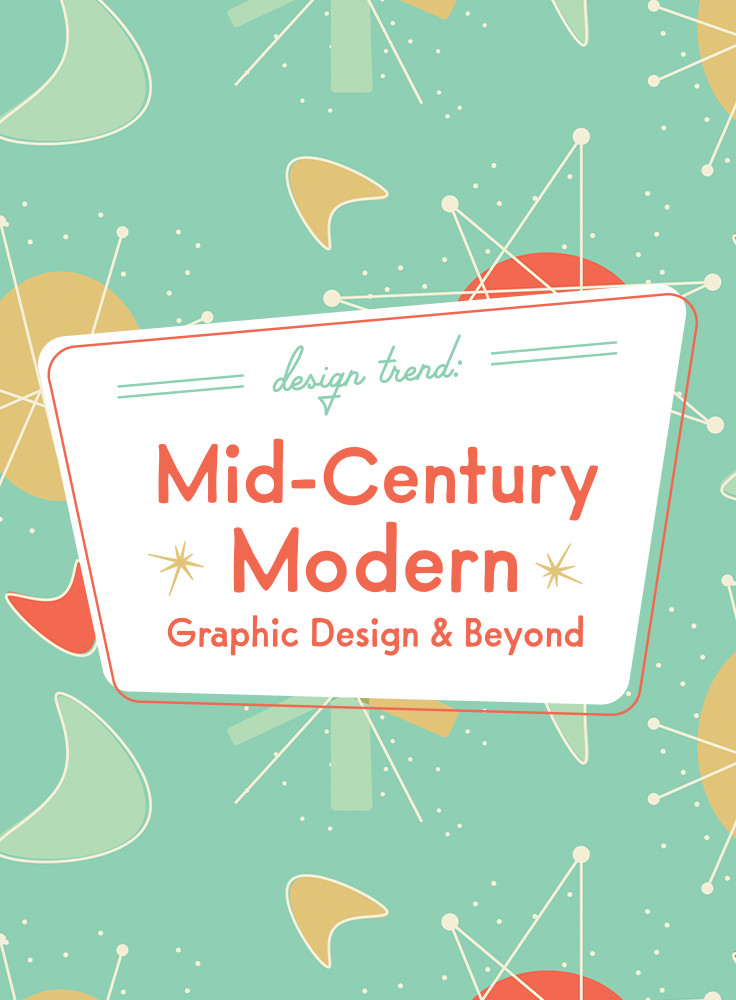 Mid-Century Modern design, which is seeing a comeback of late, was in style from approximately 1933 to 1965, when it took over multiple disciplines like graphic design, architecture, interior design, product design, and even urban development. Today, it's even moved into web design, making it a truly long-lasting design trend that can adapt to the times. As with many trends in the history of design, Mid-Century Modern was a response to other styles that had come before. In fact, it can be seen as the uniquely American interpretation of and response to design trends like the Bauhaus movement that had heavily impacted Europe just years earlier. The reason that this movement endures to this day is found in its design touches. Whether it's the clean lines or natural and soft curves that are its hallmarks, Mid-Century Modern espouses that timeless look that designers and decorators enjoy working with. Here's a look at how the style has impacted graphic design and related disciplines.
The History of Mid-Century Modern Design
We can't look to this style without understanding what big design trend immediately came before it. In this case, it was Art Deco, that machine-influenced, geometric style that was at once simple and excessive. While Art Deco was flashier, Mid-Century Modern opted for more minimalistic and timeless design touches, though the latter did retain some of Art Deco's standout features, such as its treatment of angles and lines. When we look back at the touchpoint that gave life to this design movement, we have to look at the state of America after World War II. While this style technically dates back to the 1930s, it wasn't after the end of World War II—when so many soldiers were returning home, starting families and needed new housing, and the U.S. economy was booming—that this movement really took off. In the 1940s, post-war America was typified by hope, optimism, and prosperity. With the war won, Americans could focus on the building their lives at home. One of the first catalysts that would provide the spark for this boom, called the Post-World War II Economic Expansion, was the need for new homes for returning soldiers. The West Coast was the starting point for Mid-Century design, with new homes being built in a style designed to rival Europe's Bauhaus — with a uniquely American spin.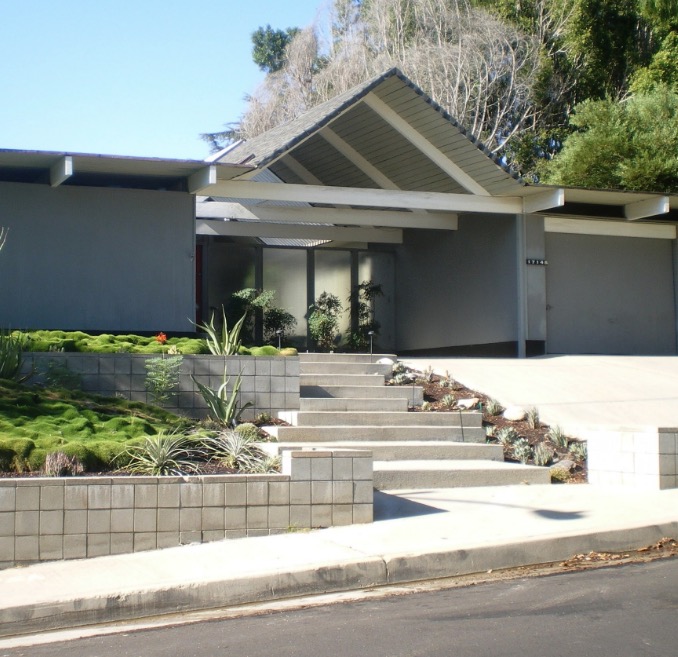 Because of this new golden age of capitalism, relatively stable peace, and absence of notable financial crises, society was able to focus on ideation. Designers, as just one group that benefitted from this peace, had the chance to come up with new approaches that influenced the interior design and architecture of its day. One of these ideas was tract or cookie-cutter housing, which is when a lot of similar-looking homes are built on a tract of land that's then subdivided into smaller, individual lots. Such housing developments were and are still common on the formerly rural edges of towns and cities in the U.S. and other countries. This style of housing was minimalist in design; because it didn't take as much effort to build these houses, construction was faster than with other styles of homes. This approach fed the need for the plethora of new homes for returning soldiers and their new families after the war. It was at this time when this new approach to housing was catching fire that designers began to experiment with design characteristics that would become hallmarks of this design. Many of these new houses featured the simplicity one expects of minimalism: clean, horizontal and well-defined lines, geometric shapes, and open flows. The rise of the American automobile in those early, 20th-century decades was also a contributing factor to how these homes were constructed in the Mid-Century Modern motif. Since more and more families were buying and owning cars, garages and car ports were accordingly becoming a common sight in these new tract houses. Mid-Century design also influenced graphic design, particularly when it came to postcards and signage of the time. It became increasingly popular for postcards to feature these new architectural and interior design transformations that were touching every aspect of American life. In this way, postcards of the age almost became a sort of media documenting these changes in pop culture.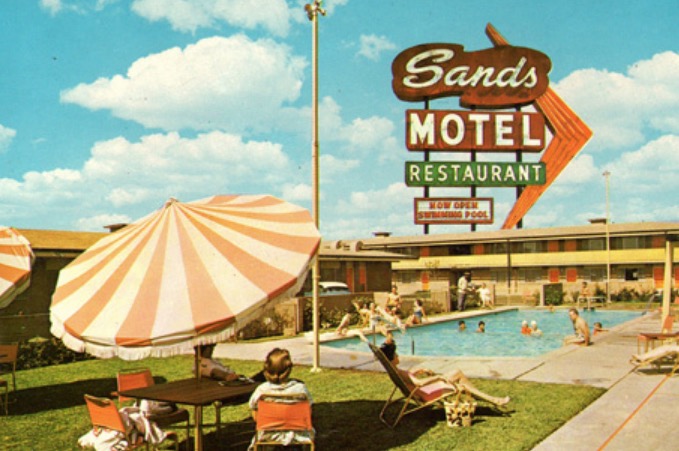 While this design style started out transforming how homes were built, it also ended up greatly influencing interior design because new ways of designing furniture had to be devised to accommodate these stripped-down, airier spaces. The result was product design for furniture that was typified by characteristics like:
Fluidity
Accessibility
Functionality
"Radical" furniture that you'd find inside of these new Mid-Century Modern homes included the now-iconic Wassily Chair by Hungarian designer Marcel Breuer. This chair was designed especially to capitalize on and correspond with the more minimalist interiors of this new style of housing. Its tubular steel construction offered homeowners an elegant and simplistic look while its black leather upholstery added just the right touch of class. While these interior design changes were happening in the U.S., Europe, especially Scandinavia, was not to be outdone. Around the same time, famed Danish designer Hans Wegner was creating similar, minimalist pieces for the new style of home that was rapidly gaining in popularity around the world. His legendary "The Chair," from 1949, was a contribution to the minimalism of its time, and due to its use of natural materials, is seen as emblematic of the Scandinavian Design aesthetic that was also rising in influence after World War II. Overall, this design style revolutionized how Americans and other parts of the world lived, laid out interiors, and interacted with print media. After the 1960s, this style gradually fell out of favor, but today it's making a comeback, proving that everything old is new again.
The Design Characteristics of Mid-Century Modern
Whether you're appreciating graphic design, interiors or a website, you can tell it's been designed with this style based on these qualities:
Minimalism
A rejection of ornamentation for the sake of ornamentation
Conservative
Classic
Clean lines and angles
Fluid movement
Usability ("form follows function")
Experimentation with materials (the use of traditional, non-traditional, and even contrasting materials)
Geometric influences (curves, angles)
Multi-purpose use
Colors: neutral, bold and vibrant

Materials
These materials were used in radical ways:
Plastic
Glass
Wood
Vinyl
Lucite
Plywood
Plexiglass
Bent wood
Fiberglass
Leather
Tubular steel
To understand these characteristics better and to load up on some inspiration, have a look at some of the many Mid-Century Modern digital assets available in our marketplace:
Mid-Century Modern Graphic Design
As touched on above, graphic design in the era of this style became a way of chronicling these bold, new changes to how Americans and the rest of the world lived. From the 1930s to the 1960s, it was common to see postcards featuring this design style displaying motifs like:
Suburban homes
Cities
Towns
Monuments
Buildings
Military infrastructure
Civil infrastructure
What was so interesting about this graphic design ephemera was the quality of paper on which it was printed. Mid-Century Modern postcards were what's known as Linen Type postcards, which differed from the postcards we know today by their finish. Today, when we buy and mail postcards, they generally have a glossy feel. Linen Type postcards were the opposite, with a surface texture that was closer to fabric. Hence, they were called Linen Type postcards.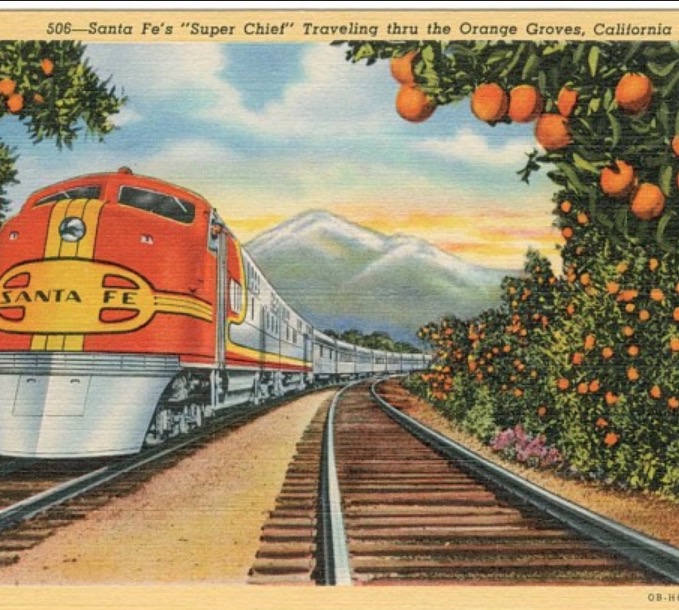 Linen Type postcards specialized in exhibiting middle-class American life. Therefore, they presented well-accepted attitudes (of the time) on aspects like:
Technology
Civilian life
Cities
Nature
Travel
Mobility
These postcards were popular because they were generally cost-effective to produce and market, thanks to the process used to create them. They were created on paper that featured a significant rag content, meaning they had high amounts of cotton fiber; this is what made the postcards feel fabric-like instead of shiny and smooth, which is what we associate with today's postcards. If you can get your hands on one of these postcards today, it would literally be like holding a snapshot of Mid-Century American life in your hands. Besides their unique creation process, look, and feel, Linen Type postcards also had the following characteristics:
Saturated, vibrant and loud colors
A soft focus
White borders (for stylistic purposes, which were a leftover design feature from the way postcards after World War I were produced)
A large variety of categories (everything from the aforementioned scenes of Americana to comic postcards)
Businesses like the Curt Teich & Company, publishers like Stanley Plitz, and firms like Western Publishing eventually became some of the largest producers of these postcards.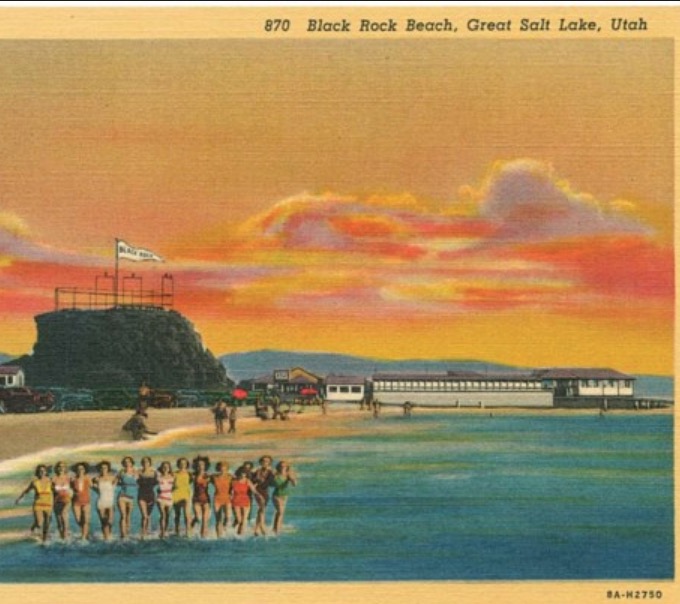 However, the popularity of Linen Type was relatively short-lived: after only two decades or so of mass appeal, these postcards started to be replaced in the 1960s by both Ektachrome- and Kodachrome-style glossier prints.
Mid-Century Modern Typography
No treatment of this design trend is complete without acknowledging the noteworthy contributions to typography that this era produced. The typography here was, in keeping with the aesthetic in other areas, quite minimalist, especially when compared to the typefaces used in advertising in previous decades.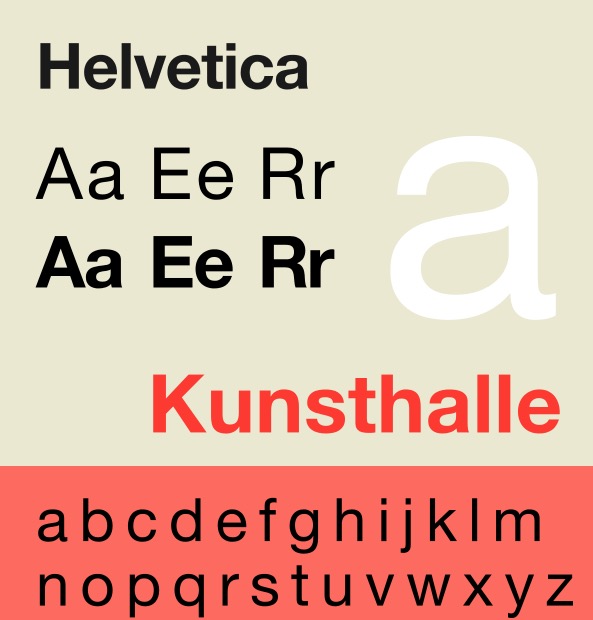 With this style, typography generally chose the sans-serif path, using more conservative and starker lettering. Case in point: Helvetica, the sans serif created in the 1950s by Swiss designer Max Miedinger. Usually regarded as a shining example of the Swiss Style of design, Helvetica nonetheless exhibits the same clean and modern appearance that was a trademark of Mid-century Modern. Besides Helvetica, another notable example is Futura, the sans serif font with geometric properties (based on the circle), created by font designer Paul Renner in 1927. Futura, while often associated with the Bauhaus movement, also displays characteristics of Mid-Century, particularly its uniformity and cold efficiency. These two traits put Futura more on the precision-centered, clinical side of modernism, exhibiting a certain machine-like tendency.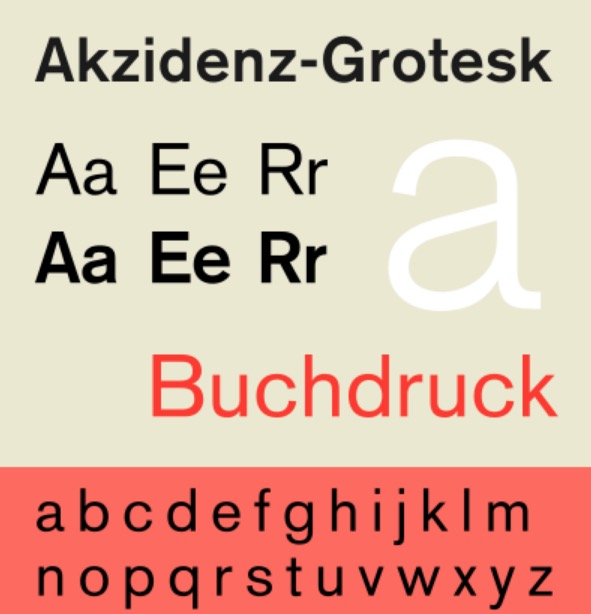 That's not to say that all the fonts in this style were cold. Some generated more warmth and therefore more friendliness, from the viewer's perspective. A couple of great examples of warmer Mid-Century fonts include Franklin Gothic and Standard or Akzidenz-Grotesk.
Mid-Century Modern Web Design
A true indication of the resurgence of this style is when you see it reflected on websites in the 21st century. Its early designers, who began this style with new home style construction and interiors, would never have guessed that this movement would one day be applied digitally, too. This Japanese site uses lovely vibrant colors to turn site visitors into mouth-watering, online customers. Its use of louder colors like bright yellows, intense turquoise, and warmer pinks is almost reminiscent of those in-your-face colors from the Linen Type postcards mentioned earlier on.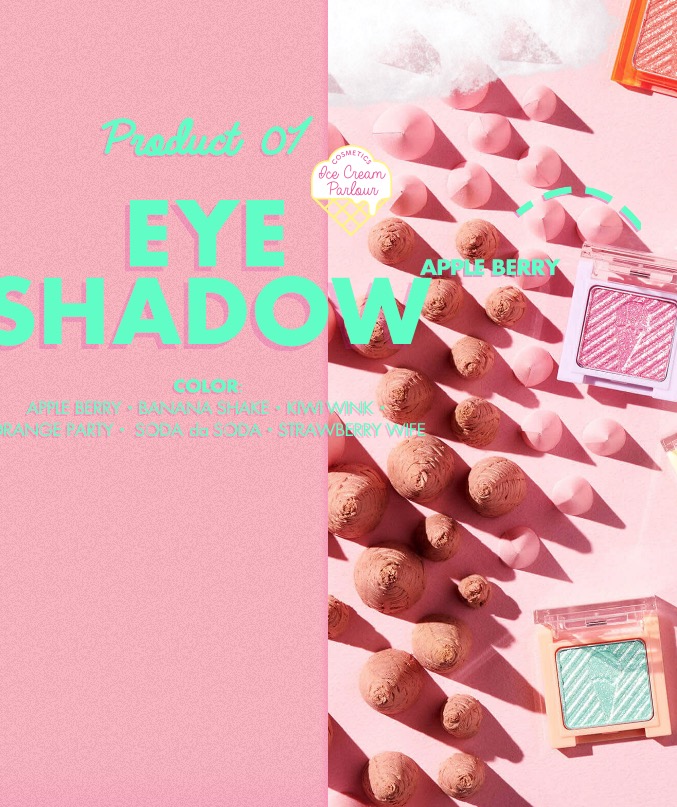 Its use of sans serif and slab serif typography is also reminiscent of the more minimalist fonts used in the mid-20th century. This self-styled, online gift shop and museum of mid-20th century illustration is home to a cornucopia of American ads from the 1950s and 1960s—the heyday of Mid-Century Modern in graphic design.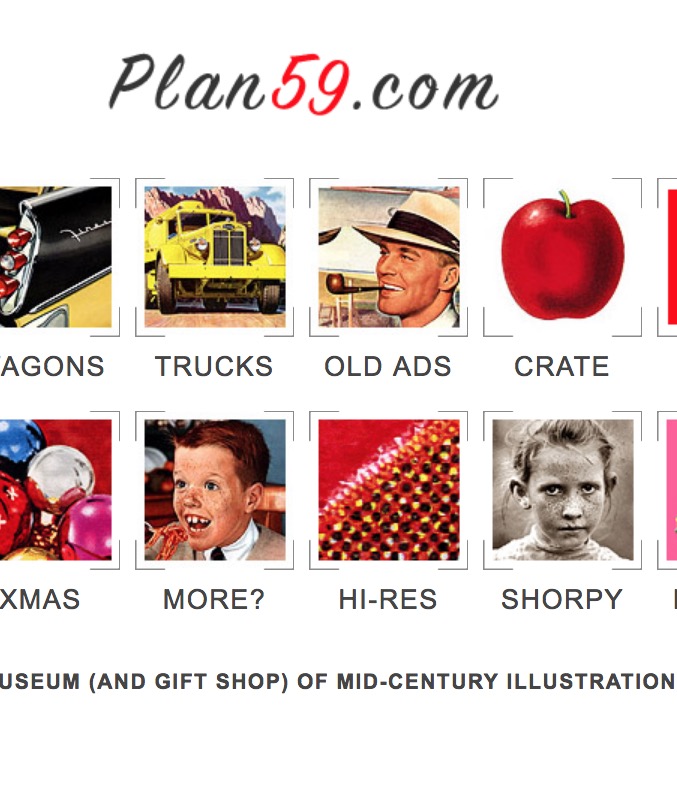 Navigate the site to discover a large number of illustrated ads across several categories that touch on many of the themes of American life that would've been relevant back in the day. Overall, it's a great way to immerse yourself in the attitudes and norms of this visual style. As a site that's the globe's first crypto-cpa network, ICOCPA demonstrates some unexpected Mid-Century Modern traits. For starters, its understated and simplistic illustrations harken back to the minimalism inherent in Mid-Century designs.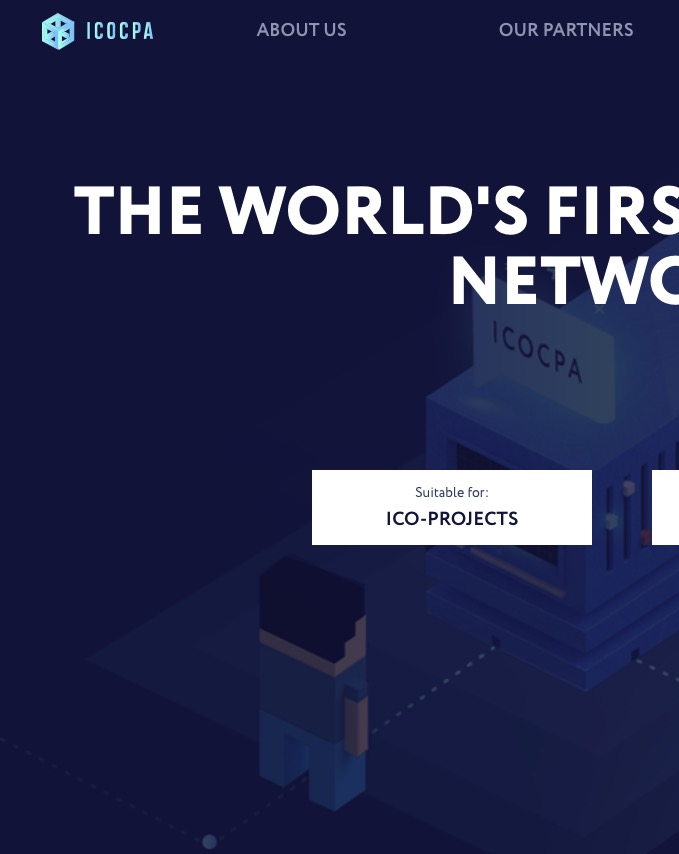 Throw in the site's slab and sans serif fonts, together with its very neutral color tones, and you have a modern site that pays homage to a design trend from more than half a century ago. Chromeography shows off the chrome typefaces and logos common to the kinds of American cars that were ubiquitous during the mid-20th century. These classic cars aren't just integral to Americana: they're also perfect showcases of what this style accomplishes in the lettering found on the emblems of these vintage cars.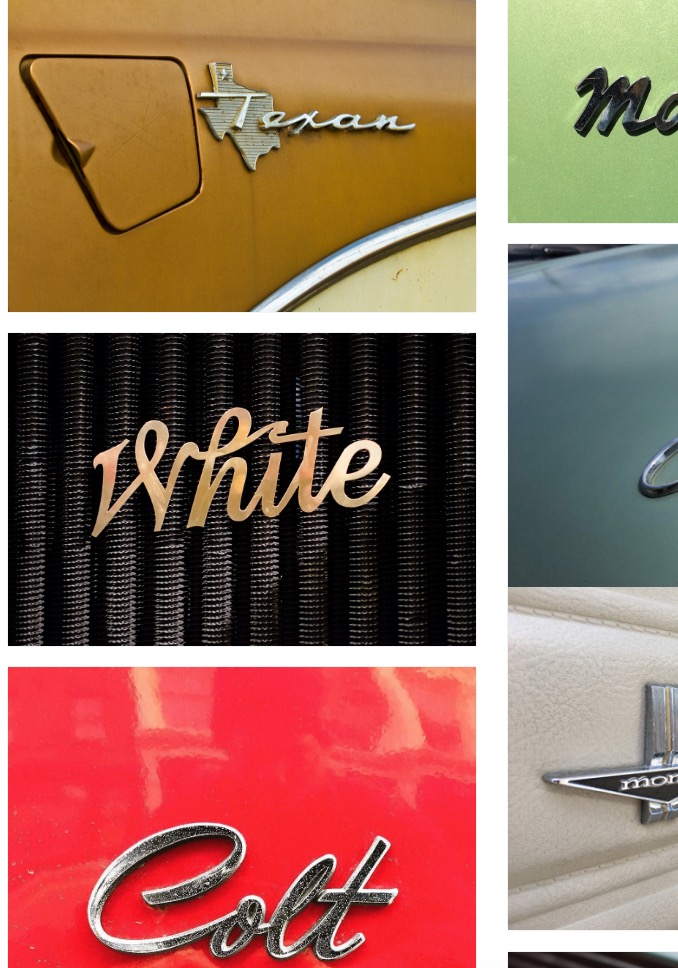 As touched on in the earlier discussion on the typography of this era, note how these chrome typefaces are more accessible and warmer, based on their bolder strokes and lines.
Mid-Century Modern Interior Design
Finding authentic Mid-Century furnishings can be something of a challenge because there's always the question of legitimacy. There are new pieces still being made today, but the price point may be daunting for some, with the oldest and most authentic pieces commanding the highest prices. One way to start without breaking the bank is by purchasing a big piece to set the tone. Another approach is to go with something a room is sorely lacking, such as a coffee table or a good reading chair. Then, complete the space with finishing, decorative touches like:
Candlestick holders
Floor pillows
Plants
While you're looking for ways to lay out your home in Mid-Century Modern design, have a look at these iconic pieces.
The Egg Chair
Danish designer Arne Jacobsen's Egg Chair is a timeless example of Mid-Century Modern. Designed in 1958, it features fluid lines that hint at the movement so common in the organic influences of this style.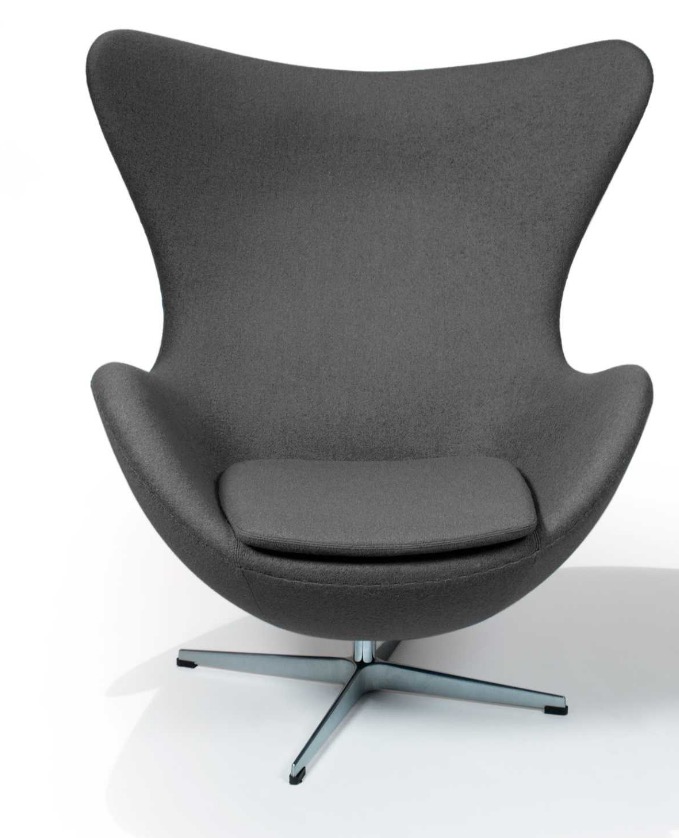 Note its lack of ornamentation and its function-above-everything-else approach. Its curvy structure conforms to the contours of one's body, providing a comfortable seating experience.
The Eames Lounge Chair
From famed ergonomic-furniture company Herman Miller and designers Charles and Ray Eames, this piece was released in 1956. Its goal was affordability and mass production, and it was made of plywood shells to copy the comfort and coziness of a baseball glove.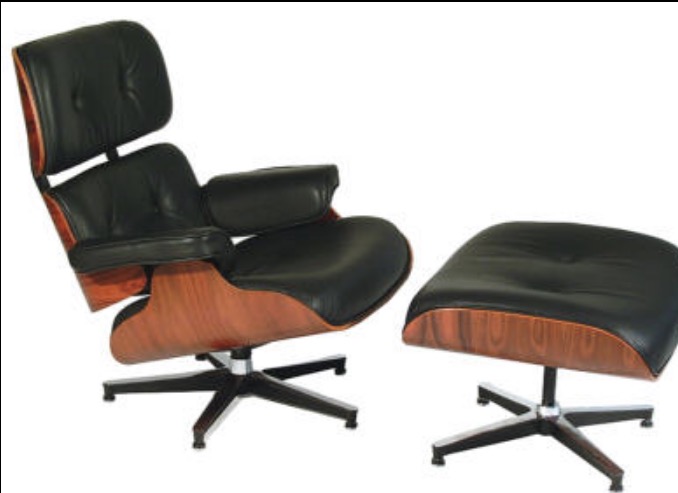 As with the Egg Chair, aesthetics wasn't the main concern for its designers. Rather, they focused on creating a chair with appropriate curves that easily contour and support the person sitting on it. The accompanying ottoman adds further, ergonomic comfort, and good posture.
The Diamond Chair
Harry Bertoia's Diamond Chair makes quite the first impression. The piece from this modern-furniture designer is crafted out of welded steel and satin or polished-chrome rods.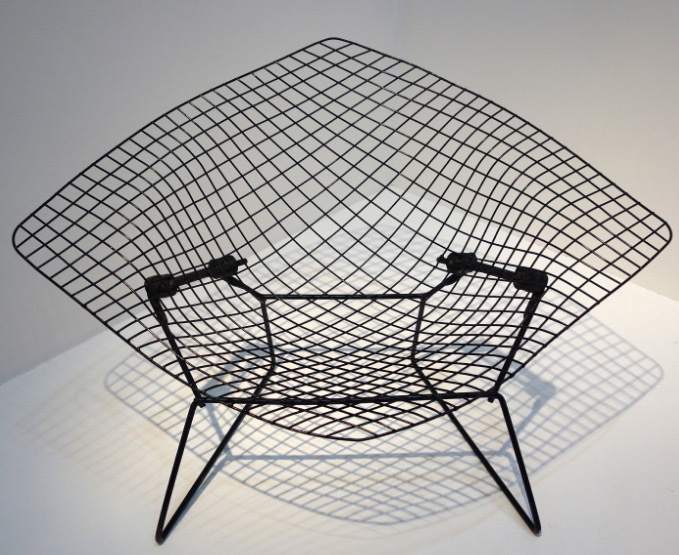 Chair cushions are secured onto the structure with lock-on snaps, ensuring seating comfort and support. Full covers can be stretched right over the entire frame and then attached to the seat basket with hooks. Epitomizing the airy and bare-bones design of this aesthetic, this chair is seen as an iconic representation of this era.
Design Transformation Everywhere
The strength of Mid-Century Modern was in its ability to affect all aspects of daily life, whether it was the home in which you lived, the postcard you held in your hands, or the furniture on which you sat. That's why it's today considered one of the most important design movements in recent memory, which is saying something. Its dedication to simplicity and function over form certainly overlapped with other design movements of its day, but none made such an impact on American life as this design style did. It's making a comeback today, so be sure to familiarize yourself with this trend by checking out the many Mid-Century Modern digital assets we have.
---
Products Seen In This Post:
Getting started with hand lettering?
Free lettering worksheets
Download these worksheets and start practicing with simple instructions and tracing exercises.
Download now!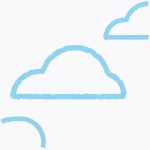 Marc Schenker
Marc is a copywriter and marketer who runs The Glorious Company, a marketing agency. An expert in business and marketing, he helps businesses and companies of all sizes get the most bang for their ad bucks.
View More Posts