Design Trend Report: Eclectic Collage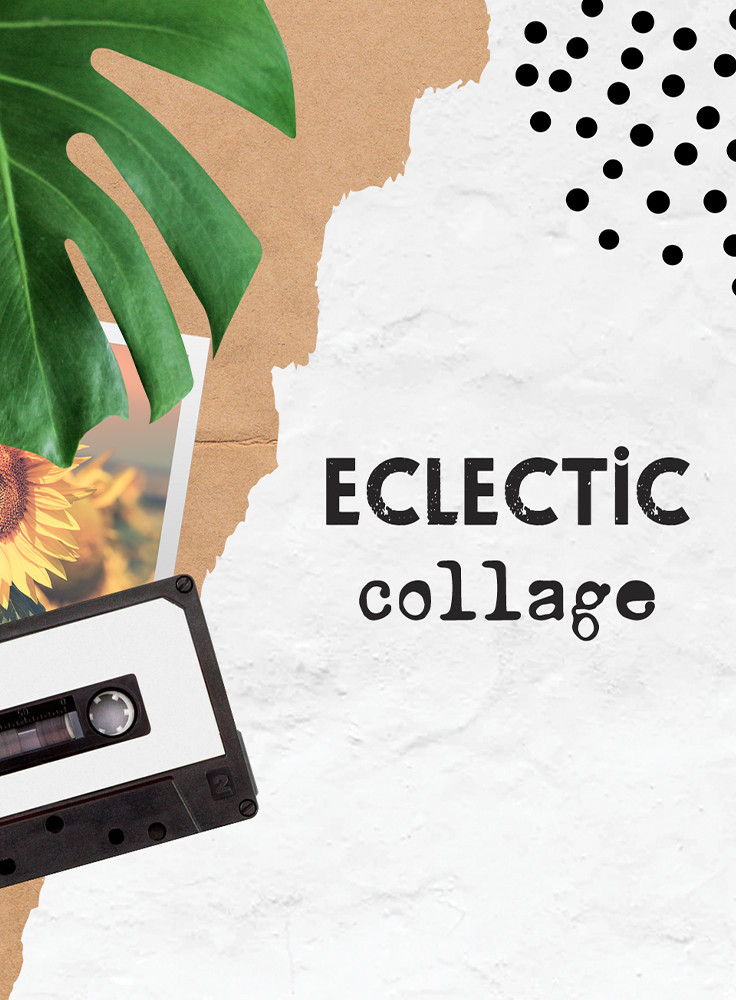 When you hear the words eclectic collage, the first thing that pops into your mind is likely something visually creative that draws from a broad range of ideas and influences. After all, a collage is an amalgam of various forms, producing an altogether new design from its many, varied pieces. Think of it as the Frankenstein—only much, much prettier—of visual art.
Eclectic collage is, however, a newer, visual trend that's increasingly showing up in the creative industry as of late.
The phrase eclectic collage is interesting in and of itself because not only does it refer to a wide array of styles and tastes in the final collage, but it also includes diverse ways in which it can be applied. To wit, it can be visual, as in the graphic arts, but it can also be tangible, as in how you lay out the furniture or decorations on the walls inside your home. As such, this approach to collage is interesting and can provide a healthy challenge to all designers who want to familiarize themselves with this style.
If creating sumptuous masterpieces out of a mishmash of varying forms is right up your alley, then read on.
Etymology of the Word "Collage"
The word "collage" stems from a few different origin sources with quite an interesting, chronological development. If you thought it was a French word, you'd be right, but that doesn't quite tell the entire story.
If we go back far enough in time, "collage" actually comes from the Greek kolla, which translates to "glue." As for kolla itself, its origin isn't definitively known, and it may be from a pre-Greek source. After this, we find the development of the word in the Old French coller, which stands for "to glue"; in modern French, we finally get the right spelling of collage, which translates to "a painting." In modern English, the spelling survives intact as the word "collage" we know and use today.
When you think of this definition, it applies perfectly to what we think of when we say "collage." You're assembling a larger design out of various photographs, magazines, newspaper clippings, ribbons, paint and other knickknacks, ensuring the entire thing stays together on the paper or canvas with glue.
The History of Eclectic Collage
To figure out where eclectic collage came from, we have to analyze where the technique of collage came from. To find that answer, we look all the way back to ancient China, at approximately 200 B.C. It's no coincidence that what we call collage in the modern sense first appeared in China when paper was first invented there in the Eastern Han period of 25 to 220 CE.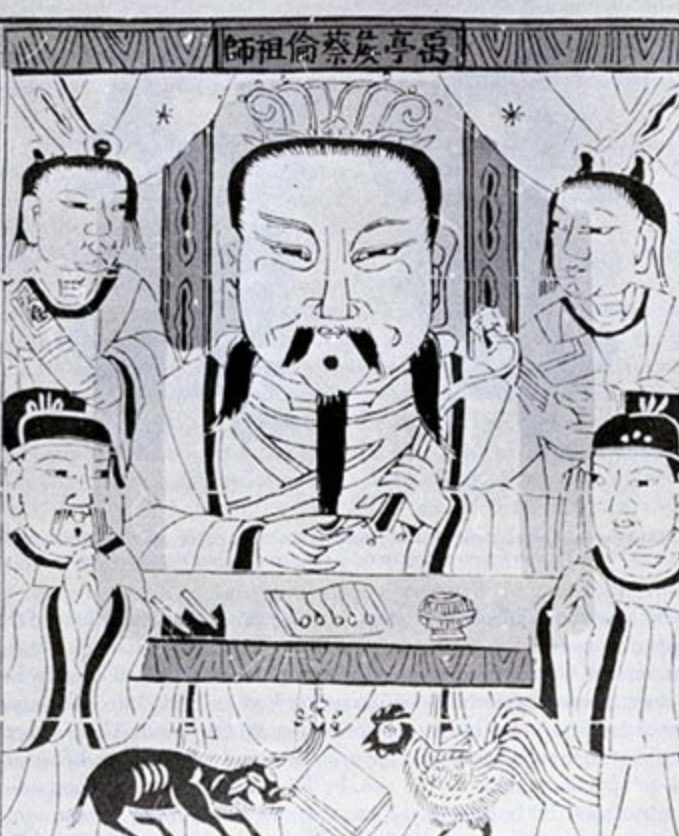 Han Dynasty inventor, politician and eunuch, Cai Lun, is generally the man credited with inventing the papermaking process. Though forms of paper had already existed in China as early as the 2nd century BCE, it was Cai Lun's standardization of the papermaking process and his addition of essential, new ingredients into the process that solidified his claim to the invention. His technique involved suspending felted fiber sheets in water, then draining the water, and, finally, drying the ensuing mixture onto a thin and matted sheet. While papermaking processes have become a bit more sophisticated since then, they still largely share the same, basic actions that were used during Cai Lun's time.
From ancient China, the trajectory of collage takes a giant leap all the way to approximately 10th-century Japan; this is the period where collage became more common and popular with ordinary people. We can thank the calligraphers for this, as they started to apply glued paper as they wrote poetry, by utilizing text on flat surfaces.
Collage next makes an appearance in 13th-century Europe. By the 15th and 16th centuries, gold leaf panels were starting to be used on Gothic cathedrals. At around the same time, collage art in the form of gemstones and similarly precious metals were being added to coats of arms and religious imagery and icons.
By the 19th century, collage had again undergone a transformation, as it was now being used in applications that we're more familiar with in our modern times, such as photo albums, books and memorabilia.
It's interesting to note that famous artists Pablo Picasso and Georges Braque were credited in the early 20th century with coining the actual term "collage" for its use in the visual arts. However, whether the actual practice of modern collage can be attributed to them is a point of dispute, as Victorian photocollage dates to the mid-1800s.
Regardless of who actually introduced collage as a practice for the countless hobbyists and professionals who enjoy it today, one thing is certain: Collage as we know it has always evolved and continues to evolve.
Case in point: eclectic collage. While it can be perhaps reasoned that all collage is, by nature, eclectic, the visual art known as eclectic collage seems to have its roots in grunge collage art, that style of collage that was popular in the 1980s and 1990s, when, by no coincidence, the grunge music scene—epitomized by Seattle bands like Nirvana, Alice in Chains, and Pearl Jam—was in full swing as well.
When we look at grunge collage art, we see traits like:
Graininess
Low fidelity
Fading
Dirtiness
Distortion
Vintage elements
In short, it's basically the visual equivalent of the musical style that bears its name.
So how does this relate to eclectic collage?
Overall, eclectic collage is neater, cleaner and more vibrant. Sure, the collage aspect is still there—the mishmash of different elements—but it takes its inspiration from so much more (hence the eclectic aspect) than just the griminess of grunge.
For a better idea of how collage has evolved over the years, see our huge selection of collage digital assets:
The Characteristics of Eclectic Collage
So far, you've learned about the history of collage and how it led up to eclectic collage. As you'll see, the word "eclectic" in front of collage turns this visual-art technique into something quite special and aesthetically pleasing.
Here are the telltale characteristics of eclectic collage:
Vibrancy
White space
Textures
Patterns
Slight grunginess
A dotting or stippling effect
Haziness
Contrast (color or otherwise)
A layering effect
Cutting and pasting
Overlapping elements
Asymmetry or imbalance
Smudging
Focal points
Abstraction
It's quite a long list, but that simply speaks to the fact of the broad range of influences that are present in any eclectic collage.
Another trait of this design trend is its limitlessness. You can find it on graphic-design pieces just as easily as you can find it as part of a collage wall in someone's living room or bedroom. At the same time, you can also find it in illustrations, photographs, scrapbooks and digital art, to name just some notable places.
Eclectic Collage in Graphic Design
One of the most popular places to find the eclectic approach to collage is in graphic design. This field is literally replete with eclectic collage examples. Here are just some of our favorites.
Font Bundle + Collage Graphics
This graphic design set features fonts and a host of elements that are crucial to you creating your own eclectic collage. Whether you want to put together a straightforward collage or a variation of it (like a mood board), this set has you covered.
It contains the following items to help you get started right away with collage-making:
Polaroid frames
Ripped paper
Brush strokes
Illustrations
Real pressed flowers
Glitter
Splashes of watercolors
Washi tape
This means that designers have everything they need at their disposal to create collages for client projects, hobbyist projects, newsletters, web banners, social media covers, and so much more.
Collage Art Patterns
Putting the patterns at the heart of any good eclectic collage front and center, this digital asset comes with 24 unique art patterns that come in Illustrator, JPG and PNG file types. These elements are ideal for client jobs like designing packaging, conceptualizing branding, or building a website. The set's bright, bold patterns and interesting textures are sure to make any design on any project stand out.
There are also four bonus collage patterns that will surprise you: Terrazzo and watercolor patterns are included for extra design possibilities and creativity.
Collage Colorful Patterns
A great choice for any creative project, this color collection of patterns is a cinch to customize, which leads to a nearly limitless number of possibilities. These eclectic amalgams are beneficial on everything from website projects and wedding invites to business-card design and packaging layouts.
In all, there's a total of 40 seamless patterns featuring vibrant colors, neutral backgrounds to tie everything together, speckled motifs, and unique color palettes that you might not expect. In short, it's useful to any designer who wants to add some collage influences into their creations.
The Epic Collage Maker
As the name says, it's awesome. This highly recommended collection of eclectic textures comes with more than 120 interesting elements, high-resolution PNGs, and vector images. These unique elements are ideal for helping you to create your own collage interpretations.
Some of the elements you'll get in this set include:
Shapes (circles, ovals, quadrilaterals, leaves, smudges)
Hand-drawn elements (swirls, zigzags, scribbles, stars, Xs, waves, peace signs, script fonts)
Strokes (streaks, lines, speckling, curves)
Paper (textures, shapes, colors)
Designers will also receive unrestricted access to any future updates that the maker of this set releases.
Eclectic Collage in Web Design
Websites that take a deeper look into eclectic collage end up contributing to this design trend's presence on the web. Here are some standouts worth mentioning.
Eclectic Trends
This lifestyle and interior-design site features in-depth looks at collage, as in one entry where a designer's presentation for a creative agency is showcased.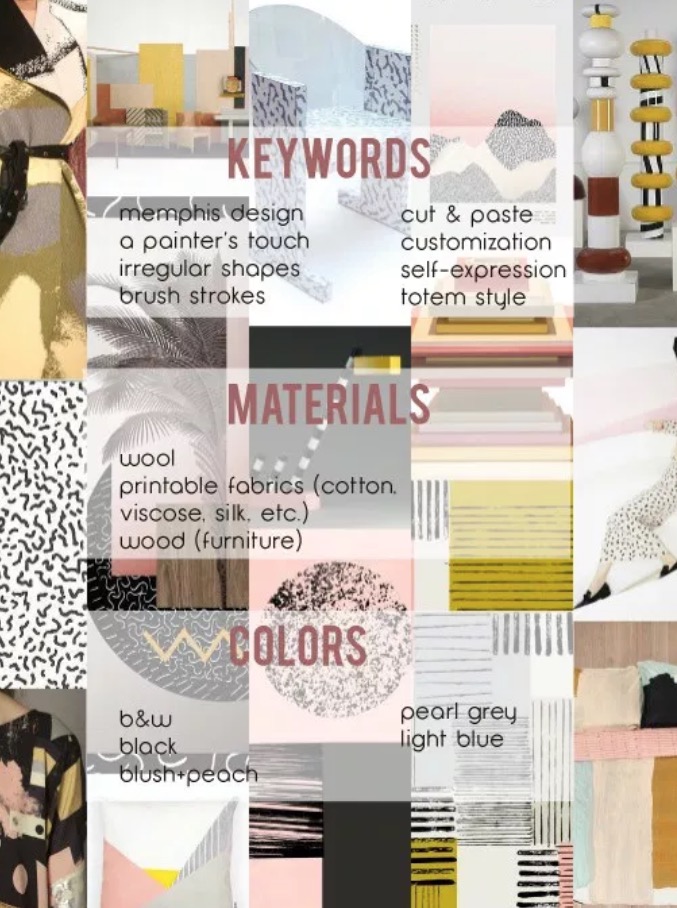 Here, soft and warm colors, interesting patterns and textures, and clothing design come together to create an eclectic collage that feels really consistent, in spite of its different origins.
Memphis Milano
This site dedicated to the wonders of Memphis Design, itself a style that seems to incorporate a feel and look of collage, boasts some visuals that easily fall into the eclectic side of things.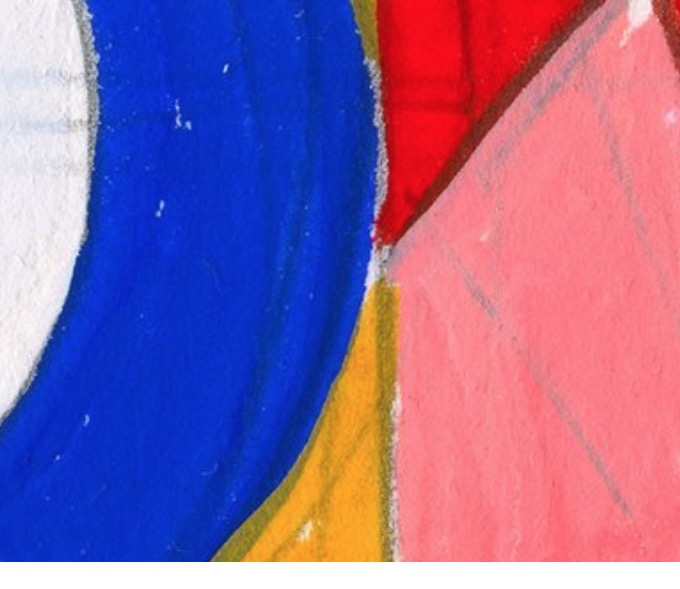 The site's homepage features a couple of hero images that span the entire width of the homepage and seem like they were pieced together from various inspirations. The clashing, vibrant colors and the mishmash of different, assorted shapes makes them look like a patchwork of collage.
Memphis Design, of course, is the 1980s design movement created by the Italian architecture and design outfit Memphis Group, led by architect Ettore Sottsass. Because its furniture designs have been called a shotgun wedding involving Art Deco, Bauhaus, Pop Art, 1950s Kitsch, and even futuristic elements, you can see why its design philosophy is rooted in a collage…of sorts.
Eclectic Collage in Interior Design
When it comes to interiors, the most prominent way that eclectic collage manifests itself is in grand walls of collage, which can be present in any room in the house. It can be your living room, your bedroom, or, if you're really adventurous, your dorm room.
If you're looking to turn a wall in your home into a bona fide art wall, here are some actionable tips to create a spectacular eclectic collage.
Begin With the Middle
Always start your collage wall from the center piece that you'll hang up. After you've hung the first piece, work your way outward, almost like ripples in a pond after you drop a pebble into it. Approaching your collage wall in this way will create an attractive sense of balance.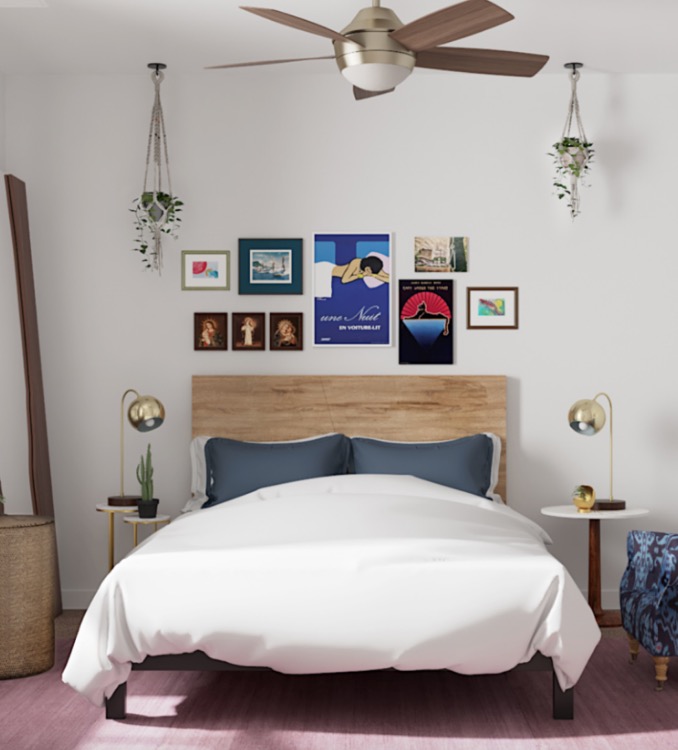 The distance between your picture frames—or other elements you hang on the wall—will determine if your wall collage is cleaner in appearance or really eclectic and somewhat busy. If you want a cleaner look, be sure to leave a few inches of space between each element on the wall. On the other hand, for that very eclectic and overlapping look, you can leave at most just one inch of space between the elements.
It's up to you, so experiment.
Decorate Inexpensively
The perk to creating a collage wall is that it's one of the more inexpensive ways that you can add a great deal of design and flair to a room. While it takes some work, the end result is a sight to behold.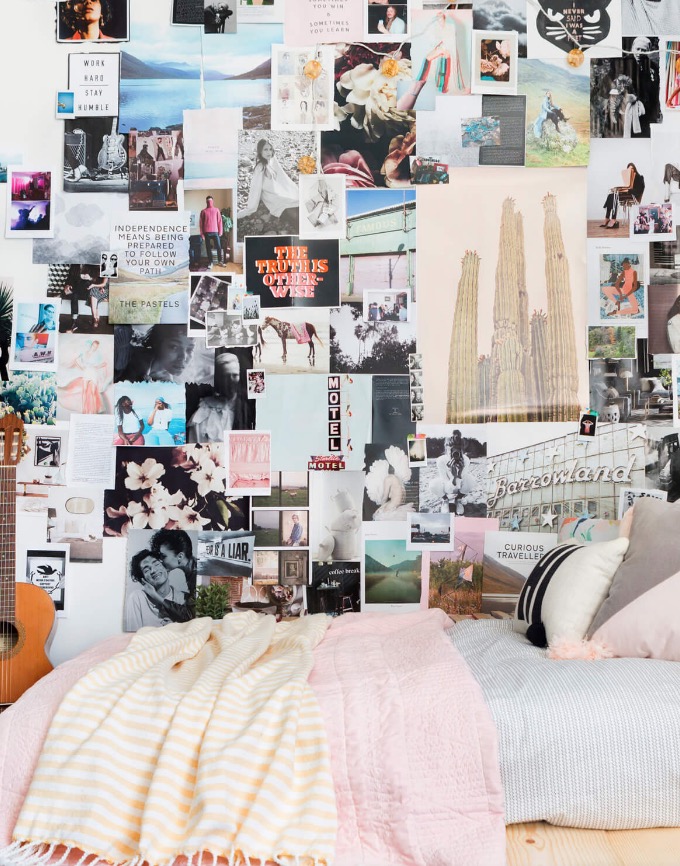 You can start off by clipping pages and pieces out of various magazines you like, again starting in the middle of what will become the entire wall. Then, expand your collage material by adding a diverse range of print materials into the mix, such as:
Polaroids
Flyers
Postcards
Newspapers
Brochures
If you spend enough time on a project like this, you'll eventually build out a great masterpiece that can extend from floor to (almost) ceiling. Not only was it cheap to make, but you and your guests will be looking at a mosaic of clashing, colorful bits and pieces that can easily become a conversation piece.
Get as Eclectic as Possible
The key to any eclectic wall collage is including pieces from sources so diverse that people have no choice but to stop and stare. Don't just limit yourself to picture frames or cut-out pages from magazines; include paintings and even objects like clocks or decorative antlers to the mix.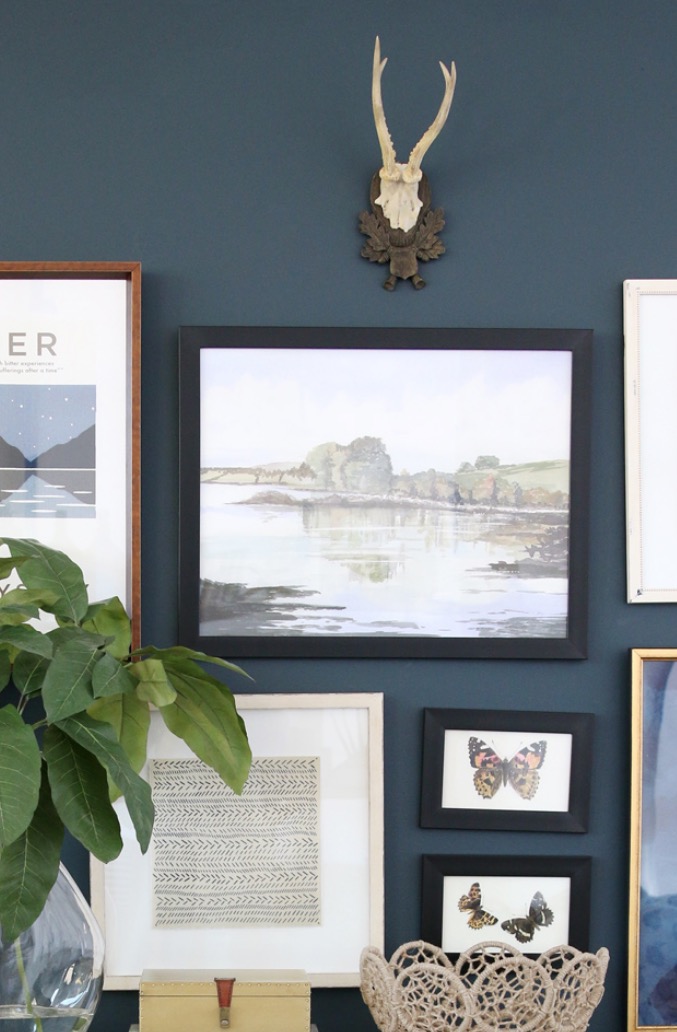 When going really eclectic in your wall elements, consider the following:
Use different-sized picture frames
Go with all neutral colors in the frames and also very vibrant
Choose pictures and paintings that have a good mix of text, colors, and quotes
Throw in a vintage piece or two
Get out of the pictures-only mindset and hang mirrors, clocks, wreaths, antlers, etc.
At the end of the day, you want to create a display on your wall that's so attention-catching that people will study it, like a fine piece of art.
Eclectic Is a Visual Feast for the Eyes
Collage has been around, in one form or another, since the ancient world, making it one of the oldest visual-art techniques known to man. Over the centuries and millennia, it has undergone various transformations as different cultures and time periods added their own, unique spin to things. Today, when we say collage, we can all easily form a word picture in our heads of what that looks like.
Eclectic collage is essentially collage whose inspiration comes from an extremely diverse litany of sources, which explains why there are overlaps and relationships with everything from grunge art and Memphis Design to wall art. It teaches us a vital aspect of making collage as aesthetically stimulating (and therefore interesting) as possible, which is to always show off a multitude of influences and elements within the collage.
---
Products Seen In This Post: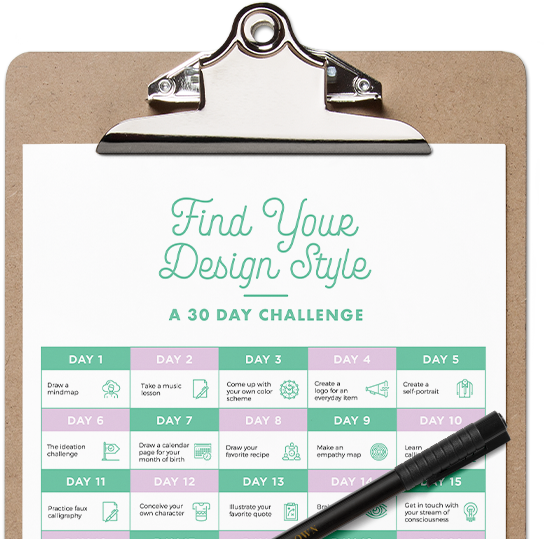 Find your design style in 30 days
Free Challenge Calendar
Having a hard time finding your unique design style? This creativity challenge will get you on the right track.
Download it here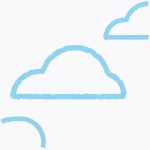 Marc Schenker
Marc is a copywriter and marketer who runs The Glorious Company, a marketing agency. An expert in business and marketing, he helps businesses and companies of all sizes get the most bang for their ad bucks.
View More Posts