Stunning New Year's Graphics: A Curated Collection of Quotes, Photos and Cards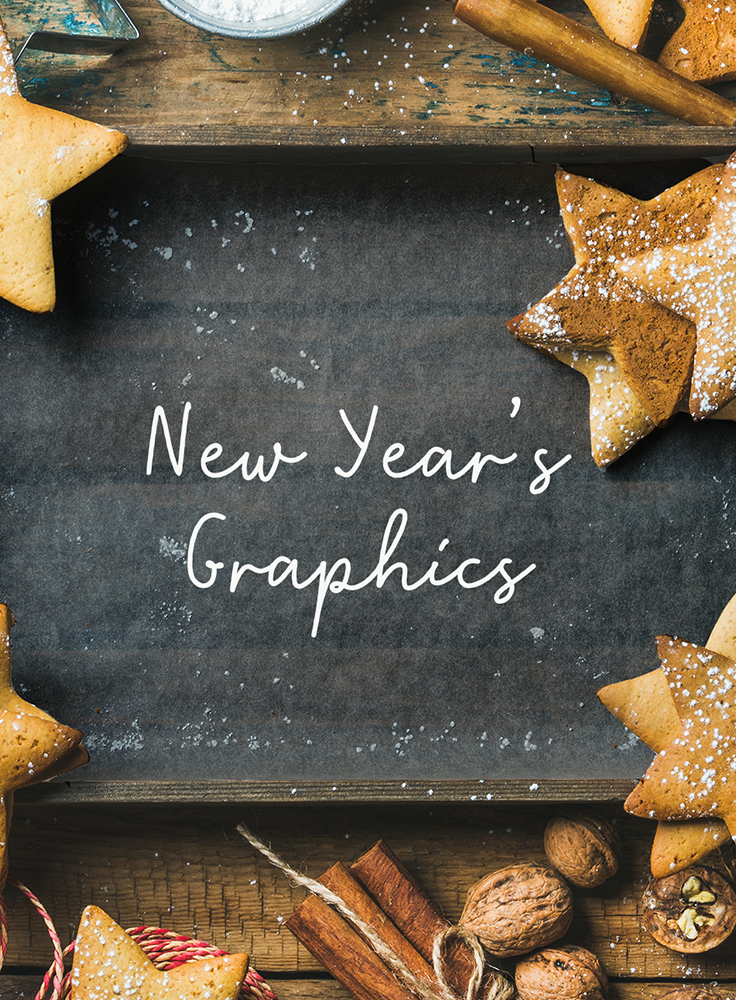 Whether it's for some inspiration, a memorable photograph, or an invitation for a once-in-a-lifetime event, New Year's graphics commemorate a fresh, new start with tasteful typography to match. While New Year's resolutions are quick to fall by the wayside (and very run-of-the-mill), great New Year's graphics will never let you down. Looking for flyers to announce a killer New Year's Eve bash? Or perhaps you're in the mood for a specific email template to wish all of your employees, bosses, or co-workers a Happy New Year? Whatever your motivation, this roundup will have something for your Auld Lang Syne-loving sentimentality. So prepare to unburden yourself from last year's baggage, sit back, and enjoy this vibrant collection of quotes, photos, cards and other New Year-related design inspiration.
New Year's Quotes: Timeless Sayings and Proverbs for Introspection and Purpose
The Internet has opened up limitless opportunities to find quotes for any occasion, but here are some of the topics most frequently sought around New Year's Eve:
Inspiration
Motivation
Inner strength
Philosophy
Love
Determination
Beauty
Perseverance
Perform a quick Google search for "quotes," and you'll see more than one billion search results! To say that quotes are in high search demand is an understatement. Websites like BrainyQuote specialize in offering quotes for any occasion from a whole host of famous and infamous figures throughout human history. Each quote is rendered in the form of a quote picture that's also easy to share on social media, making the proliferation of quotes addictive and highly encouraged. Quotes are further sorted by topics and authors for well-organized searching. Other sites like Goodreads showcase an exclusive popular quotes category, which even features a search engine just for its vast library of assorted quotes from historical figures, authors, notaries and personalities in general. Talk about a quote database. Both popular quote sites also have sections specifically for New Year's quotes. In BrainyQuote's New Year's Quotes webpage, you're treated to a plethora of quotes from an assortment of notaries like:
Ralph Waldo Emerson
Neil Gaiman
Scott Fitzgerald
Diogenes
Mark Twain
William Shakespeare
Here is a memorable example: "I hope that in this year to come, you make mistakes. Because if you are making mistakes, then you are making new things, trying new things, learning, living, pushing yourself, changing yourself, changing your world. You're doing things you've never done before, and more importantly, you're doing something." – Neil Gaiman In Goodreads' Quotes About New Year page, you can choose from a couple of hundred quotes from various, well-known figures like Alfred Tennyson, S. Eliot, Rainer Maria Rilke, Omar Khayyam, and K. Chesterton. Again, here are some of this resource's inspiring examples: "Hope Smiles from the threshold of the year to come, Whispering 'it will be happier'…" – Alfred Tennyson "Now the New Year reviving old Desires, The thoughtful Soul to Solitude retires." – Omar Khayyam These quotes are well-suited as potential source material for new year's graphics like an inspirational email template that you may want to send out, greeting cards you want to hand out to celebrate the season, or perhaps a new business card design that you've been looking to implement. Here are a few New Year-themed email templates from our marketplace:
While you're at it, check out some New Years's greeting cards from our marketplace:
Finally, here are a series of quotes bundles created by shop owners:
New Year's Photos: High-Quality Images to Capture the Moment
There's an old cliché that goes: A picture is worth a thousand words. When it comes to New Year's celebrations, this cliché is the ultimate truth. Instead of describing in words the moment, magic, and feeling you experienced in Times Square with your friends and family, or at your local watering hole when the new year rolls around, a single image can capture this essence more powerfully than anything else. Don't believe that New Year's photos are the way to go to create lasting impressions? Consider the following: ever heard of something termed the picture superiority effect? This phenomenon makes the case that using New Year's graphics like photos is the best way to enshrine the mood and grandeur of any celebration. In sum, it confirms that photos are far better remembered than mere words. This has been shown as true in a plethora of experiments—in essence, it demonstrates that we human beings are visual creatures. From the designer's standpoint, this is powerful information. For example, if you're working on a project involving a new site that needs to go live right before New Year's because it's for the special rollout of an alcoholic drink, you need to communicate the celebratory aspect of new year's to site visitors. You can't do this with mere words alone. If you do, your new site would be rather dull and not fare as well. Entrepreneur Magazine states that "visual content compels audiences to stay on your website for longer." You'd need to pepper your new site with many New Year's-related images, in addition to high-quality images of the new product, to stand a chance at driving traffic. Check out the many new year's photos from our marketplace that would be ideal in such a scenario:
Other design projects call for the use of photos, too, over mere words. If you're designing a travel brochure that features new year's destinations or packages, you'll want aesthetic photos showcasing those destinations and opportunities. If you're involved in creating a flyer that calls attention to various New Year's Eve hotspots around the city, you'll also need vibrant imagery to make your readers pick it up and pay attention.
New Year's Cards: Use Great Design to Get More People to Your Event
Picture this: It's mid-December, and you need to get the invites out for the New Year's Eve bash you're throwing. Instead of sending the typical email, you want to use a more personal touch. You want something tactile that your guests can actually touch, feel, and turn over in their hands to admire and appreciate. The solution? As far as New Year's graphics go, try the old-fashioned, physical, invitation cards. Apartment Therapy featured a helpful comparison of physical invitations versus digital invitations, and some of the distinct pros of keeping it traditional include:
Inclusiveness – Everybody has a physical address, but not everyone has an email address or is on Facebook
Design sensibilities – If you're a designer, you can show off your design chops a lot more deeply when you go with a physical card instead of a digital one
Confidentiality – You don't want strangers and the uninvited crashing your new year's bash, so sending traditional invitations guards against an email invite being incorrectly forwarded to somebody or a Facebook invite being seen by the wrong people
Clarity – Physical cards offer unprecedented clarity because they can individually address numerous people in turn, whereas an email invite to, say, the head of a household's email address makes it less clear who all specifically in the household are invited to an event
If this has you sold on the power of tactile invitation cards, then take a look at our huge selection of New Year's cards that are ideal for any soiree or bash that you're throwing on that fateful night:
The way you design a card is also at the core of how many people end up going to your event. Let's quickly look at the most crucial elements of winning New Year's cards: 1) The copy – The words you use to convey the importance of your New Year's event and why you want certain people there has to be persuasively worded. Invitations should be personalized with the names of the person and include calls to action, urgency, and an appeal to one's emotions. Paragraphs and sentences should be short, and a "chunking" effect should be used to ensure the copy is broken up into smaller, digestible snippets. 2) The typography – How you make what you write look has a huge impact on response rates and general interest. The fonts you use should be readable and legible. You might be tempted to use fancier typefaces, but that tends to make an invitation harder to read and understand rather than creating a sense of elegance. Instead, use sans serif fonts that are simple and minimalistic for great readability. 3) Symmetry – If your invite's design elements (copy, images, any insignias, emblems, etc.) are well-balanced because they're centered on the card itself, this creates a nice, aesthetic sense of symmetry that's pleasant to glance at. Using symmetry adds to the overall appeal of the card. 4) White space – A card announcing a New Year's event needs to emphasize and draw attention to the most important information: the location, time, data, and other crucial details. White or negative space (which doesn't have to be white, per se) is a solid-colored area around this crucial information that frames it like a border. The effect is to make the actual information stand out more noticeably to readers. 5) Colors – Another useful design element in your card is your choice of colors. Colors enliven the design presentation and give helpful accents and touches to your readers. Colors are also used to make important information stand out—like who the sender is, what the name or title of your event is, etc.
New Year's Graphics: Typography, Illustrations & Flyer Templates
New Year's graphics aren't limited to just quotes, photos, and cards. You'll find a lot of creative New Year's designs centered around different fonts, illustrations, and flyer templates. New Year's typography is festive font that epitomizes the celebratory mood of people as the clock counts down to midnight. These graphics are apropos for anything from photos that need a splashy New Year's font to a template for a restaurant menu that has a special course just the last few weeks of December. This festive typography comes in all sorts of shapes and sizes, from creative hand lettering to exotic calligraphy. They smartly spruce up any ordinary card, banner, or design to give them that unmistakable New Year's flair that's perfect for the season. Here's an assortment of finely-crafted New Year's typography from our marketplace:
Then, there are New Year's illustrations, which are attractive, graphical elements for use in anything from posters, t-shirts, flyers, and artwork that you want to distribute just in time for the new year. These illustrations come as vector or PNG files to allow you to design overlays for images, badges, stickers, tags, and other marketing materials. Creative designers won't have a shortage of ideas about how and where to use these illustrations. Here's a selection of New Year's-themed graphical illustrations from the marketplace: 
Now, if you walk the streets of a busy metropolis on New Year's Eve, what's the first type of advertisement material that you usually encounter? Flyers, of course! Whether it's those stapled to telephone poles or pasted to walls, there seems to be no shortage of them in the days and weeks leading up to the big night. Throwing a party or big get-together on New Year's Eve means that you want a lot of attendees for it to be considered a success. Getting the word out over digital approaches like social media and text messages only reaches a certain number of people, but flyers on the street means that many passers-by will see the announcement for your big soiree. For these occasions, you could design your own flyer from scratch and by hand, or you could do the more efficient thing: get one of the many attractive flyer templates to advertise your New Year's event quickly. Here's a rundown of some of the best pieces we have in our marketplace: 
Graphics That Stun Other seasons usually get more attention when it comes to graphics. Think of Halloween, Valentine's Day, and Christmas. New Year's isn't traditionally associated with neat graphics, but this curated collection should make you rethink that. Whether it's the inspiring quotes that you'll draw strength from next year or the beautiful New Year's photos that enliven any presentation or site, it's clear that the transition from the old year to the new one provides a lot of design inspiration and ideas.
---
Products Seen In This Post:
Getting started with hand lettering?
Free lettering worksheets
Download these worksheets and start practicing with simple instructions and tracing exercises.
Download now!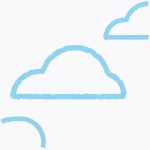 Marc Schenker
Marc is a copywriter and marketer who runs The Glorious Company, a marketing agency. An expert in business and marketing, he helps businesses and companies of all sizes get the most bang for their ad bucks.
View More Posts