Design Trend: Americana Style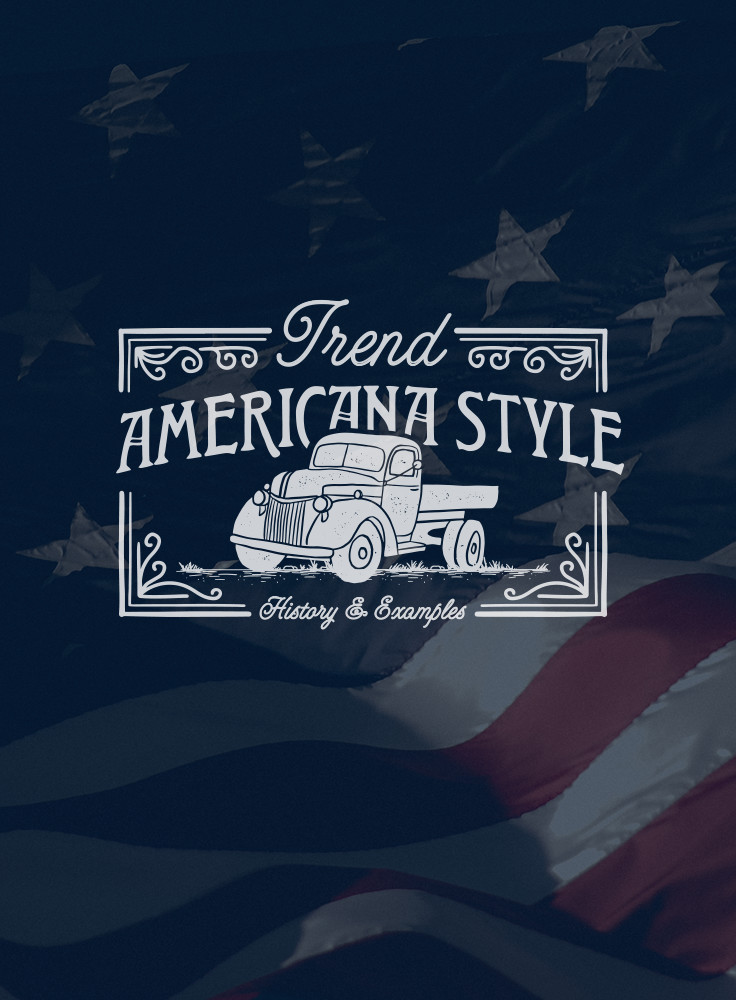 Think of Americana style as design, interiors, colors, patterns, graphic design, and everything else that celebrates America's cultural heritage, history, folklore, and geography. It's a classic style that never goes out of fashion or falls from popularity. You can call it timeless. The key word here is classic: Americana never goes out of style because it's homegrown and therefore touches on the nostalgic aspect of the unique American spirit. Patriotism, ideals, and values central to the American experience are vital themes in this design trend, as well as vintage elements that add a historical touch. All the memes you're used to when you think of America—the Flag, the Star-Spangled Banner, apple pie—are fair game here. It also goes beyond this to include famous American brands (Disney, Coca-Cola), monumental eras (The Golden Age of Capitalism), and cultural icons (George Washington). In this guide, you'll learn how to wrap yourself in this style, whether that's in graphic design, for the home, or anything in between.
The Influences of Americana Style
When we talk about this particular design trend, we have to acknowledge other design movements that occurred in different parts of the world and influenced the development of what we know today as Americana. Design movements that have embraced a nation's culture and folklore are a fixture in many locations around the globe. One of the first that jumps to mind is the Arts and Crafts movement that originally came out of Britain in the mid 19th century. This movement eventually went beyond the borders of Britain to see great influence around the world. Not only did it touch the rest of Europe and North America, but it also spawned a related movement in Japan, called the Mingei (a Japanese folk-art) movement. Rooted in traditional craftsmanship, Arts and Crafts favored minimalism while highlighting folk and romantic styles of decoration. It was a rebellion against the poor state—real or imagined—of the decorative arts at that time in Britain and the accompanying conditions that gave rise to such a sordid situation. In this way, Arts and Crafts was an anti-industrial movement, as its founders criticized everything from modern factories and the use of machinery to the division of labor and the increasing disappearance of traditional craftsmanship.
It's in this movement's idealization of folk design and décor that we see the similarities to the elements of Americana style. Whereas Arts and Crafts celebrates the folksy simplicity of handmade craft production, Americana celebrates the romanticism of America-centric folklore and design. While we're on the subject of nostalgia, history and folk aspects of design, we have to touch on retro design, too. Retro, or vintage, is anything that intentionally imitates styles, designs, colors, and aesthetic styles from the past. In simpler terms, think of it as a throwback to an earlier way of doing things. Americana—with its focus on vintage and the idealism of a simpler time gone by with smaller towns far removed from the complexities of 21st-century hustle and bustle—certainly draws on the retro style in some aspects:
When you associate Americana with county fairs and still being able to get cotton candy for just a nickel, that's retro's influence.
When you think of Americana epitomized as 1950s' diners, hot rods, fries, milkshakes, and drive-in movies, that's a touch of retro.
When Americana brings about visions of the Statue of Liberty at the turn of the century, welcoming poor immigrants looking for opportunity—that's retro influence.
For more inspiration and ideas on how retro and Americana enjoy similarities and touch on the same themes, here are several retro digital assets from our huge selection: And here are several examples from our large selection of Americana digital assets:
Characteristics of Americana Style
The characteristics of this style of design are unmistakable. You'll know you're looking at it when you see it—and we're not just talking about the traditional red, white, and blue color scheme. Creations in this style are bold, proud, vintage, patriotic and even somewhat industrial. If you're saying to yourself that this style touches on a wide range of themes, you're right. It's all at once inspiring, comfortable, and reassuring. Here's a look at the different ways that characteristics of this style can appear in various mediums.
Colors
Red, white and blue are a dead giveaway, but Americana is complicated enough to venture beyond this expected cliché. While its traditional colors are predictably bold and vibrant, more subdued takes on these colors are fair game, too, such as:
Dusty red
Cream or off-white
Faded blue
These more reserved hues allow designers the freedom to play around with different shading for pleasantly surprising effects.
Graphic Design
Americana graphic design gets straight to the point: designers embrace America's traditional colors against unique, sometimes abstract, backdrops. Doing this creates a very interesting effect, whereby objects you normally wouldn't associate with Americana get the red-white-and-blue treatment as well. The use of balance also figures into the equation. One color doesn't overpower the others, nor does it steal the show. Instead, each color is given equal weight in a design to draw attention to the ideal of equality for all. Have a look at how some of our Americana graphic designs seamlessly incorporate traditional colors into their aesthetics:
Interior Design
The proper use of color can turn any home into a vibrant and welcoming homage to this design trend. In essence, they give you the opportunity to experiment with different hues and tones, thereby either creating a more organized feel or a hodgepodge of curiosity. For example, painting a wall red evokes images of rustic Americana, while a cooler living room full of blue couches and seats is a nod to classic Americana. Of course, you can combine reds, whites, and blues in the same room for the ultimate take on this traditional color scheme.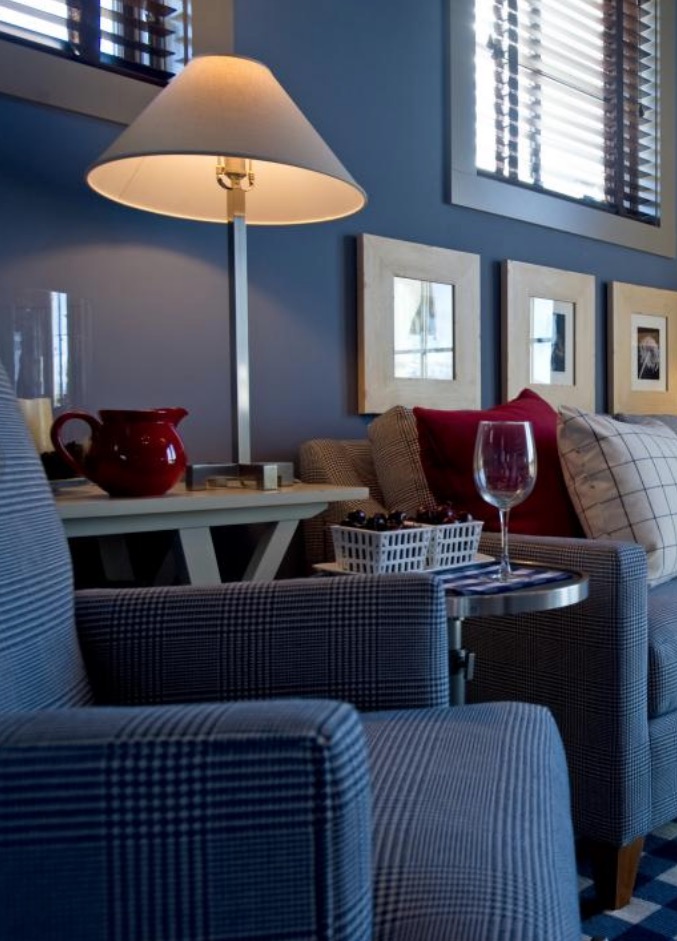 You can also throw in some patterns with these colors: by painting a wall in vertical red, white and blue stripes, you produce a bigger sense of space in the room while maintaining its Americana feel.
Websites
Websites that sell America-related products naturally make generous use of the traditional, red-white-and-blue color scheme. This helps them tie into their pro-America theme, making for consistent branding.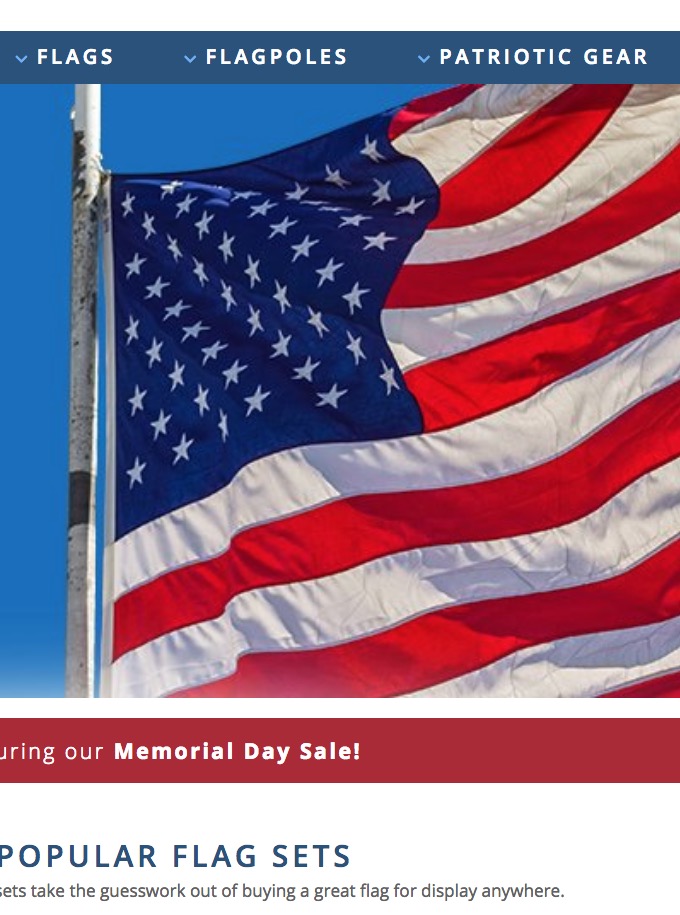 Whether it's T-shirts, mugs or simply the American flag, these web destinations take advantage of America's most beloved colors to digitally contribute to Americana.
Patriotism
You can't celebrate cultural history and heritage without a healthy dose of patriotism; Americana style features this in droves. Motifs that highlight patriotic themes are all the rage in this design trend. Think of illustrations, shapes, icons, and elements involving:
Stars and stripes
Baseball
Old Glory
Colors (red, white, blue)
Fireworks
Columbia (personification of the U.S.)
Uncle Sam (American military might)
Apple pie
Graphic Design
Graphics that embrace the patriotic quality of Americana style stand out instantly due to their unapologetically confident attitude. Look for a lot of flag themes here, whether it's stars, stripes, or a combination thereof on an assortment of objects, everything from stickers and posters to icons and illustrations. Check out our Americana digital assets that espouse particularly patriotic themes:
Interior Design
When it comes to décor, patriotism means showing off American pride, but toning it down just a little bit to create a comfy and livable home environment. Whereas you might proudly fly the flag outside the home, inside the home, framed American flag paintings are all the rage. Touches like that still display patriotism in a quieter, more subdued way that's more appropriate for an indoor setting. Incorporating designs that touch on significant eras in American history is another neat interior-design strategy. The Industrial Revolution was a significant part of America's development and growth, so why not include industrial touches in your home décor, too?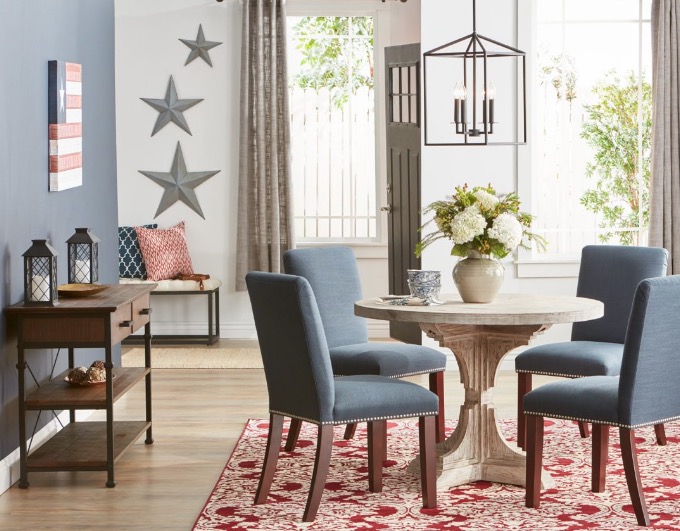 Some examples of industrial influences for the home are:
Weathered wood
Steel
Iron
Implement this aspect of Americana in your own home via clever contrast. For instance, if you have a room with contemporary, red and blue furniture, throw in an older dresser that has a weathered-wood look into the mix. Now, you have a room that embraces the traditional color scheme of Americana—along with its industrial roots.
Websites
Websites that incorporate this trait of Americana go all-out. It doesn't matter what the website is about. From e-commerce products to platforms of obscure political parties, Americana websites deck themselves out in the U.S.'s traditional colors, calls to salute Old Glory, and references to the Constitution.
These websites:
Educate visitors about American culture and heritage
Promote faith, the military, and the 2nd Amendment
Unabashedly celebrate patriotic ideals
Retro or Vintage Look
Not to oversimplify, but imagine anything grungy or faded, and you get a good idea of what it means to go retro or vintage. When you take an object that people associate with the past—such as Harley-Davidson motorcycles, classic Hollywood movies, jukeboxes or classic cars—and give it a faded look, then you're fully immersed in the vintage look. This approach lends itself well to Americana because many themes in this design trend are rooted in nostalgia, items or elements that aren't necessarily widely popular today, but that people all over still remember with great fondness. Think of vintage postage cards like the Linen Type variety that were such popular examples of graphic design in the 1950s, during the appropriately named era of Midcentury Modern design. Also think of classic American vehicles and their accessories, like one-of-a-kind hot rods and their accompanying car grills. Vintage generally has the following qualities:
Textures
Graininess
A "worn" or "washed" look
Roughness
Neutral color influences
Shading
An old-timey appearance
Graphic Design
Whether it's looking back at the era of classic American cinema, bygone design trends like Art Nouveau or Art Deco, or just appreciating the simpler times of small towns and cities—retro captures this aspect of Americana beautifully. Retro graphics with an Americana focus highlight elements like:
Baseball and related elements (bats, gloves, etc.)
Small towns
Vintage illustrations of turn-of-the-century hair and grooming styles
Classic American automobiles
Various stars and stripes patterns
Country influences like farms and tractors
Animals like eagles, bears, moose, and buffalo
Take a look at these Americana digital assets that highlight the retro or vintage look:
Interior Design
Decorate your home to give off a vintage Americana look. The end result of adopting this in your home is a lived-in and worn appearance and feel, which heightens the sense of coziness you'd want in your daily surroundings. Note that you'll also make your home more rustic when you add vintage touches.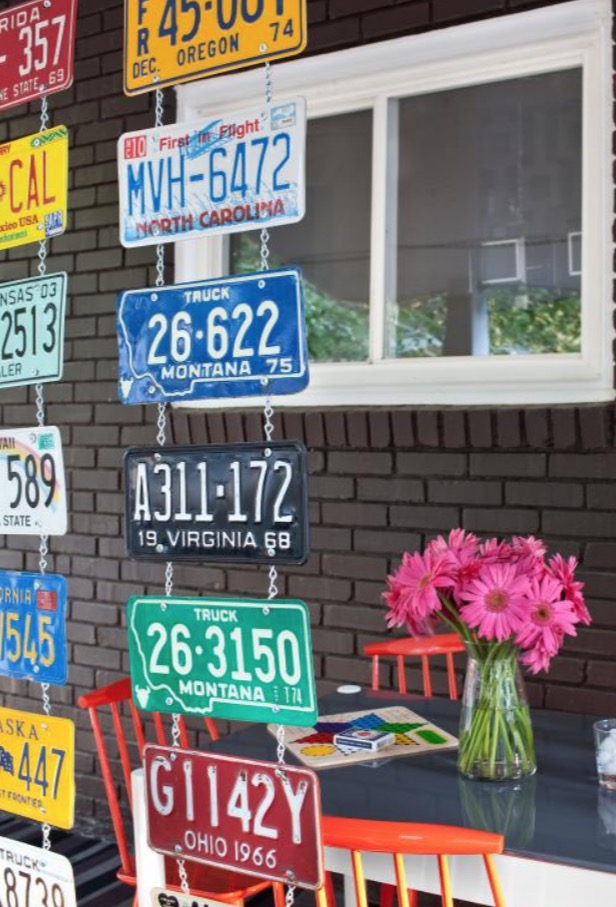 Something as ingenious as stringing together a series of vintage American license plates and then hanging them from a wall in your living room or bedroom can effectively create that retro look in your home.
Websites
The websites that cater to the vintage quality of Americana tend to specialize in historical artifacts and memorabilia. They accordingly showcase an old-school design that's more concerned with displaying their missions' purpose than keeping up to date with the latest design trends. Expect more minimalistic and bare-bones designs from this aesthetic.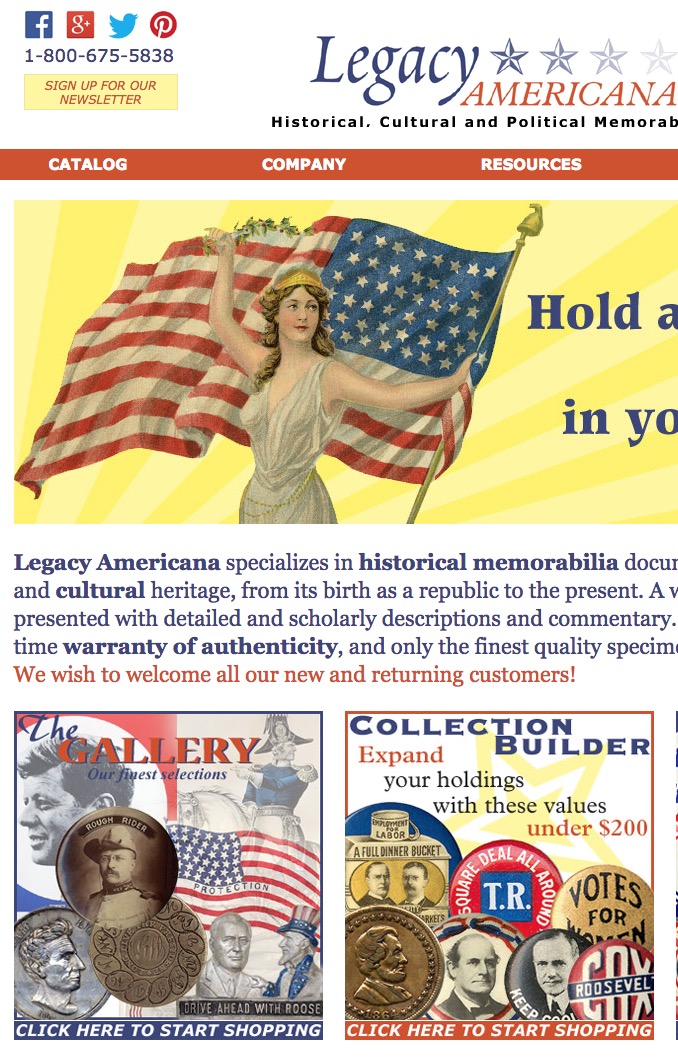 Both the colors and images of memorabilia used on these websites are somewhat faded or give that type of appearance, dovetailing perfectly with the overall vintage approach.
Logos and Other Insignia
Whether you call it an icon, mark, brand or emblem, one thing's clear: Americana style is full of logos to symbolize the pride and rich history of the American experience. Navigate your way through many designs in this style, and it's soon apparent that logos celebrating American ideals spring to the forefront. Some notable examples include:
The bald eagle (whether in profile or silhouette)
Motorcycles
Classic cars
The flag
The bear
The geographic shape of the country
Stars
Stripes
The buffalo
To design with the full force of America's cultural history, it's a smart move to include some of these logos in your creations or to make just one of these logos the sole focal point of your design.
Graphic Design
Logos are a big focal point of Americana graphic design. Many center on recognizable objects that epitomize some aspect of the American experience, including national birds or animals like the bald eagle or those common to the American frontier, like elk or bison. Universally known symbols like stars and even wordmarks like "patriot" and "hero" are also staples of the logos you'll find in this design trend.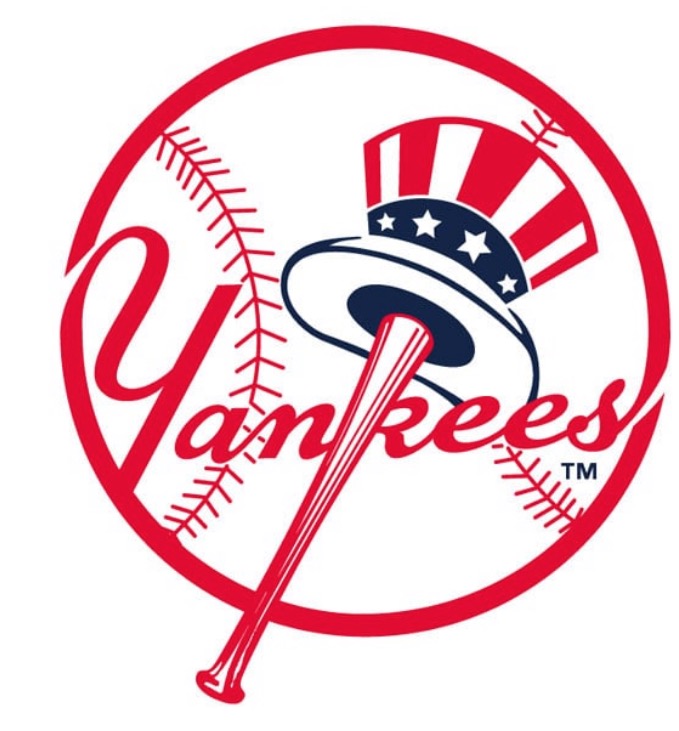 If we venture into sports, we see that numerous baseball teams also have decidedly Americana-themed logos, such as the New York Yankees and the Washington Nationals. See a selection of our Americana digital assets with a logo-centric focus:
Interior Design
As with graphics, interiors benefit from having Americana-themed logos added to them. Adding something as basic as a red bedspread with white stars to your bed is instantly symbolic, while the busts of various presidents on your mantle or bookcase add a decorative touch that represent freedom and authority.
At the same time, the logos or shapes don't always have to strictly relate to American themes to capture Americana. For example, even buying patterned pillows with an array of circles, crosses and other geometric designs—as long as they retain that traditional American color palette—can turn your living room or den into a Fourth of July emblem the entire year round.
Websites
Perhaps the website that best represents an Americana-themed logo is the official White House website. Its logo, appropriately enough, is either a blue or white (depending on which pages you visit), 2D silhouette of the president's home at 1600 Pennsylvania Avenue.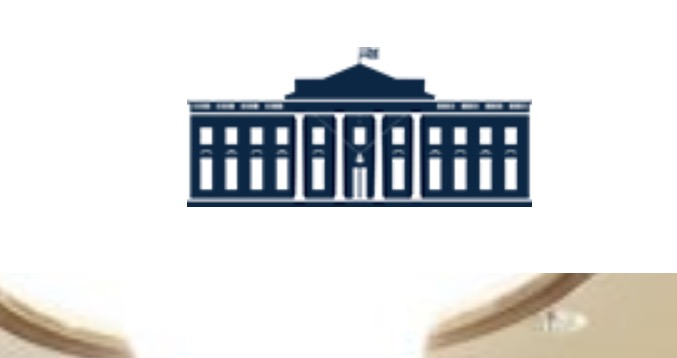 Further, the website also features the Great Seal of the United States, against a dramatic, dark-blue background.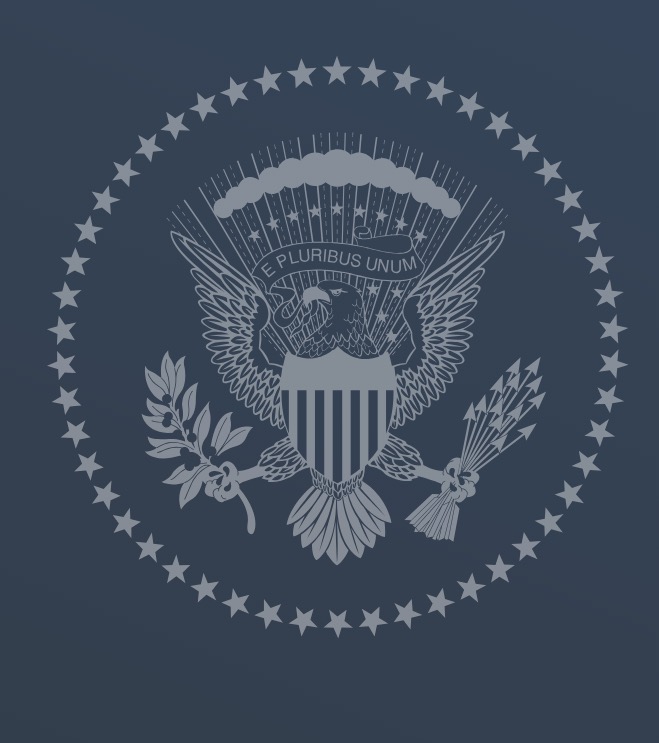 In keeping with the political themes, both the websites of the GOP and the Democrats also feature Americana logos: the star-bedecked elephant for the Republicans and the blue-and-white lettermark "D" inside of two circles for the Democrats.
A Comforting Design Trend
Consider Americana style as an example of a reassuring design trend because it lionizes everything about a country's history, culture, and folk traditions. It's the design equivalent of sitting on the porch of your grandma's house for the Fourth of July weekend or of eating warm, filling and hearty apple pie. Unlike other design trends that fall in and out of favor with the passing decades and sensibilities of the public, Americana style has timelessness on its side. Recognizing what makes your country unique never gets old.
---
Products Seen In This Post: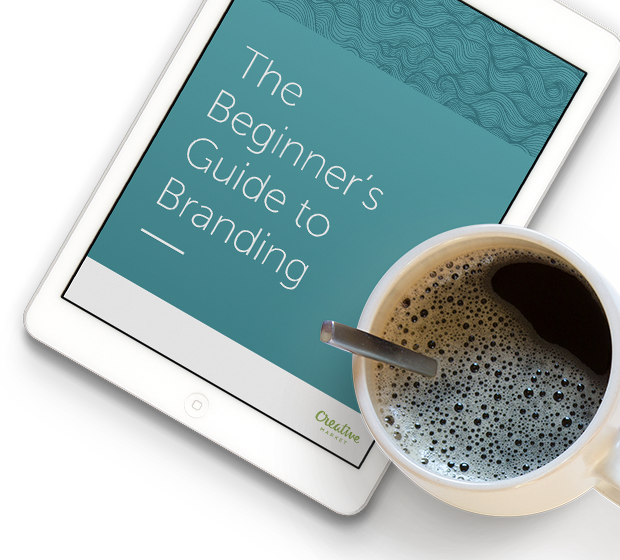 Free Beginner's Guide to Branding
Designing your own brand?
A fun, friendly, FREE guide to build a stellar brand identity.
Download now!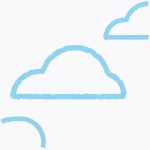 Marc Schenker
Marc is a copywriter and marketer who runs The Glorious Company, a marketing agency. An expert in business and marketing, he helps businesses and companies of all sizes get the most bang for their ad bucks.
View More Posts