Life as a Digital Nomad: 10 Designers Share Their Tools
Want to know what tools digital nomads use to stay sane and productive? We asked our Top 10 Shop Owners who are also digital nomads, and here's what they said.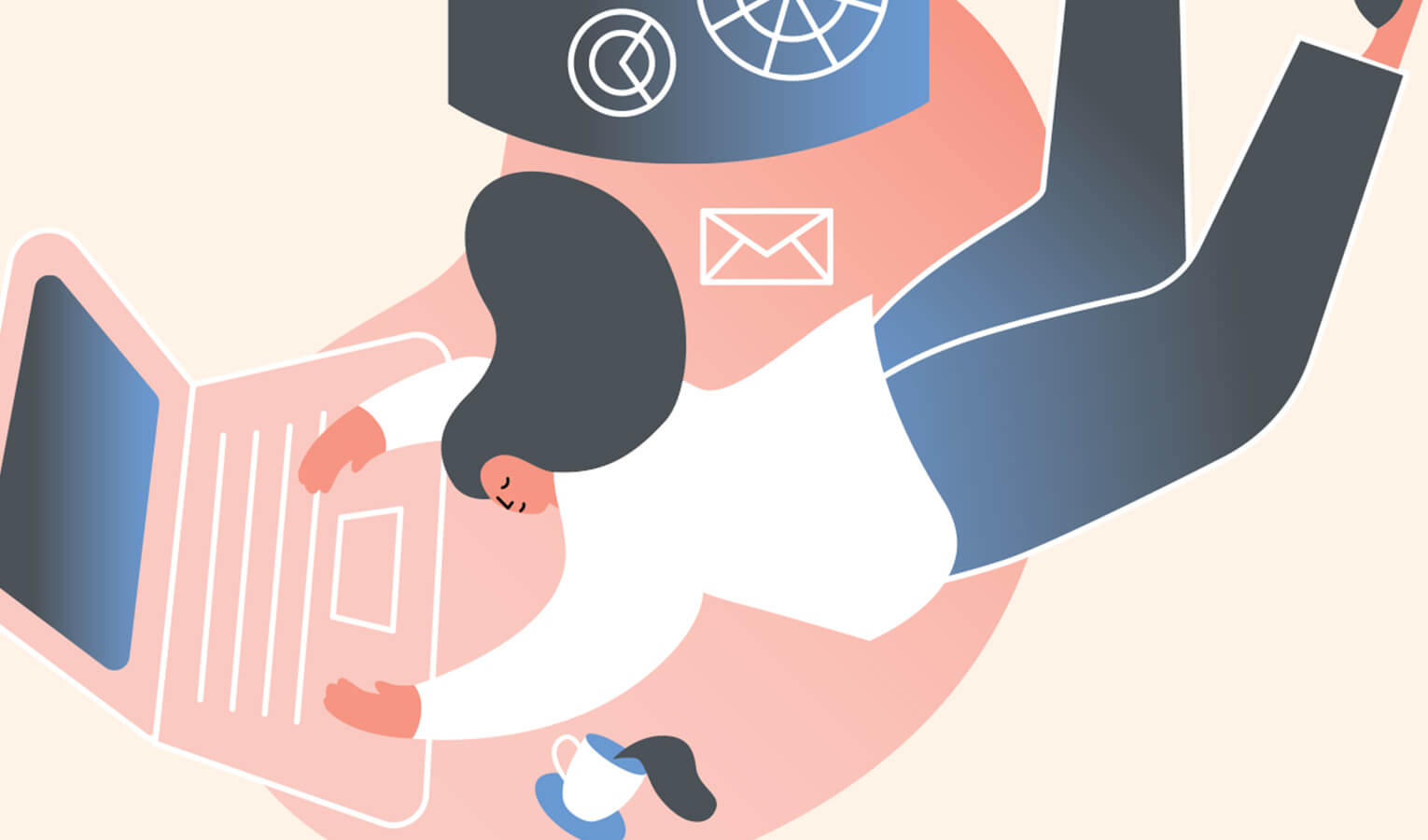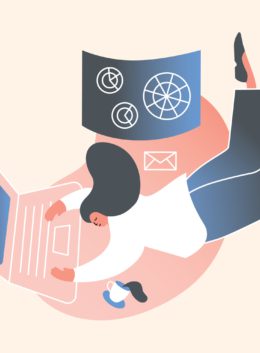 Becoming a digital nomad when you're already a graphic designer isn't the easiest thing in the world. While this career path is rewarding due to the sheer freedom—and the traveling is a great bonus—there are numerous challenges you have to master to make the most of becoming a digital nomad. This kind of lifestyle isn't for everyone, but, for those who have the passion for it, numerous benefits and overall empowerment await.
What makes this lifestyle possible is the use of the right tools, which makes all the difference to productivity and delivering fantastic results for your clients. Thanks to the interconnectivity of the web, digital nomads have the same advantages as their counterparts who are based in one location. In other words, distance and remoteness are no longer barriers to delivering high-quality work while living the transient life you want. It comes down to how you empower yourself with the right platforms.
We asked 10 Creative Market shop owners, who are also remote workers, what their go-to tools are. Here's what they revealed.
1. Optimize Your Processes
Being a digital nomad means having to juggle many things at the same time to get projects done in a high-quality process for valued clients. When you're traveling, there's nothing like the security of being able to consistently depend on a wide assortment of tools—essentially, having an overall system in place—that ensures great results.
2. Lean on Mobile Devices
Technology is a must for any nomad who wants to thoroughly succeed in the digital nomad lifestyle. The perfect combination of hardware and software unites to create a truly portable canvas for designers on-the-go.
Marina, the shop owner behind Popmarleo, says her go-to tools are those with easy-to-use interfaces and UX. Currently working on digital nomad jobs in the city of Marmaris in Turkey, she's enjoying the chill vibes of this resort town by partaking in all sorts of sports like kiteboarding and spearfishing (and it also helps keep her fresh and productive).
She can't live or fulfill client projects without her Apple Macbook and her Wacom graphic tablet, along with her software of choice: Adobe Illustrator. Luckily for her, Illustrator is compatible with her Wacom graphic tablet and her iOS devices.
"I'm using my Macbook and a simple Wacom tablet. I got an iPad last year but did not yet make any use of it. I'm so attached to Adobe Illustrator: I love to sketch directly in AI with a blob brush. The newly released Illustrator for iPad is, at the moment, a fun toy."
3. Collect Inspiration and References On the Go
Becoming a digital nomad hinges on creating balance. It's not just the work-life balance that we're talking about, but, just as vitally, the equilibrium between old-school tools and equipment that's more in line with 21st-century technology.
For Shop Owner Andres Moreno at Nimatype, relying on tried, tested, and true tools that have been around forever—along with digital tools—is how he's thrived in his travels. Working off some of his lodging costs in the places he stays has also helped him keep expenses low.
While the pandemic is understandably making it challenging to travel unimpeded these days, Andres is confident he'll be hitting South America, specifically Argentina, in the near future.
"Besides basic luggage, when traveling, I always bring a pencil and a notebook to write down quick ideas, and, of course, my computer to work and keep connected. A camera is also essential since I love nature, but I also like to keep a record of nice logos, illustrations, lettering, posters, graffiti, etc., that I come across on my journeys. Another thing that I must have with me is my music; sometimes, there is no streaming, and I would go crazy without music."
4. Try Canva and Browser-Based Design Tools
Canva has been a runaway success since it launched in 2012. This platform, which makes it easy for designers to create visual content like social media graphics and presentations (just to name a few), is free to use and also offers paid subscriptions. Featuring both a desktop experience and app, it's ideal for the digital nomad traveling with their device of choice. We also have a subcategory for Canva assets at Creative Market.
Shop Owner Giovanni, from Creative Presets, puts all his faith in Canva:
"My favorite tool ever is Canva. As a designer, Canva is an amazing and quick way to create things and organize my files."
5. Reduce the Number of Tools You're Using
This is one of the hardest pieces of advice for nomads to follow. If you're considering how to become a digital nomad, remember that it doesn't depend on using as many tools as possible. When your platform count gets too high, it has the opposite effect of empowering your productivity and creativity: instead, it starts to weigh you down.
That's what Daniel Schwarz discovered throughout his years of being a digital nomad.
"As for tools, I do have a few, but I try to limit the number of tools that I use. I find that tools, especially management tools, are mostly procrastination disguised as productivity. I think the tools that I couldn't live without would include:
Adobe XD
1Password
Shopify Theme Kit
Affinity Designer
Alfred
iA Writer
PixelSnap
Postman
Optimal Workshop
Whimsical
Typeform
Shopify
Google's Lighthouse audit
Google Search Console
Twitter (@mrdanielschwarz)
Café culture – I work from cafés every day
6. Balance Design Tools With Tools to Actually Run Your Business
It happens so often to designers: they're caught up so much in their craft that they sometimes tend to forget that they're business people, too, and therefore need a well-rounded set of tools. This is particularly true for digital nomads who need meeting and accounting support as they're working on their projects from various places.
In Caroline Mackay's case, she understands this all too well, which is why her essential tools of the trade center on more than just strictly design ones. Her go-to tools include communication apps and finance tools.
"The absolute essentials are my MacBook, an Adobe Creative Cloud subscription, and a reliable Wi-Fi connection! My favorite tool to use is my Wacom tablet, which I use for illustrations and drawing icons, but also just as a mouse. Intuitive accounting software is also really helpful. I'm using one called Rounded. I use Zoom for video meetings and Slack to make it easy to keep in contact with clients and run projects smoothly."
7. Look Out For Specialized Apps
On the other hand, if you're a designer with a special focus on a certain type of digital nomad jobs—such as designing for user-interface screens, for example—you may want to drill down specifically into tools that optimize your craft. This empowers you to really become a specialist at what you do and turn out high-quality work each and every time.
In Wei Liu's approach, finding the tools that help him create better UI, UX, web design, and branding experiences are priceless. As the co-founder of dineHQ, a web design, and digital agency, he relies on design-heavy tools to please clients and create aesthetic visual experiences.
"As a designer, I mainly focus on screen designs like UI/UX, web design, and branding. My main design tools are an iPad with Apple Pencil and an iMac.
Here are the apps I use every day:
Paper by WeTransfer – to sketch ideas
Figma – my main design tool
After Effects – animation design
Drama – for animation and prototype design
Cinema4D – to create 3D visuals
Eagle – to collect inspirations
Raindrop – to collect bookmarks
Iconjar – my icon manager"
8. Be Willing to Change Up Your Workflow
Flexibility is necessary when you weigh how to become a digital nomad. Based on where you are and what projects you're seeing through to completion, the equipment you rely on shouldn't always stay constant. That's why you need to evaluate different options and intrepidly make changes, as one of our digital nomads found out.
ThePolovinkin, whose designs center on pixelizated and digitized patterns and is still a full-time digital nomad even during this pandemic, made the change from PC to Mac, along with a jump from Adobe tools to iOS apps. This enabled him to adjust his workflows to better accommodate the designs he was interested in producing.
"A few years ago, I had used a PC laptop, a Wacom Intuos creative pen tablet, and Adobe illustrator for up to 90% of my time spent on projects. Now, I use my iPad Pro and the Pixaki app. Sometimes, when I need to convert raster to vector, I use my MacBook and illustrator."
9. Be Mindful of Your "Traveler" Creative Mindset
It's hard not to work when you spend so much time on the road because both your creativity and finances will dwindle. Even on road trips—when you're hitting one town after the next—a good digital nomad will always find inspiration.
That's the way it is with Yuliya Derbisheva, a digital nomad and watercolor illustrator from Europe. She and her husband travel at least three times a year, with the highlight being a big summer road trip starting in Russia and going through Greece, Belarus, Poland, Switzerland, Austria, Italy, and many other places. She's learned not to bring watercolors on her trips because the water quickly evaporates at the beach, but she won't leave home without her computers and digital devices.
"We usually take two laptops and an iPad with us. On my iPad, I draw linear illustrations and make sketches for new sets. The laptop is almost better suited for this. When traveling, I often finish my sets: I make ready-made designs, create previews for Creative Market, add new sets to the site, promote them, and communicate with customers. When traveling, the brain works differently; it is more relaxed and therefore able to generate new ideas. This helps a lot with your work."
10. Mix Virtual and Traditional Instruments
One of the repetitive themes we see here when looking at our digital nomad's comments is the combination of technology with traditional tools. No matter how well your iPad empowers you to virtually draw or how much a specific app lets you edit your designs in all sorts of ways, traditional tools are timeless and therefore still popular with many graphic designers in the 21st century.
One such example is SNIPESCIENTIST, a graphic designer whose skills span font making, logo design, branding, and resumes. A Shop run by two brothers, SNIPESCIENTIST has a huge appreciation for technology, but still a deep respect for the traditional tools without which they simply can't finish projects. Being a digital nomad means having to be comfortable with both mediums and scenarios.
"We use our iPad Pro, an iMac, and a PC as tools, along with, sometimes, sketch papers. We are two brothers who design together."
The Tools of the Trade for Digital Nomads
Whether you're looking for digital nomad jobs right now or planning to travel soon, one thing's for sure: the right tools and processes can make the difference between maintaining your business (and lifestyle!) and losing your clients. From the digital nomads we interviewed, it's apparent that many rely on a plethora of devices, instruments, and tools to do their work.
Nomad designers enjoy this lifestyle because it brings more freedom and creativity than being stuck in an office or at home 24/7/365. After all, what better way to gain inspiration as a graphic designer than to travel, see the world, and incorporate those experiences into your designs? Have some go-to tools of your own? Feel free to share in the comments section below.
---
Products Seen In This Post: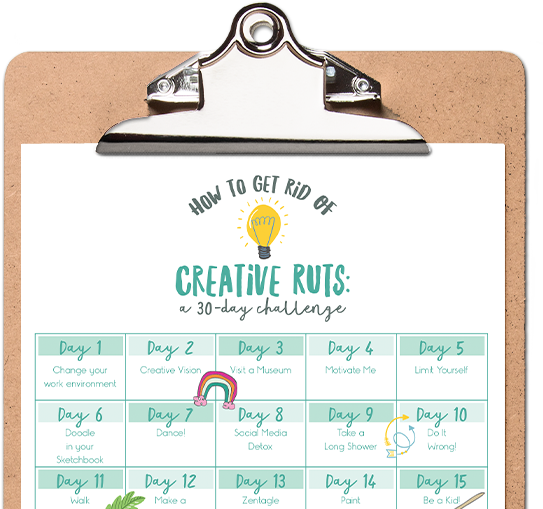 Free 30-Day Creative Challenge Calendar
Get Rid of Creative Ruts Once and for All
We have created a calendar with 30 creative activities to help you beat those dreaded blocks.
Download your calendar
Marc Schenker
Marc is a copywriter and marketer who runs The Glorious Company, a marketing agency. An expert in business and marketing, he helps businesses and companies of all sizes get the most bang for their ad bucks.
View More Posts