Top 10 Design Stories of 2015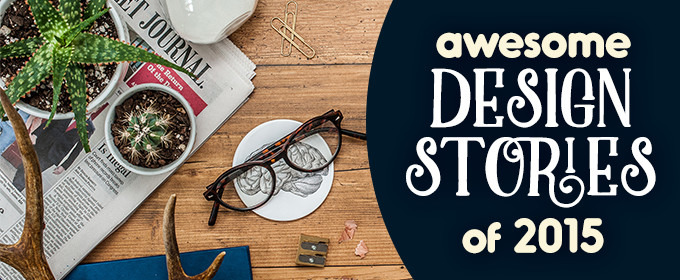 Whether you're interested in graphic design or simply want to make your work look more professional, it's imperative to stay on top of current trends. Fortunately, this is easy if you pay attention to the design stories that we share daily. Our goal is to help you stay up to date and even learn new tricks in your trade. For 2015, these are the design must-reads you may have overlooked.
1. Apple Typeface Update
When it got out that Apple might update its typeface on the iOS and Mac OS from Helvetica Neue to San Francisco, many people were up in arms. As it turns out, there wasn't much to worry about. Most couldn't even tell the difference between the two fonts.
2. Photoshop Plugins Remain Dominant
News broke that Photoshop was one of the most downloaded torrents for people at work, but as usual, the plugins for the software garnered more attention. From skin smoothing algorithms to CSS code creators, it seems Photoshop plugins that blow your mind are constantly being released.
3. Spice Up The Resume
One of the most popular stories of 2015 was the continued drop in unemployment, and that made tracking down great resume templates imperative. In fact, some of the best articles of the year focused solely on listing professional-looking templates. Finding a job got much easier!
4. Great App Market for Designers and Developers
In 2015, Apple's App Store was growing by over 1,000 new apps per day. Fortunately, this meant tons of potential new tools for creative professionals. Because of this, one of the best design must-reads of 2015 was the list of 15 next-gen Mac apps for designers and developers.
5. Photoshop File Reduction
Photoshop started gearing their design more towards a mobile experience in 2015, and one of the best ways to do this is to reduce file sizes. That's likely why one of the most popular stories of the year was a simple list of seven tricks to reduce Photoshop file size.
6. Designing the Lifestyle
Being a designer is more of a lifestyle than a job. Fortunately, it doesn't have to be all work and no play. That's why one of the top design stories of the year only focused on finding cool T-shirts for designers. After all, you can't walk around wearing the same thing as everyone else.
7. Cursive Font Takes Design to New Levels
It's definitely no new story that fonts can get old and worn out. That's why designers immediately flooded in when 40 fancy cursive fonts were listed earlier this year. If you haven't heard of Bandung or Nabila, your designs are definitely missing out.
8. iPad for Drawing
The iPad Pro dropped in 2015, but as you know, it's not really ready to go "out-of-the-box." You essentially create your own iPad, and one of the design must-reads of the year, for drawers anyway, discussed 10 apps that make your iPad an amazing drawing tablet.
9. Hand Lettering Makes a Comeback
Even with digital technology so far advanced, hand lettering has remained relevant. In fact, it's even grown in popularity over the last few years. If you work in design, one of the best articles you could read is Hand Lettering for Beginners. In this industry, you'll likely need the skill sooner rather than later.
10. What Designers Hate
You might not call it newsworthy, but the article 10 Things Designers Freaking Hate With a Passion was undoubtedly one of the most popular stories of 2015. From overused fonts to working for exposure, the struggle is real, people.
In 2015, these were just some of the popular stories that drove creative design. Many of the stories and tips are timeless, so keep them in the back of your mind. As you're perusing periodicals and blogs in 2016, though, make sure to keep a keen eye out. You never know which will become the top design stories of next year.
---
Products Seen In This Post:
---

Free lettering worksheets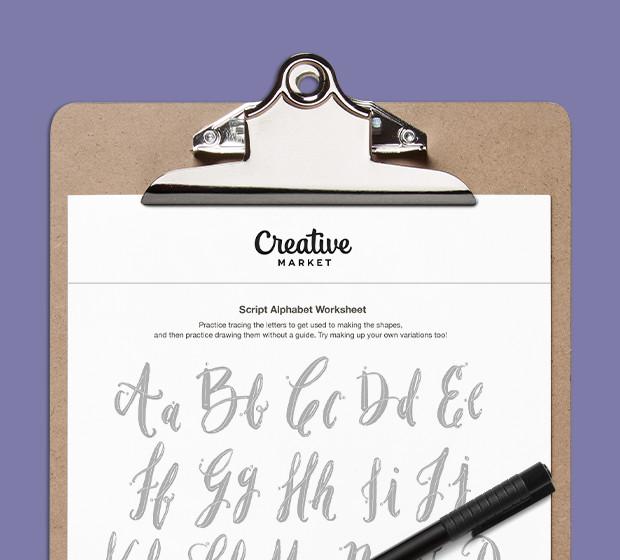 Download now!

Getting started with hand lettering?

Download these worksheets and start practicing with simple instructions and tracing exercises.
Making beautiful design simple & accessible to all.
---