Year 1: Over $1,000,000 Earned by Our Shops
2013 was a year of incredible accomplishments for our brand new marketplace and community of amazing creators. We worked tirelessly to launch nearly 30 major new features spanning 6,878 code commits to bring you Free Goods, Dropbox sync, our Adobe Extension, liking, font previews, the Activity Stream, Partner Program, and much more.
But it's because of the support of our passionate shop owners, creators, community members, family, and friends, that our 1st year took off like a rocket ship with more than 235,000 members, nearly 2,300 shops, over 16,000 products, and most importantly over $1,000,000 earned by the independent designers and creators we're so passionate about supporting.
Not only have we made huge strides in the growth of our marketplace and platform, but we're also extremely proud of the way our shop owners came together to raise over $15,000 for disaster relief for Hurricane Sandy and the flooding in Colorado. Besides being amazingly talented designers, it turns out this remarkable community is incredibly selfless as well.
So with 2014 upon us, we put together a special page to share some memorable moments and interesting stats from our 1st year with you, to reflect on everything we've accomplished together. Enjoy!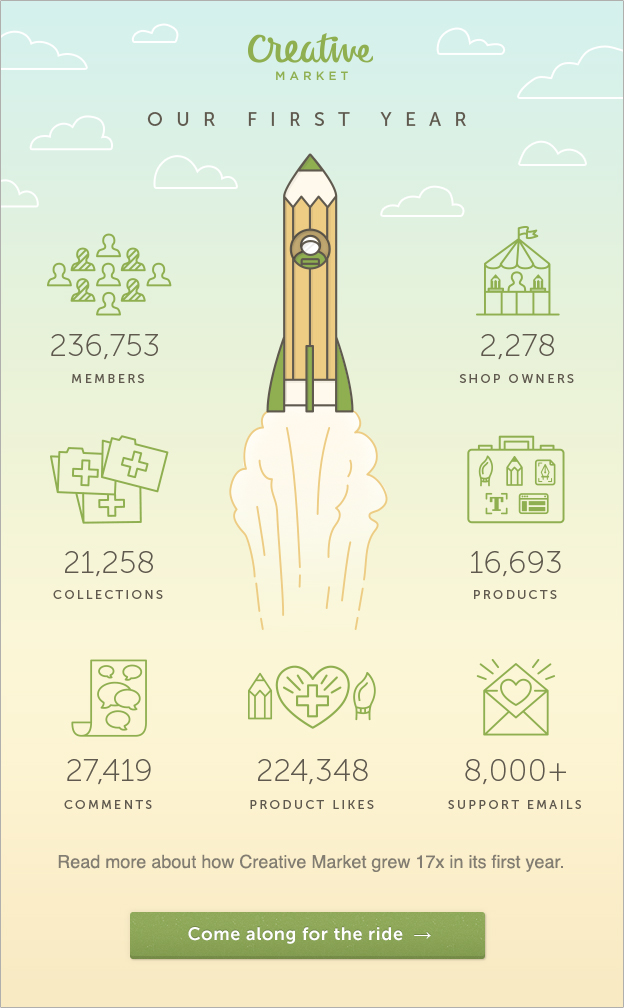 While 2013 has come to a close, we can't wait to show you everything we have planned for the year ahead. We're passionate about supporting independent designers and creators around the world to spend more time doing what they love, and we couldn't do it without your support. And we're just getting started.
Getting started with hand lettering?
Free lettering worksheets
Download these worksheets and start practicing with simple instructions and tracing exercises.
Download now!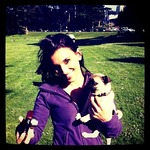 Maryam Taheri
I'm a recent graduate of the University of San Francisco with a degree in Biology and a passion for the creative arts. I love building websites, trying new things, and I have a passion for social media.
View More Posts