How Do Professional Designers Work From Home?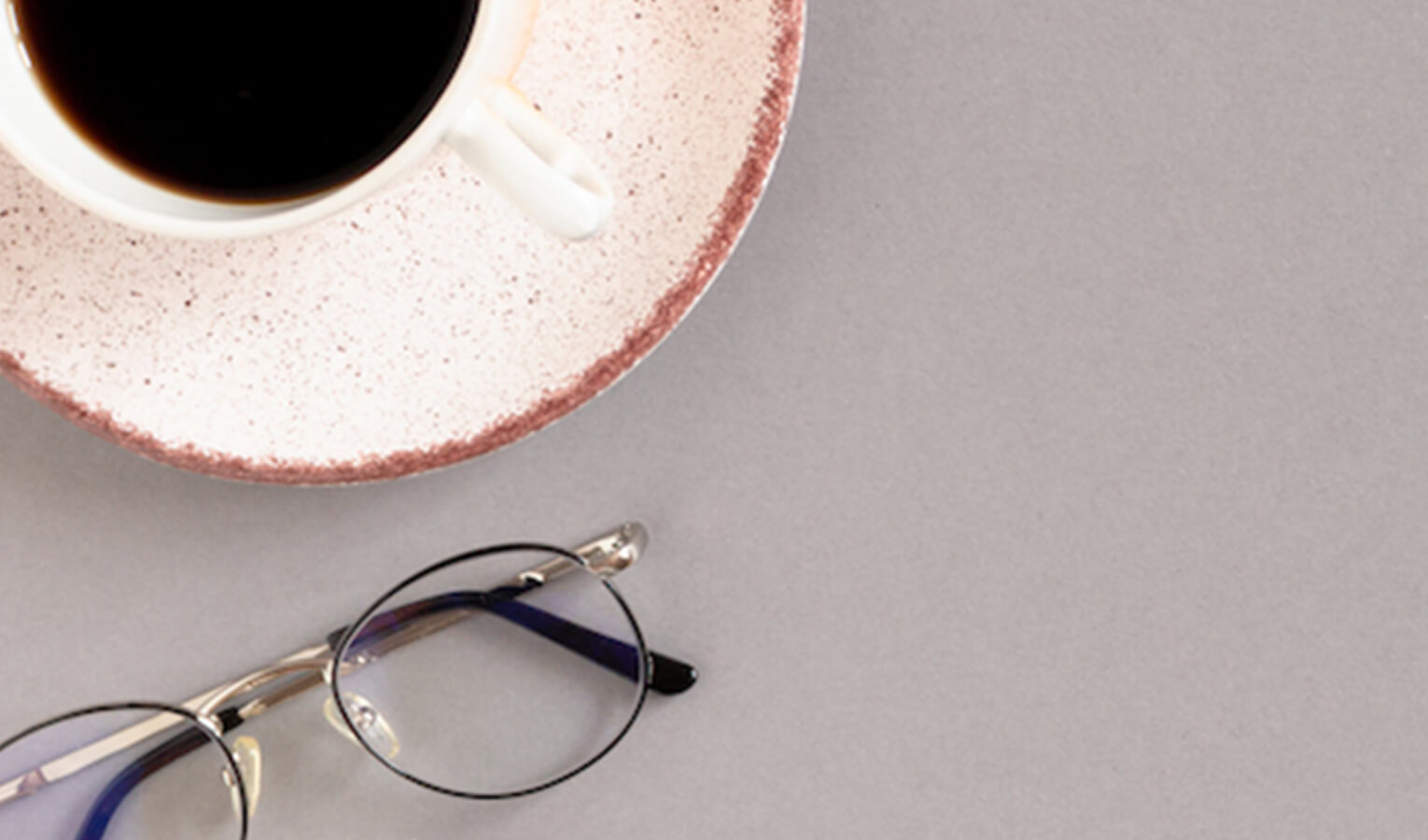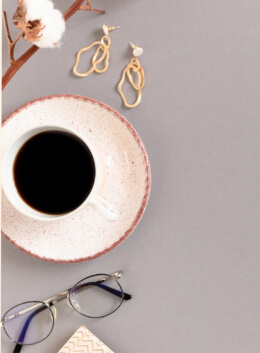 Working from home is a concept that's still foreign to many people. However, as a consequence of COVID-19, work from home has suddenly become a reality for more and more professionals of all industries all over the world.
However, the design community has a leg up in this new reality, as many professional designers have already transitioned to working out of their homes years ago. That's why we reached out to a number of professional designers from our Creative Market community to ask them how to optimize the work-from-home setup.
What we discovered is a collection of diverse, intelligent designers who have mastered what it is to succeed when working at their craft domestically. Here are their actionable tips that you, too, can use to empower yourself to work from home in these difficult times.
1. Eliminate "Busy Work"
Jeremy Vessey from the Hustle Supply Co. understands time management better than others. It comes down to identifying what's important.
"I've been working from home since 2013 as a type and logo designer. The most important thing for my business has been learning to identify what moves the needle and what doesn't," Jeremy said. "It's easy to let non-essential tasks take up more time than the tasks that truly matter. I've tried to avoid 'busy work.' It takes some trial and error to figure out what that 'busy work' actually is for you. Once you start to refine your process, you'll start to understand the tasks that aren't materializing into anything, and you can cut them out."
Setting your priorities helps a lot, too.
"As a shop owner on Creative Market, I try to focus on product creation, lead generation, and marketing. It's easy to get ahead of myself, thinking that I was productive one week, but I know my markers for productivity—I've defined them. For me, this would mean making a product live, launching lead magnets and landing pages, and having scheduled email and social media posts, all of which can be tracked. Many times, I've felt like I was making progress in a variety of areas, but there was nothing to show for it. By defining the metrics that matter, I realized that half-finished means nothing. Like a checklist, focus on completing one thing before starting the next," he advised.
Many times, I've felt like I was making progress in a variety of areas, but there was nothing to show for it. By defining the metrics that matter, I realized that half-finished means nothing.
Finally, limit your distractions.
"I get distracted easily. My preferred method of working is in a series of 'sprints.' I focus on one thing and one thing only for short bursts. I will break a large task down into small sections, so that it doesn't feel overwhelming. It's better to finish one thing than to spread myself thin in three to four, different areas and end up with nothing to show for it. Refine your process. Throw out the busy work, and keep only the essential tasks. Define your productivity metrics, and focus on completion. Small amounts of time in a focused state are worth much more than large amounts of time being scatterbrained."

2. Only Set Realistic Goals
Not having realistic goals can sabotage yourself when you work from home. Pixel Sauce's Jeremy Podger has a lot of experience making progress on moving projects forward when at home.
"Working from home successfully is all about setting goals. A huge mistake we make is setting unrealistic goals. It's great to have a to-do list, but you can make it much harder on yourself by trying to do too much. We've found, when we've put too many things on our daily to-do list and don't get everything done, it feels like failure and it's depressing," Jeremy indicated.
"Setting goals is super-important as a freelancer working from home. Setting realistic goals is even more important. Decide what's a realistic amount of work to get done each day, and stick to it. You'll feel more accomplished and more motivated."
Breaking bigger jobs into smaller tasks is also an essential part of this strategy.
"Working on a big project can be pretty daunting, especially when you're working from home and have to motivate yourself. We find breaking down a big project into smaller tasks helps massively. Once you have a list of smaller tasks that leads to the completion of the project, you know the path you have to take. It makes getting started and staying on task so much easier."

3. Stay Clean and Organized (and Treat Yourself, too)
Because of COVID-19, it's more important than ever to practice good hygiene like washing your hands. However, being successful when you work from home also means staying clean in a psychological sense, as shop owner Maria Tokar explains.
"Having a clean, properly ventilated, and comfortable workspace can also make you forget you're at home and not in the office. For instance, I can't concentrate when I see any unnecessary stuff on my desk, so I always try to keep it as clean as possible. It's crucial to avoid any distractions. For example, it's better not to listen to podcasts when you're working on something where you need to use full concentration," Maria said.
Of course, making some time to reward yourself goes a long way toward your productivity, as well.
"I believe that once we're done working, we deserve a treat," Maria continued. "That might be watching our favorite movie, having a nice, home-cooked dinner, or anything else. Remembering that the treat is coming makes it much easier to be productive."

4. Create an Environment That Supports Your Work From Home Projects
You may be the most ambitious graphic designer out there, but if you fail to build an environment in your home that can easily support your work, then you're not going to get very far. Graphic designer Connary Fagen offers some takeaways that are words to live by.
"Create an environment that allows you to work well. This will be different for everyone; a quiet, peaceful room works best for me. If possible, a dedicated workspace is worth the effort, especially if you do a lot of video conferencing or if you use specialized supplies and tools in your work. However, I also find value in moving around throughout the day," he revealed.
"Sometimes I just want to lay down with a laptop and work on a couch rather than sitting at a desk. See what works for you. If you live with others or have kids, try setting gentle, but firm boundaries while you're working. If you're limited on space and don't have a spare room, try partitioning off an area for work."
A crucial component of your environment is your logistics, so pay attention to those as well.
"Consider the mundane logistics. A steady, reliable Internet connection is a lifeline for most jobs. On-site and offsite backup of your work is vital. Learn how to use your tools and troubleshoot issues. If you're running your entire business from home, things like an uninterrupted power supply, a document shredder, online invoicing, and secure networking are worth looking into."

5. The 4-Point Plan to Working-From-Home Success
Sometimes, you can't just do one thing to be successful when you work from home. It comes down to a constellation of tactics you have to regularly commit to doing well. Set Sail Studios' Sam Parrett recommends the following, starting with routines.
Routines
"It's so important to stick to a regular routine and to separate work from your home life. You'll work much more efficiently and be able to relax and enjoy your downtime to the fullest. We all joke about sitting at our desk in our underwear and watching Netflix, but in reality, I make sure to have a proper breakfast, get dressed, and be ready for work as soon as I can," Sam said.
Space
You may also think hard about getting some dedicated office space.
"As tempting as it sounds to work from the sofa, I also recommend fully dedicating a part of your house to be your office. When I'm in my office space, I'm 100% in work mode; if I feel my focus is slipping, I step away from it," he said. "Over the years, I've found that I'm much more efficient and productive when I do even two to three hours of really focused, concentrated work, compared to seven to eight hours of unfocused, distracted work. The former also leaves you with more downtime and will make you less frustrated about not being able to fit anything else into your day.
Balance
Then, there's the issue of working late. Just don't do it.
"One thing I often slip up on is trying not to work too late into the night. Having two, young kids means that's very hard for me not to do, because those are usually the quietest hours in my house! If I stay up too late, it has a ripple effect on the next day, throws me out of routine, and means I can't focus due to tiredness," Sam stated.
If I stay up too late, it has a ripple effect on the next day, throws me out of routine, and means I can't focus due to tiredness.
Community
As with all other things in life, having support in your industry helps a lot, too.
"Always reach out to your industry's community. It can sometimes get lonely working by yourself, but fear not. There are many, many other people in the same position as you. I'm part of a Slack group of other digital designers, and it's great to let off some steam, chat with people who can 100% relate to my situation, and also just to socialize."

6. Set Strategic Alarms to Remind Yourself of Break Times
As you work from home, you start to get tempted into just throwing yourself into your work, rarely coming up for air. This recipe for disaster leads to all sorts of problems, such as burnout, in the long run. That's why shop owner Abbie Nurse recommends using technology to ensure that you give yourself breaks during your workday.
"I find myself getting really absorbed by creative problem solving and suddenly realizing that it's 2:30 p.m. in the afternoon—and I've forgotten to eat lunch. So I set alarms on my phone for 10:30 a.m., 12:30 p.m., and 3:00 p.m. I know it sounds counter-productive to interrupt your flow, but I've realized that getting up, walking downstairs, cuddling the dogs, and making a cup of tea can actually give me more perspective," Abbie commented.
"In an office situation, these kinds of breaks would happen organically, but, in the absence of human co-workers, I've got to make time for breaks more intentionally. I also find that, because I know there is a break set, I'm less inclined to randomly mope off downstairs just because I'm feeling hungry or bored."

7. Work on Your Communication Skills When You Work From Home
Communicating effectively and honestly leads to career success. This applies anywhere, but it can be the differentiating factor that makes a home-based designer stand out from their competitors. Twinbrush's Rian Magee has a few thoughts on why communication is essential.
"I've always stood by the principles of integrity and honesty, in terms of what I say to clients and the feedback I'd like from them. Don't promise what you can't deliver just to land a job; that only leads to added stress. If you don't deliver, the negative impact on your reputation could be disastrous. Be honest, set reasonable timeframes and deliverables," Rian said. "If you can't look at the job for a week, your clients would rather hear you say that than have a deadline missed or receive a load of apologetic emails, pushing the deadline forward. For all you know, they have made arrangements with printers or other factions of their supply chain."
Even so, it's important that designers working from home realize that they should work smart, not just hard.
"Having said that, don't be afraid to reach out to other creatives," Rian continued. "If you know someone that can bring unique skills to the table, talk to them. Maybe there are projects you collaborate on. At the end of the day, few clients, or at least those worth working with, care whether it's you doing the work or a team of 20. If you successfully meet the criteria of the brief, on time and on budget, that's the bottom line."
Good communication also means being the master of your tech—not the other way around.
"I keep my email client open in the background and set up desktop notifications. On top of that, I set time aside (first thing in the morning and once an hour, if I can remember) to manually check emails, especially the junk folder (you never know: a potential dream client could be lurking in there). Just try and respond in a timely way. There are times I'm so engrossed in a project or process that things slip a little, but as long as you're not leaving it to the point you get a 'sorry to chase you…' email, you're doing grand!

8. Use the Right Tech Tools
A big part of moving projects forward as you work from home depends on the tools you use. You don't just use them; you rely on them to run and grow your design business. One United Arab Emirates-based design business has this down to a science. Graphic designer Haval Sharaf, of SlideSalad, breaks down how to keep a design operation running smoothly.
"We have multiple team members who work from different locations and countries, so the big challenge was to find the right tools to keep everything organized and have the team on the same page to meet deadlines," Haval revealed.
"For communication, we found that Trello is the best tool for project management. When it comes to design and software, Adobe Suite and Microsoft Office support the core of our work. We can't imagine our life without that software. For our weekly and monthly meetings, we use Skype or TeamViewer to keep our team up to date with new and upcoming tasks and milestones. When it comes to file sharing, we use Dropbox and Google Drive, especially when sharing large files with our team and clients, and email as well. Finally, for accounting and invoices, we use Zoho Books to manage our finances, automate business workflows, and help us work across all departments."

9. Create Those All-Important Boundaries
Boundaries help you separate your professional design life from the other things in your life, so you can focus more effectively on your projects and business. Catherine Haugland from Avalon Rose Design believes that this is more crucial than ever when you work from home.
"As a graphic designer, I've worked from home for the past 15 years. For me, the best way to be successful is to create boundaries between my work life and home life. On any given day, there's a flurry of distractions that are difficult for me to avoid, whether it's a basket of laundry that really needs to be folded, the next episode of a favorite show that's begging to be watched, or the temptation to fall down the Pinterest rabbit hole," Catherine acknowledged.
On any given day, there's a flurry of distractions that are difficult for me to avoid, whether it's a basket of laundry that really needs to be folded, the next episode of a favorite show that's begging to be watched, or the temptation to fall down the Pinterest rabbit hole.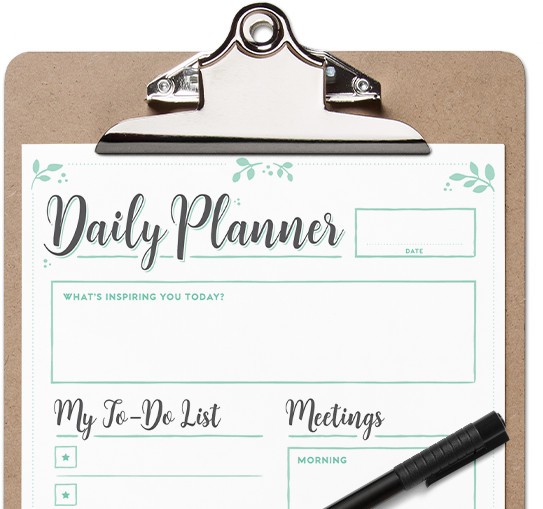 What's inspiring you today?

Time to reach your goals.

A daily planner can help you stay inspired, focused, and productive. Download and print this page to turn inspiration into reality.

Download it here


"I've found the best way to stay on task is to have a strict, regular schedule. Starting work at the same time every day, taking regular breaks, and setting a designated quitting time really help create a routine that's not only easy to stick to, but results in a far more productive day."

10. Understand That It Comes Down to Sheer Determination
You know that old saying, whenever there's a will, there's a way? It's more vital than ever if you want to make it as a professional designer, as you work from home, especially during the coronavirus. Brian Smith from StockMamba offers some insight and takeaways.
"If I don't have something to do, I make up something to do. In my case, I'm an art director, illustrator, and animator. I worked from home for over 15 years. For the past three years, I actually have been working full-time as a web designer during the day for a major streaming service. I am also working on creating all of the artwork for five floors of a children's hospital as a freelance project, as well as designing a print magazine for a large publishing company," Brian said.
"Yet still, in between client approvals, at night, I work on creating texture packs or illustrations to sell. The machine does not stop. I realize that is an insane amount of work. I've never actually had as much work on my plate as I do right now. The point is, if you aren't a driven person, you likely won't even entertain a workload of that magnitude."
This ambition and commitment to his craft have also empowered Brian to be in a secure spot, as the uncertainty of the coronavirus engulfs the world.
"To survive on your own and be great, you have to want to succeed as bad as you want to breathe. Before the coronavirus outbreak, I was working at an office during the day. Then, I would come home, work out, eat, work another six to eight hours on the hospital job, sleep, and do it all again the next day. Since the coronavirus outbreak, my employer has asked all employees to work from home full-time for at least the next 30 days—but I have not really changed that routine," he said.
"Now, I just work that first eight hours for my day job at home instead. Then, as usual, I stop, work out, eat, and work another six to eight hours on freelance jobs. That little bit of separation of working out and grabbing a bite to eat between jobs allows me to reset and get focused again, so that I can work until 1 or 2 a.m. if need be. Obviously, this is an extreme exception. Again, I don't normally work that many hours a day, but because I wasn't afraid to take on this workload, I'm in a good position during very uncertain times."

11. Align Your Daily Goals With Your Monthly Goals
Watercolor artist, illustrator, and surface-pattern designer Denise Palmer knows that setting goals is crucial to being effective when you work from home. She's adopted a strategy based on a broader view of her design aims.
"Once our children are at school, I get ready for the day, grab some coffee, go into my home studio, and start on my daily tasks. I typically have one to three tasks I want to accomplish each day that correspond to my goals for the month. My goal for March is to complete the last few lessons for my first Skillshare class, Create and Sell Watercolor Illustrations Across Marketplaces, and release it at the end of the month," Denise stated.
In spite of this focused goal-setting, Denise also recommends flexibility when dealing with new routines, such as the changes from normalcy brought about by COVID-19.
"Now that my family is home due to the COVID-19 pandemic, we are finding our own 'new routine.' My daughter will paint with me in the morning, learn watercolor techniques, do classwork, and have quiet reading time in her room while I start on more focused work. Our breaks together sometimes include a dip in our pool or a walk with the dog. My routine now also involves work in the evenings to finish tasks, which I didn't need to do before."

12. Incorporate HIIT Into Your Graphic-Design Work From Home
Have you ever heard of HIIT before? If you're an athlete, you likely have: It stands for high-intensity interval training. Tom Cunningham from New Tropical Design Studio believes that this is exactly what can be your game-changer as a professional designer working from home.
"Working from home is fraught with distractions, so managing your time is the most important aspect. High-intensity interval training (HIIT) is how athletes get the most out of their workouts. Bring this technique into your workflow. Break those big jobs up into short burst of work with no distractions," Tom explained.
"For example, apply 30 minutes of high concentration on your task. Then check emails or phone, take a break, etc. Then go back to the next task with no distractions. You will be amazed at how quickly you get your tasks done. Stopping every time an email or text arrives really hinders the creative process."

13. Be Decisive About Your Plan to Work From Home
Some graphic designers take a while to transition to working out of the home. For others, it's something they know intuitively is the right choice. That was the case for Julia Dreams, a freelance designer and illustrator.
"My way as an illustrator-freelancer began after graduating from university. I immediately realized that working from home as an independent designer is exactly what I need. My workday is no different from a workday at the office. I have a work schedule that I try to adhere to, goals for the day, week and month, and a little break that I can take at any time. The only difference is I can work in my pajamas," Julia mentioned.
This quick realization turned into a professional life characterized by the freedom to do what she wants with her work setup.
"Like other designers, I turned a corner in my apartment into a studio in which I work and spend most of my time. Here, I can experiment with materials and paints, be the author and director of my projects, create comfortable working conditions, and enjoy my work."
I turned a corner in my apartment into a studio in which I work and spend most of my time. Here, I can experiment with materials and paints, be the author and director of my projects, create comfortable working conditions, and enjoy my work.

14. Identify When in the Day You Work Best at Certain Tasks
You can really maximize your results as you work from home by figuring out when you do the best quality work. Different hours of your day should be reserved for different tasks, as artist and graphic designer Basia Stryjecka explains.
"When it comes to working from home, keeping myself focused on the most important tasks is key to not running into stressful situations and procrastination. Having a daily routine that works best for me is very helpful here. I used to work a nine-to-five job and thought that those are the hours I should also be working when I started to work for myself, and I would feel guilty if I didn't," Basia indicated.
"I soon realized that my most productive and energized times of the day were in the early afternoon and evening hours. This is why I leave this time for my most creative and energy-consuming tasks, such as painting and designing. For me, morning hours are for replying to emails, planning new products, and research. Whenever possible, tuning into what works best for me and sticking to that schedule leads to more productivity and less procrastination at the end of the day."

15. Establish Structure and Organization
Work from home benefits from a system in place for your design workflows. That's what lettering artist and graphic designer Tobias Saul swears is the secret to his success.
"The secret of working at home is to be structured and organized. The enemy is everything that distracts you from your working routine. For example: I never do housework during the day. It's super important to take breaks, even short ones. Use them for taking a short walk (if you can during these crazy times); soak up some sun and breathe," Tobias said.
"My working days are usually structured like this: I start at 9 a.m., after breakfast and—most important to me—some coffee. The first half of the day, I do "office stuff" like checking my emails, Skyping with my business partner Nico, etc. After lunch, my creative time starts, and that's when I turn off tools like Skype, Instagram, and email to keep myself focused. I try to stop working at 6 p.m., but, as I love what I'm doing, it often gets later.
Pro tip: Don't open your first weekend beer until at least 4 p.m. on a Friday."

16. Never Work on Weekends (but Build a Strong Routine During the Week)
This is perhaps one of the toughest rules for those working from home to always follow since the temptation is so great. After all, you're always close to your dedicated office space or workstation, when everything is in the home.
Nonetheless, Dutch graphic designer Ruben Stom specifically advises against this because it's one of his golden rules.
"On weekends, it's my own rule not to work. This can be very hard for me sometimes, especially when a project is almost finished, but just needs a few touch-ups. If I'm not so strict on myself, I would find myself still glued to the computer in the middle of the night, every night," Ruben admits.
Having a solid weekday routine is what helps keep progress going for Ruben.
"On workdays, I start my day at the same time, with my own little routine. I get dressed, make coffee, check the news, and start answering emails. Next, I work on my project that's in progress, which always takes me several days, and sometimes weeks, to finish. As a graphic designer, I spend most of my time behind a desk, so I always make sure to go outside for a walk after lunch. This way I start the afternoon session with a clear head, and the fresh air helps me to stay healthy. At 6 p.m., I call it a day."
I spend most of my time behind a desk, so I always make sure to go outside for a walk after lunch. This way I start the afternoon session with a clear head, and the fresh air helps me to stay healthy. At 6 p.m., I call it a day.

17. Maintain Both Your Mental and Physical Health
Thanks to the coronavirus' effect on the globe, with many of us being forced to stay at home, ensuring that your mental and physical health don't suffer is paramount. It's easy to eventually feel the effects of being cooped up at home all the time, whether that takes a mental toll or affects your musculoskeletal system, due to less movement during the day.
Chris from Australia's Made X Made offers some actionable tips to help you stay mentally and physically balanced.
"Physical and mental health are so important when working from home, especially if you're on your own. An important aspect to your health is a dedicated workspace. This means a space with a desk and chair to maintain good posture and focus (no working on the couch or in front of the TV)," Chris said.
"A space with good lighting, less clutter, and fewer distractions—whatever works for you. Keep up on physical activity with perhaps a workout before or after work or 15 minutes of yoga or meditation scheduled into the middle of your day. If everything gets a little too overwhelming, remember to step away, have a break, call a friend, or have a cup of tea."

18. Alternate Between Tasks and Chores (for Movement)
Here's a really unique approach to round out our thought-leader collection of work from home tips and tricks. It comes from graphic designer and brand stylist Tanita at amber&ink. Her tip gets blood flowing to your mind and throughout your body—the best of both worlds.
"I make sure to start each day with a to-do list that I plan out the day before—it keeps me focused and on track. Every time I finish a task, I get up from my workstation and get a small house chore done," Tanita communicated. "Sketch out a couple of design ideas, then put away dishes and start the dishwasher; vector my sketches, then wipe the kitchen counter; reply to emails, and so on. This way, I can accomplish different goals while getting a bit of movement in."

---
Products Seen In This Post: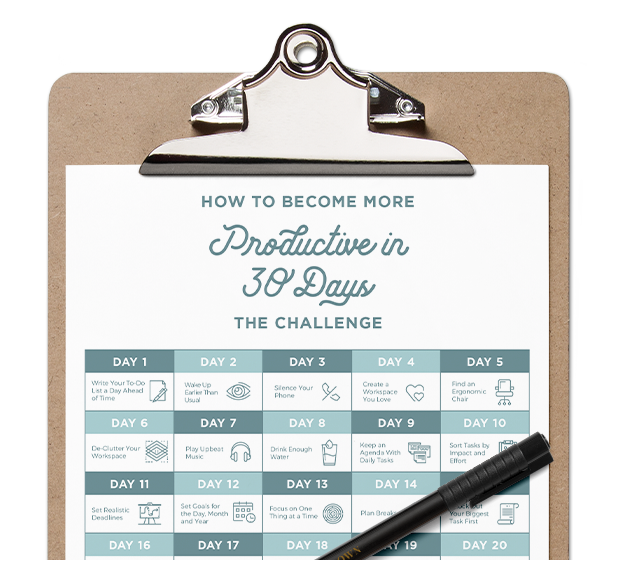 Are you up for it?
30 Day Productivity Challenge
Jumpstart your days with this productivity challenge!
Download it here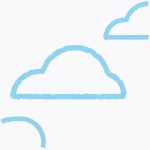 Marc Schenker
Marc is a copywriter and marketer who runs The Glorious Company, a marketing agency. An expert in business and marketing, he helps businesses and companies of all sizes get the most bang for their ad bucks.
View More Posts