Design Trend Report: Vintage Industrial Style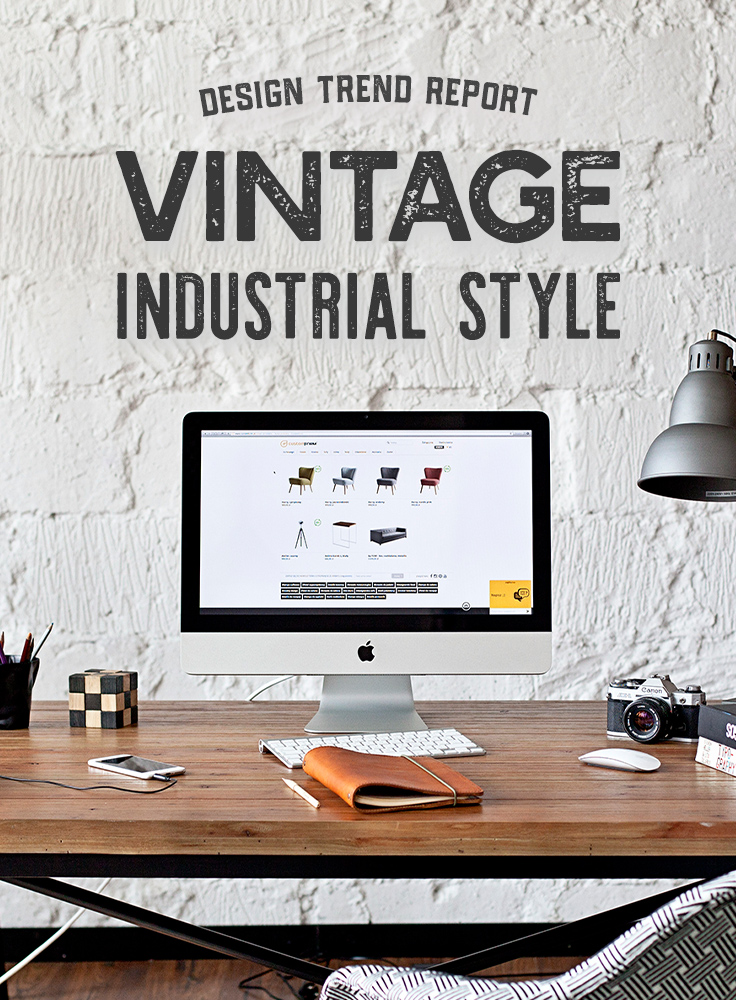 Vintage industrial style is an approach to design that highlights agedness, rawness, utilitarianism, and roughness. This design trend rose to popularity several years ago, but it has remained steadily popular since then. Vintage industrial is a prime example of something from bygone days updated for a 21st-century aesthetic and sensibilities. It's a modern-day interpretation of a style that was once relegated to the conveyor belts and factory floors of industrial settings. The end result is a look and feel that's at once sleek and rough around the edges. To call this a factory-inspired or warehouse-based take on design is stretching things a bit too far, although it should be noted that the rugged and unfinished appearance of the early mechanized age is definitely a huge influence on this design style. You might call this an acquired taste, and that's fine, but that's what gives it its unique flavor and character. Here's a deep dive into everything vintage industrial.
The History of Vintage Industrial Style
As mentioned above, the style has been around in one way or another for a few years. If you want to get really technical about it, though, you could argue that the look of vintage industrial is a throwback to the actual Industrial Revolution, when society moved in a large-scale fashion away from the handcrafted to relying on machines in the manufacturing process. After all, the machine-inspired look of vintage industrial does harken back to the old factories and warehouses of classic, pop culture works.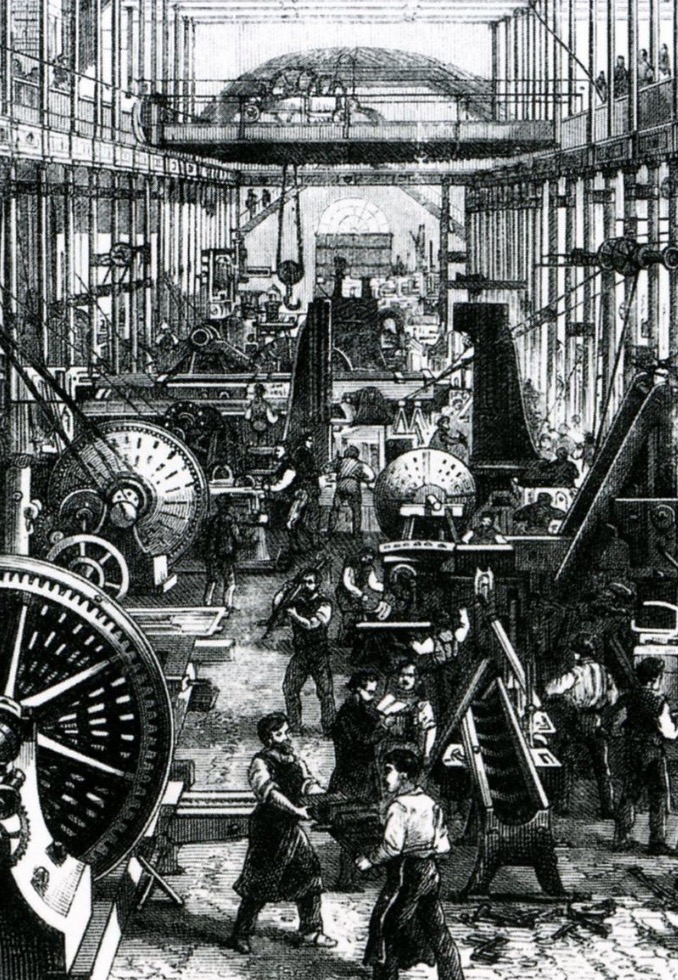 According to a recent NRP article, however, designers and architects interviewed estimated this design trend to have gotten its start around 2006 or 2007. What's particularly interesting about this insight is the additional revelation that the economic recession from 2007 to 2009 significantly contributed to the increasing popularity of this style. It makes sense when you think of it: if conditions in the economy are tough, you have to cut costs, and your profits (if you are making them and aren't just struggling to stay in business) are compromised, you're going to use a style that promotes modesty, frugality and a no-frills or gimmicks approach to design. In a nutshell, those are key principles of vintage industrial. Still, don't make the mistake of associating this approach to design as a low-rent design style. On the contrary, vintage industrial can be seen in upscale designs and places—without going overboard. Further, vintage industrial is a reaction to décor that came before it, as with so many other design trends. One such ideal example is the future-influenced Art Deco, a reaction to the very early 20th-century school of Art Nouveau which espoused more of an organic and nature-friendly approach to design. In particular, vintage industrial is a rebellion of sorts against modern design, which can be characterized by elements like vivid and bright colors, along with illustrative touches. Unlike modern, vintage industrial is seen as more accessible because of its old-school flavors. Whether it's the more neutral colors (including earth tones) or warmth of the design, there are really no loud aspects associated with it.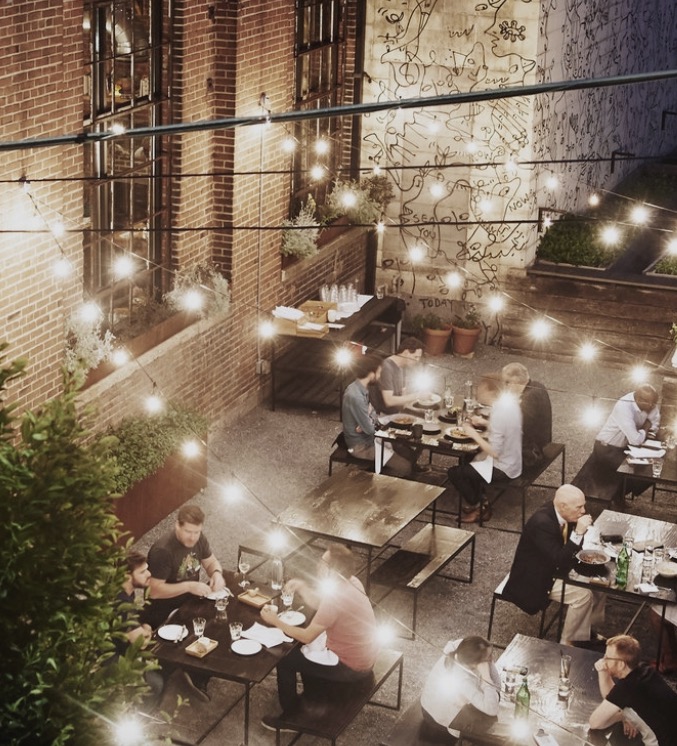 While homes have been increasingly adopting this new look, it's really restaurants that began to heavily incorporate vintage industrial into their dining experiences. Patrons were pleasantly surprised, as the vintage look proved inviting and less intimidating to diners than, say, an exquisite French restaurant's décor. Plus, the lighting associated with vintage industrial was easier on the eyes, making customers look good as they dined.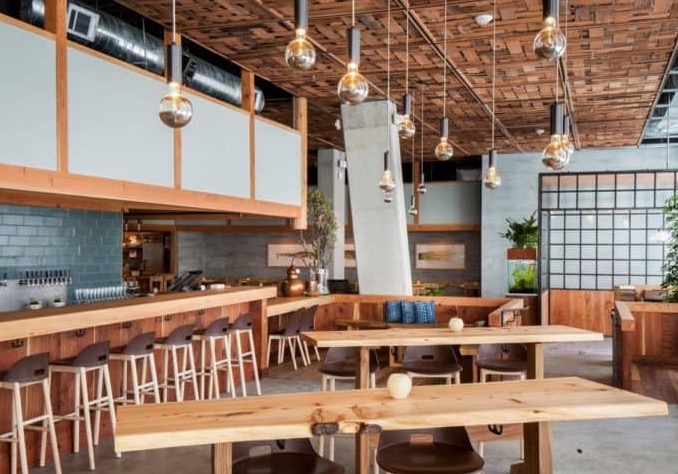 Today, restaurants like Nashville's Rolf and Daughters and San Francisco's The Perennial are proud ambassadors of this design style.
The Characteristics of Vintage Industrial Style
You might think of vintage as possessing drab or even dour design characteristics, mainly due to its roots in the factory aesthetic, but you'd be wrong. While it's certainly not as flashy as the bolder colors you'd see in a design language like flat design, it has its own flashes of flair. For the most part, vintage industrial comes down to the following:
A neutral color palette filled with grays and rustic colors
Simplicity and minimalism
Weathered elements like aged wood and metals
Exposed materials (brick, beams, pipes, ducts, etc.)
Unpolished, unfinished, rough and raw design touches
Concrete
Industrial and overhead lighting accents
The inclusion of unexpected materials
Clean and well-defined lines
Geometric shapes and forms
Metallic accents
White space (lending to a very uncluttered and neat appearance)
A generalized "warehouse" look
Grunginess (when it refers to something older and worn out)
Function and form working together efficiently
On another note, it's quite common to link vintage industrial, as far as interior design goes, with lofts and trendier, more open-area creative spaces associated with designers, artists, architects and other folks who are more right-brained. Have a look at our large selection of vintage industrial style design assets to get a broader sense of these characteristics in action:
Vintage Industrial Style in Action
To help you get an even better sense of this trend, we're going to look at prominent examples across a variety of disciplines. You'll quickly see that this trend is versatile while always staying true to its roots.
Vintage Industrial Style in Graphic Design
Look at any graphic illustration in this aesthetic, and it instantly becomes clear that the faded and classic look work well together to create unforgettable pieces.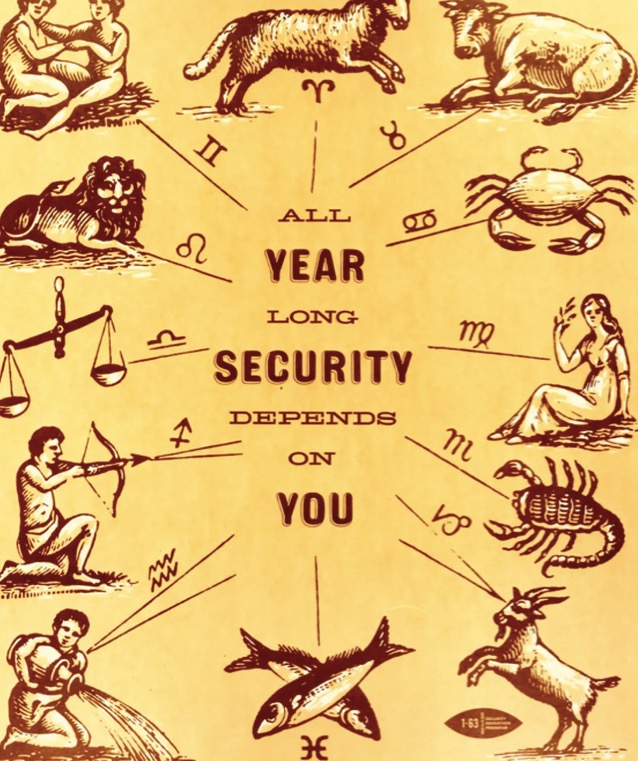 Case in point: the U.S. government's NSA (National Security Agency) posters that were recently declassified. These posters, from the 1950s and 1960s, were, for lack of a better term, persuasive reminders to its employees to prioritize secrecy at all times. When we study them, we see:
Faded and grungy colors
References to classics in its illustrations (The Mona Lisa, ancient art)
Sans, sans-serif, and script fonts
A Spartan design with a lot of negative or white space for framing
Legible and readable copy
Noticeable shading
Various forms of texture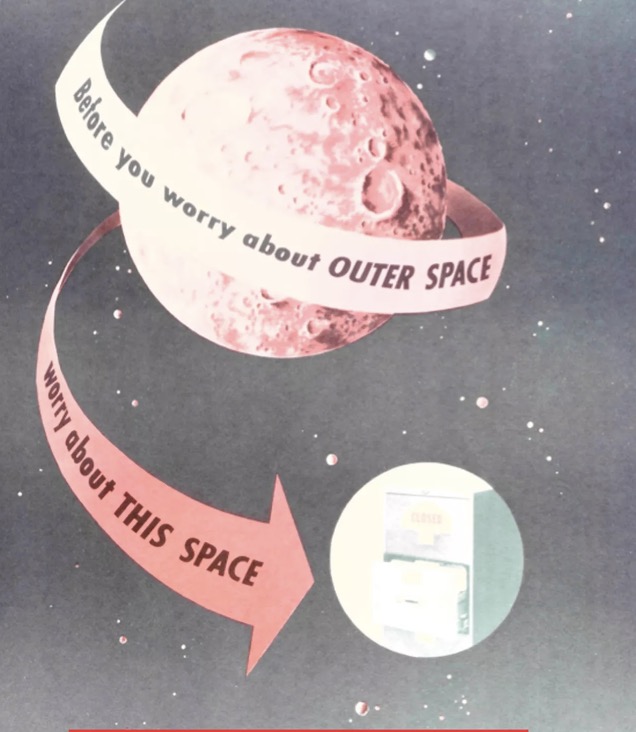 All put together, these vintage posters are an excellent snapshot of a moment in time from more than half a century ago when the government still put a premium on closely guarding state secrets from prying eyes. But vintage industrial means much more than simply indicating weathered and retro approaches to design. It also incorporates a roughhewn, unfinished appearance, which gives it one of its telltale characteristics and charm. For more on that, have a gander at several digital assets from our marketplace:
Note the strong and clean lines that form the edges of the typeface and other decorative elements in the designs. Not only are they simple and straightforward, but they also imply a conservative approach to style, one that doesn't care about ornamentation so much as function (as in: they are easy to read). Another trait to take note of is the copious use of shading and dotting to create a semblance of texture, for a really gripping, unpolished effect. Whether it's the spotting to produce a scratched or ripped look or the bigger splotches and smears to give off a dirtier look, these basic effects instantly turn any ordinary font into something raw—which is still elegant in the context of this style. Sometimes, you'll also get the rare vintage industrial piece that makes intelligent use of color contrast to draw bigger attention to its grittiness. Case in point is the I.J. Logo Mock by Amy Hood. It takes advantage of a lighter and warm background to make the stark, industrial typography pop very effectively in the overall composition. The piece is a good example of how vintage industrial doesn't always have to use muted or neutral colors to get its message across, as long as it retains some element of grunginess, minimalism, and roughness.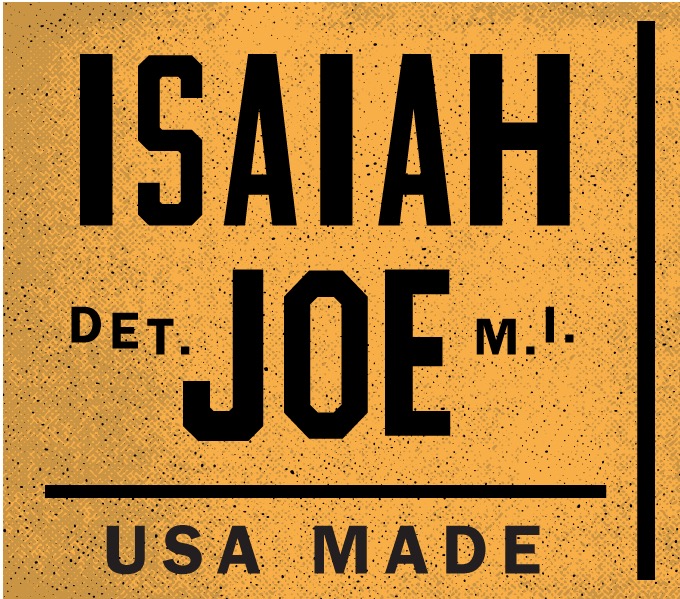 Of course, what's graphic design without logos? Logos that capture the essence of this raw style benefit from the one-of-a-kind punch it imbues in their messaging. For a great vintage industrial style logo example, we head to easybrandz's interpretation of logo design. Their collection features logos that are literal interpretations of this style, including the precise tools and equipment you'd expect to see in places like warehouse and factories: hammers, anvils, etc. Besides this approach, the collection showcases the effective use of silhouettes, such as when they're utilized to display literal outlines of objects related to the industrial scene, like factories and workshops.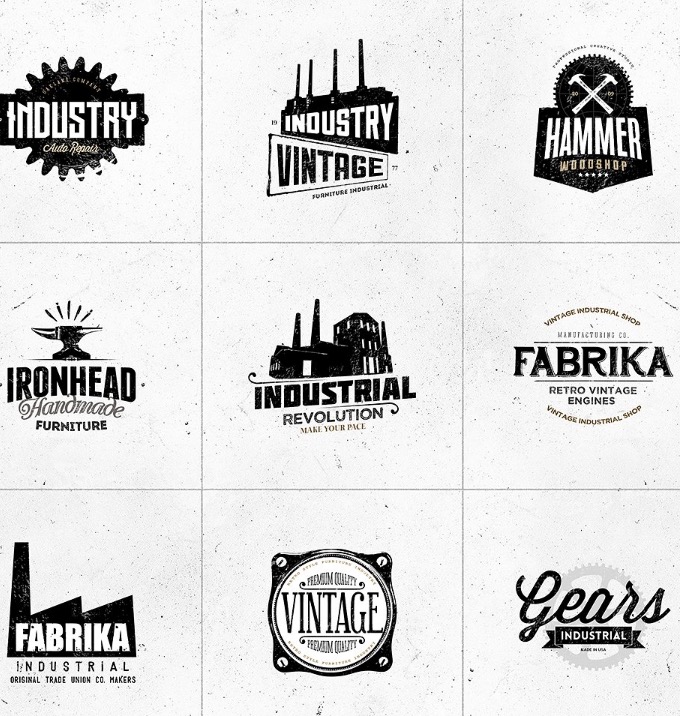 Also of note in these logos is the presence of simple and recognizable shapes like circles and rectangles, the use of straight lines (whether diagonals or horizontal and vertical ones), and effects like splotches and other light smears. The overall minimalistic approach to these vintage industrial logos makes a powerful argument that you can design more powerfully when you practice less is more.
Vintage Industrial Style in Web Design
Web design isn't safe from the reach and influence of this style. While trends like flat and Google's Material Design rule the roost, it's refreshing to see different websites experiment with this approach that's at once a throwback to retro and a reaction to modern design fare.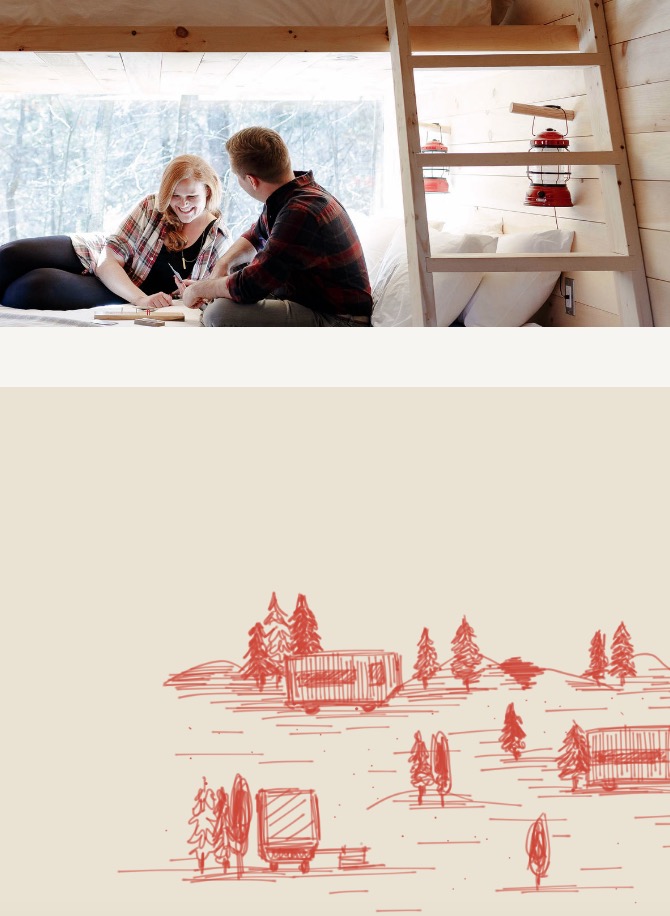 First up is Getaway, a website that makes it easy for people to book cabins for quick retreats into the mountains and nature. Its combination of faded, easy-on-the-eyes neutral colors, rustic photography, and rough illustrations come together to create an old-school look and feel — even in the world of e-commerce web bookings.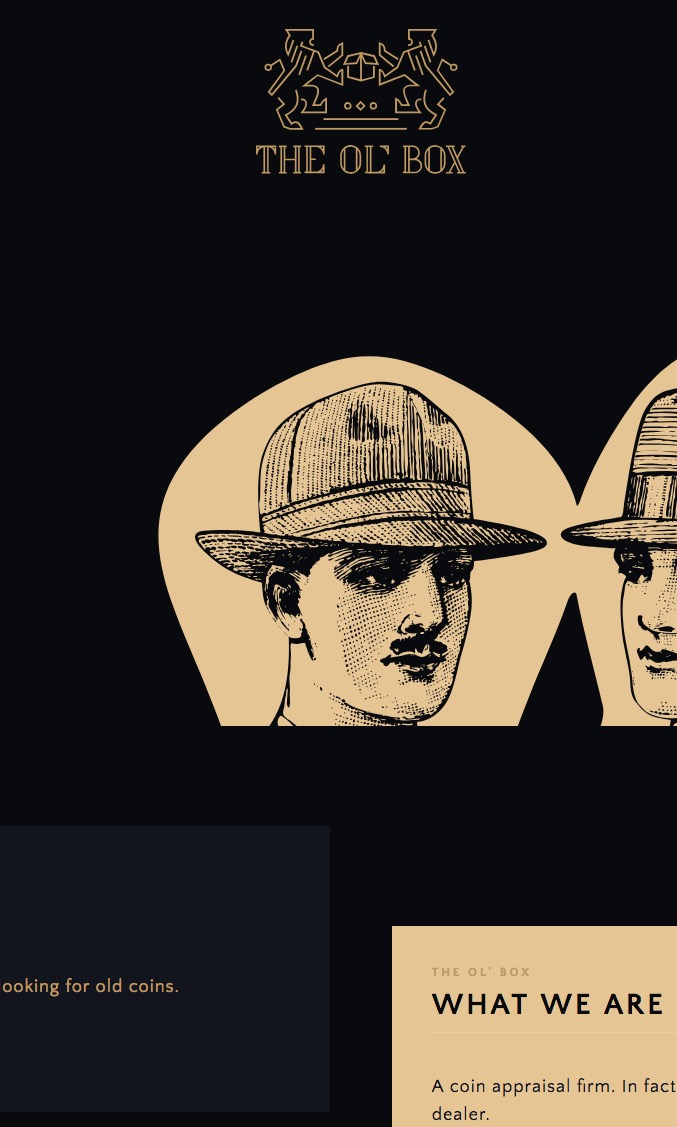 Next, we have The Ol' Box, a hobbyist website run by people who are passionate about old coinage. Appropriately enough, the website uses a no-gimmicks approach to design, which includes a color scheme that incorporates neutrals and earth tones. Throw in the old-timey drawings and the purpose of the site to sell old coins, and you have web design that's a throwback to vintage both in appearance and spirit.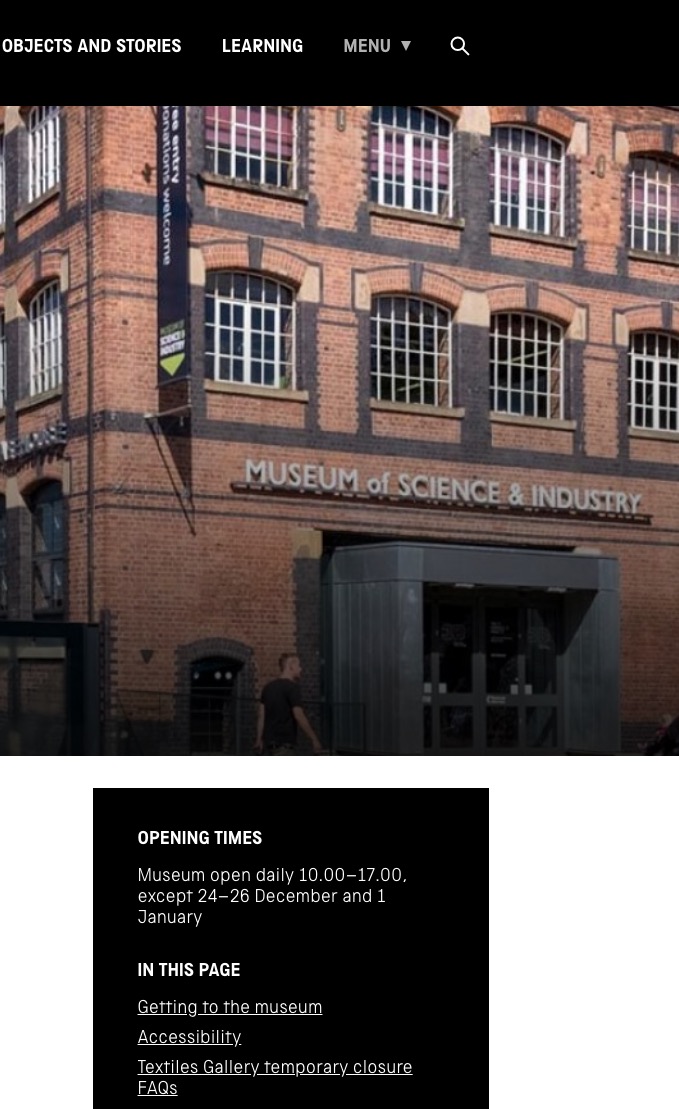 For a strictly industrial approach to web design, we have to scope out the website of the UK's Museum of Science and Industry. Because the museum is housed in what's essentially an old factory — complete with a brick façade that looks like it came straight out of a Charles Dickens novel — the aesthetic translates smoothly to web design. On the museum's Visit Us page, you get a great sense of the industrial-themed layout of the site, which is mainly thanks to stunning images of the museum's classic, factory-style look.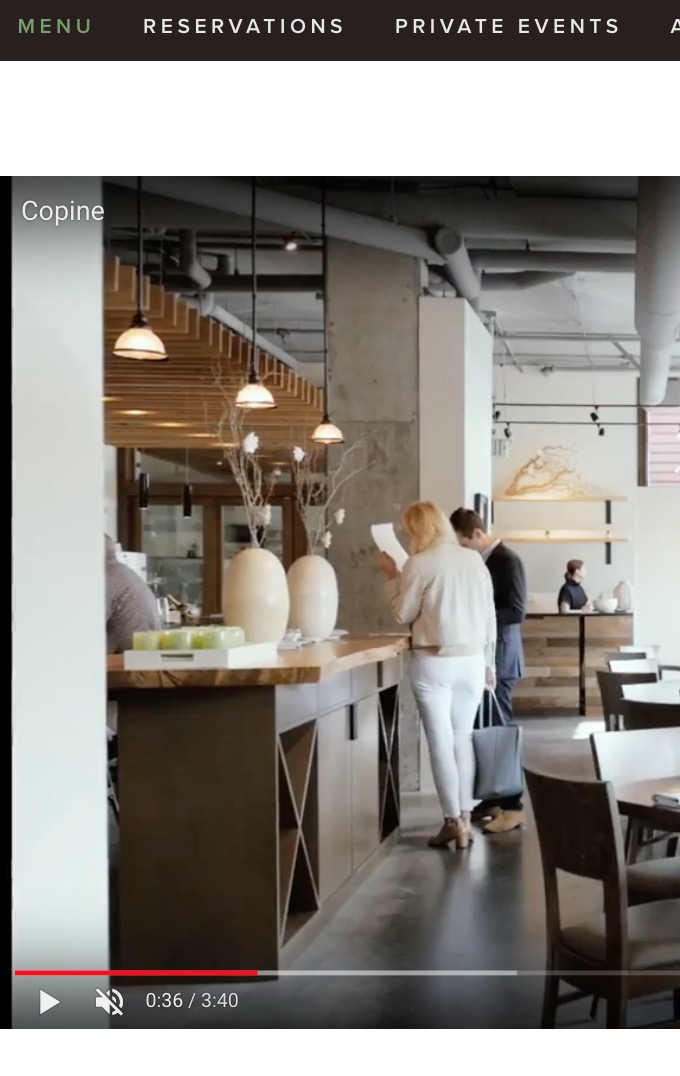 Another contribution to this style in web design is Seattle's Copine restaurant, an establishment that serves up French food by using local ingredients. The restaurant's vintage industrial layout is showcased in numerous images and the explainer video on the homepage. The unfinished ceiling, exposed pipes, and dangling lighting are juxtaposed with a neutral and earth-tone color scheme in this minimalist setting that opts for simple furnishings.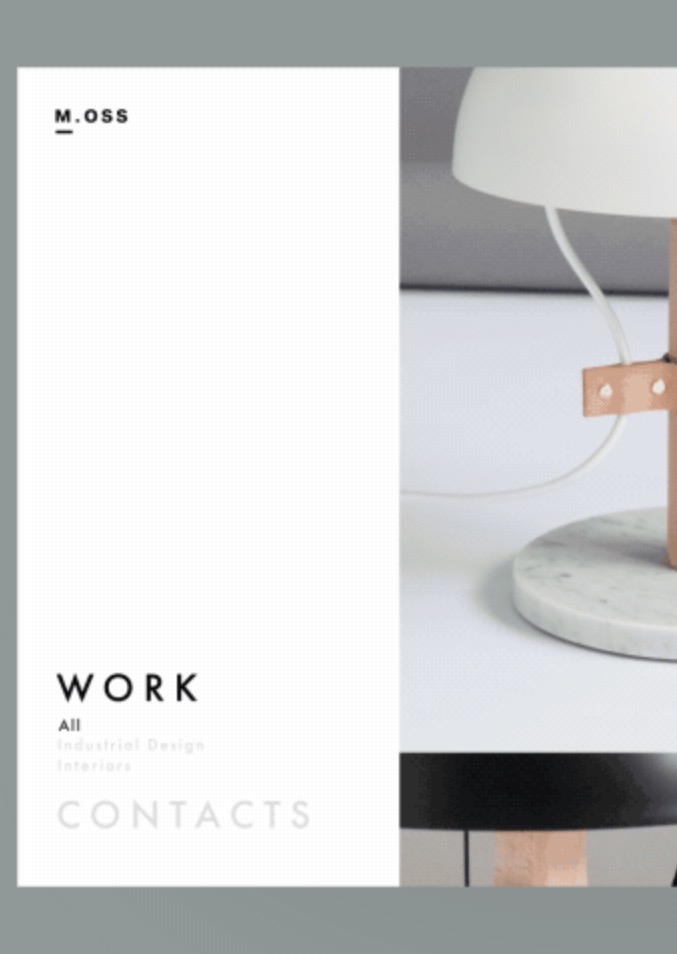 Finally, we have the animated work and contact pages for an industrial designer's website, by Zhenya Rynzhuk. In keeping with the principles of this theme, note how the web designer has used a plain color combination that's based on neutral tones, along with imagery that conveys a utilitarian look. The site spotlights products that aren't completely finished or otherwise have an unpolished exterior. Of note here, too, is the use of smart color contrast to help users quickly determine the information hierarchy of what they should look at first, based on importance.
Vintage Industrial Style in Interiors
Now, we get to the section where this design style really kicked off approximately a decade ago: interiors. Primarily starting in the restaurant business, vintage industrial has also expanded to include loft apartments in a sleek and trendy retro style that's meant to be functional as well as visually appealing. A premier example of vintage industrial in a restaurant/bar setting is Melbourne, Australia's, The Milton. The interiors typify how great lighting can make vintage industrial come alive to provide a warm and inviting glow and feel to patrons. The rough floors, exposed brick walls, and extremely basic wood ceiling combine with hanging lights over the bar to create a pleasant atmosphere that's both chic and old-school.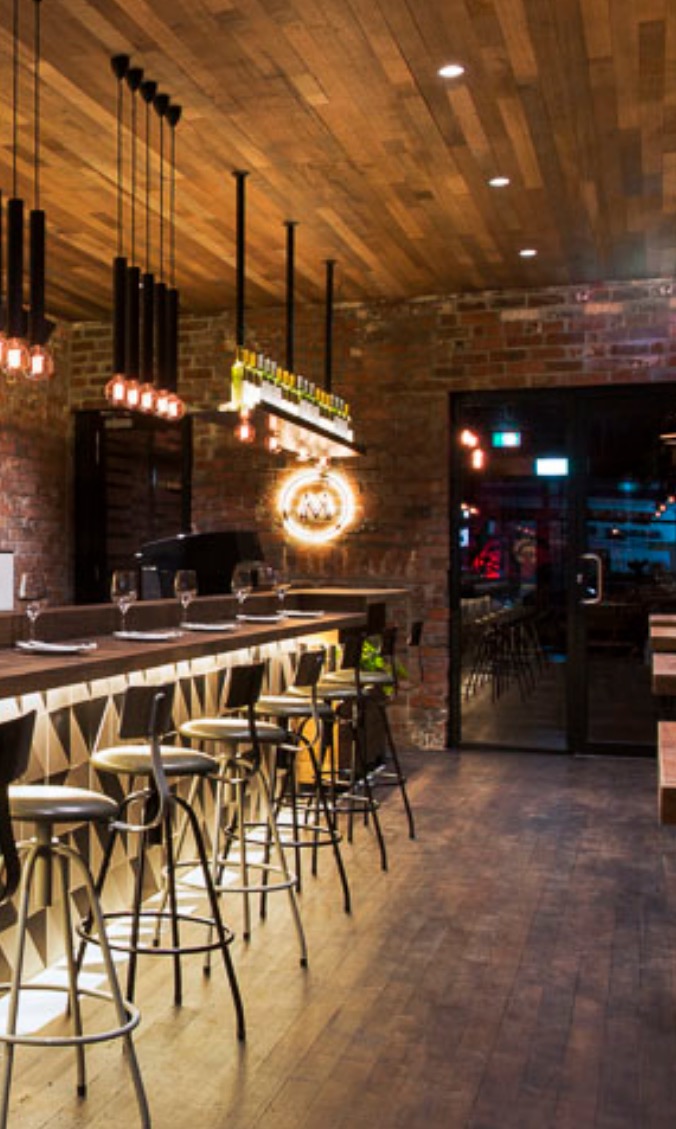 Staying in Asia, we visit Mercato for another sampling of what vintage industrial can do inside an establishment. This Jean-Georges Vongerichten restaurant is located in Shanghai, China. From the second patrons set food inside, they're treated to vintage flooring, exposed brick in the columns, wood paneling at the bar, an unfinished ceiling, and hanging lighting to create that warm, comfy ambiance that vintage industrial is associated with.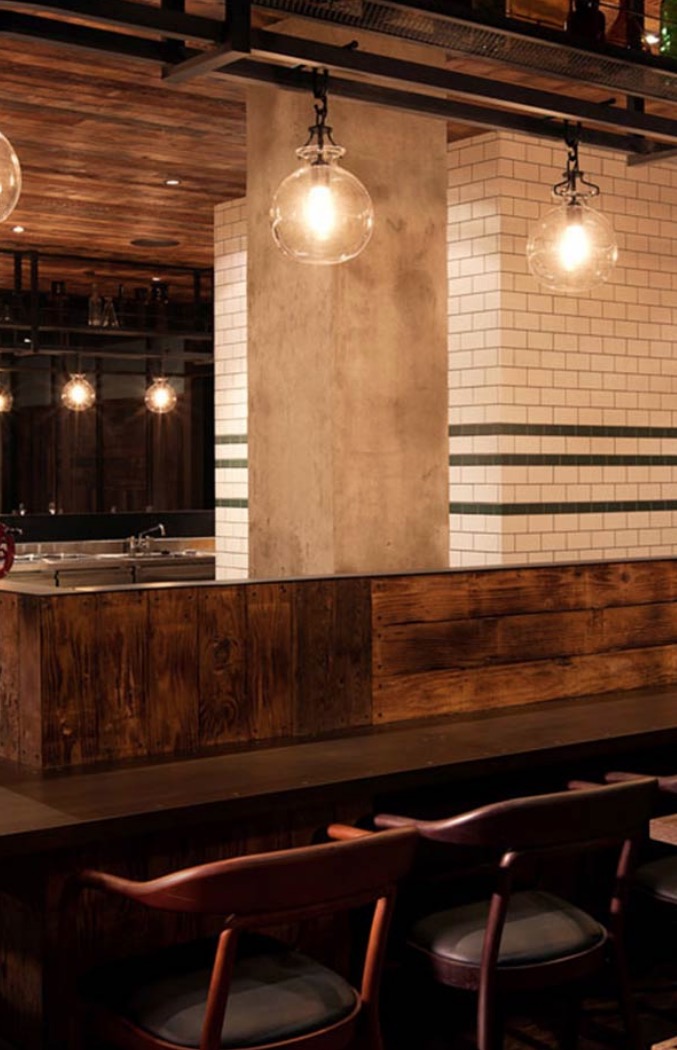 From eateries, this trend has spread to homes, as it's now becoming more fashionable to decorate and even renovate homes in this style, as was the case with this three-bedroom, antique carriage house (which also included Midcentury Modern design touches). The entryway was outfitted with new glass-and-iron doors to foreshadow the rest of the vintage industrial look to come. From there, the living space's window muntins and sashes were painted black to extend the iron motif in the entryway. The kitchen received the full reno treatment with concrete counters, subway tile, and gleaming chrome hardware, while the master bedroom was treated with teak accents used in shipbuilding to give it a vintage and industrial touch.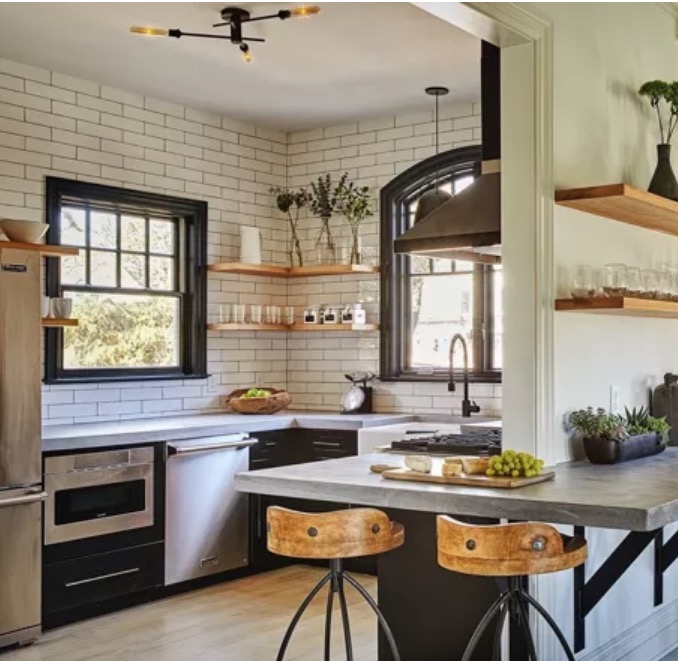 In general, follow these tips to turn any interior into a vintage industrial masterpiece:
Paint walls neutral colors or earth tones
Keep floors bare
Use a lot of wood
Expose pipes, beams, and bricks for that warehouse look
Install large, open windows
Large sectionals to divide living areas and close off specific sections
Incorporate floor lamps, lighting fixtures with metal finishes, and overhead lighting
Install kitchen islands made of earthy materials
Old School Meets Warehouse
The first time you feast your eyes on vintage industrial style, you might do a double take since you're not really sure what you just saw. Did you see something completely retro, or did you happen to spot something rough and less polished? What you took in, of course, was this neat fusion of retro and the somewhat cold and exacting precision of raw simplicity, for a completely new take on design in the 21st century. For the audience beholding this style, it's a treat. It's a style that has so much history and aesthetic technique behind it, but it's still very accessible to the masses (hence, its widespread use in the restaurant industry). For designers, it's an interesting challenge to work with both old-school elements and clean industrial ones to produce an unforgettable statement on design in general.
---
Products Seen In This Post:
Getting started with hand lettering?
Free lettering worksheets
Download these worksheets and start practicing with simple instructions and tracing exercises.
Download now!
Marc Schenker
Marc is a copywriter and marketer who runs The Glorious Company, a marketing agency. An expert in business and marketing, he helps businesses and companies of all sizes get the most bang for their ad bucks.
View More Posts